Feature Liaison Profiles
Staff Council had a chance to sit down with elected members Steve Kelly (OIT) and Anna Castro (SPA) to ask them a few questions about backgrounds interests. Read more to see what we discovered!

Interview with Staff Council Liaison, Steve Kelly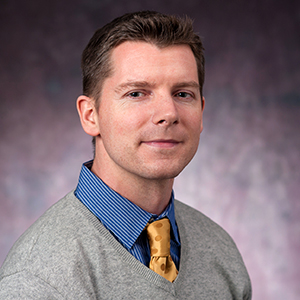 What do you do now and what did you do before coming to AU?
I am currently the Directory of Customer Support Services in the Office of Information Technology at AU. I am responsible for overseeing the IT Help Desk, and the OIT Technology Support Desk in the Library among other things. I have worked at AU since 2008. Before coming to AU I worked in the IT department for the Public Relations firm Burson-Marsteller.
How did you get into this area of work and what do you like about it?
I studied IT in school, and worked for JPMorgan Chase in their IT department in Sydney, Australia when I lived there. I was then a bartender for a few years in Dublin, then Bethesda, MD for Ri Ra Irish Pub. I got back into IT in 2007 when I worked for Burson-Marsteller. I like IT because its a skill you can bring to most places in the world, just like bartending, and being a musician which I do from time to time.
Where are you from? What did you study in University?
I am from Dublin, Ireland. I came to the US in 2004. I studied Computer Science at the Institute of Technology, Tallaght in Dublin. I am currently taking classes at AU to finish my undergraduate degree.
What is one place you'd love to go, which you haven't visited yet?
I would love to go to New Zealand, I never made it over there when I lived in Australia.
If you could be one fictional character, which one would you be and why?  
Doctor Who. Because time travel.
What do you hope to accomplish with Staff Council?
I hope to continue the mission of making AU the best place possible to work for all AU staff. I also hope to network and establish new relationships around campus.