Staff Council
4400 Massachusetts Avenue NW
Washington
,
DC
20016
United States
Staff Council Member Profile
Interview with Staff Council Liaison, Kelly Alexander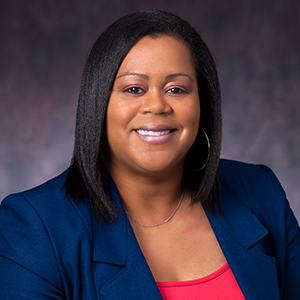 What do you do now and what did you do before coming to AU?
Director of Public Relations in UCM. I was the Director of Communications at Alexandria City Public Schools in Alexandria, Va.
How did you get into this area of work and what do you like about it?
I majored in journalism at GWU and got a job right out of school as a media relations specialist at GW's medical center. I like telling stories and keeping people informed.
Where are you from? What did you study in University?
I am from Orange, Va. I studied at George Washington University
What is one place you'd love to go, which you haven't visited yet?
Barbados
If you could be one fictional character, which one would you be and why?
I had to think about this. One choice would be one of my favorite actresses Sanaa Lathan as career-minded and successful Kenya McQueen in the 2006 Drama/Romance Something New. She has a great career, money, great family and finds true love with an architect who builds her a wonderful backyard paradise where they get married and combine two families from different backgrounds. They live happily ever after doing the things they love to do because she opened her mind to something new. (hopeless romantic)
What has your experience been on Staff Council, and what is your favorite memory?
I enjoy being on Staff Council. I enjoyed getting to know the team during Staff Appreciation Week activities this year.
What do you hope to accomplish with Staff Council?
I would like for staff to feel more valued and more a part of the decision-making process … I want their opinions to matter. At some point, I hope that Staff Council might advocate for a Spring Break off for staff as well.