American University Veteran Services News You Can Use March 2022, Volume 9
Announcements
Make sure to read News You Can Use Volumes 1 through 8 for other important announcements!
Updated COVID-19 Guidance for Spring 2022 and the REMOTE ACT
As of January 31, 2022, residential classes are now in person! Remember, all students, faculty, staff, contract workers, and visitors, whether vaccinated or unvaccinated against COVID-19, are required to wear masks while indoors on university property. (Choose N95 or KN95 masks; they're available at distribution sites if you don't have one.) For more information concerning the University's COVID-19 response, please visit this Frequently Asked Questions page.
On December 21, 2021, President Biden signed the "Responsible Education Mitigating Options and Technical Extensions Act" or the "REMOTE Act" into law.  This law extends the various COVID-19 protections for GI Bill® students from December 21, 2021 to June 1, 2022. In part, this means that students who were attending a course that was converted to online training because of COVID-19, and were getting paid the resident rate, may continue to train online, and will continue to receive the resident housing rate until June 1, 2022.
Spring 2022 and Term 1 2022 Schedule VA: When do payments disburse?
Please allow 2-4 weeks for payments to post to your student account. Veterans Affairs requires American University to submit final certification AFTER the University's "Add/Drop" deadline. This is because GI Bill® Benefits reflect the number of credit hours taken. This also ensures that there are no discrepancies between the amount received and the actual amount the student is eligible for. For Post 9/11 GI Bill® recipients, payments for tuition and fees will be posted directly to your student account. If you are eligible for a book and supply stipend and Monthly Housing Allowance, that will be paid directly to your bank account or preferred method of payment. For students receiving Tuition Assistance or participating in the Veterans Readiness and Employment Service program (Chapter 31), payments will be posted directly to your student account. For students participating in the Montgomery GI Bill® (Chapter 30 & Chapter 1606) or the Veterans Education Assistance Program (Chapter 35), benefits will be paid directly to your bank account or preferred method of payment. For more information please read the following knowledge article.
Still not sure how monthly enrollment verification works?
Here is a great example, provided by the VA, that shows how quick and easy monthly verification of enrollment can be!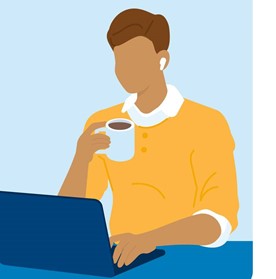 Bart starts classes on March 1, 2022.
Once his School Certifying Official submits his enrollment information and VA is notified, Bart will receive an opt-in text from VA within the next few days.
When Bart receives his opt-in text, he'll respond "YES" to indicate that he would like to enroll in text verification. He will then receive a confirmation text. Please be advised that this can take up to a day to receive, so you don't need to reply multiple times.
On the last day of March, Bart will receive a verification text from VA.
He'll respond "YES" to indicate that he remained enrolled in his classes for March. He'll then receive a confirmation text, which can also take up to one day to receive.
And he's done! At the end of April, Bart will receive his next verification text and will respond accordingly. To learn more about enrollment verification, visit theVA blog post. You can also watch this very helpful video on YouTube!
If you have not received an opt-in text message from the VA to verify your enrollment at the end of each month, please contact the GI Bill ® hotline at: 888-442-4551 to verify that your cell phone information is on file and to opt-in to the text message monthly verification option before this requirement goes into effect at the end of January 2022.Those who fail to verify their enrollment for two consecutive months will have their Monthly Housing Allowance and kicker payments put on hold. If you want to learn more, you can read the Veterans Affairs' blog post about these changes or you can read News You Can Use Volume 6!
Make-Up Commencement Ceremonies for Class of 2020 and Spring 2021:
American University is pleased to invite graduates from the Class of 2020 and Spring 2021 back to campus for an in-person commencement ceremony on Saturday, May 21. Registered graduates will gather in Bender Arena by school for traditional ceremonies featuring bagpipes, remarks from President Burwell and others, and stage crossing with individual graduate recognition. Check the Commencement site for updates and registration information and deadlines. Pre-registration will be required to participate.
Let's Talk About Registration Readiness: Q&A with Ben Schreiner and the American University Veterans Services Team
What is registration readiness?Registration readiness is ensuring that a student is in good standing both academically and financially so that they can register for courses on their assigned registration date. For students using VA education benefits, this means submitting your Certificate of Eligibility, Request for Certification form and Yellow Ribbon application (if applicable) at the beginning of the preceding academic semester or term, so that VA education payments are dispersed in a timely manner. For any amount due that is not covered by VA education payments, it is important to pay this amount or form an alternative plan to pay the balance, i.e. financial aid and/or a university payment plan.
I was charged for health insurance but didn't know about the waiver process. Why wasn't I notified?It is not part of the American University Veterans Services office protocol to identify and notify students who do not elect to waive their health insurance. However, our office does send out an email reminder at the beginning of the Academic Year in addition to posting reminders in both the Announcements section of our newsletter and on our social media pages. You will also receive multiple emails from our AU Central team regarding waiving health insurance at the start of each academic year.
I just registered for classes. What else do I need to do if I am using VA benefits?For new students, there are two steps you need to take. The first is to submit your Certificate of Eligibility (COE) to our office by sending it to veterans@american.edu. Once we verify your eligibility, we will give you access to the Request for Certification form. While you only need to submit your COE once, you do need to submit a new RFC for each new semester or term for which you are enrolled. For existing students, you just need to submit your RFC. Please be advised that we only need one RFC per semester/term. If you make a change to your schedule, do not submit a new RFC. Instead, send an email to veterans@american.edu noting the schedule changes. If you are eligible for AU's Yellow Ribbon Program, a one-time application is required within the GI Bill year you would like to use Yellow Ribbon.
I registered for 12 credits. Is that enough to qualify for VA benefits? Is there a credit limit?Yes. For undergraduate students, 12 credit hours is considered full-time status. For graduate students, 9 credit hours is considered full-time status (4 credit hours in the summer). For our Law students, 12 credit hours is considered full-time (6 credit hours in the summer) and our Term students must be enrolled 6 credit hours per term. While there is not a set credit limit, there is a cap to the amount of VA benefit payments that a student is eligible for depending on their benefit program (Chapter 33, Chapter 31, etc.) as well as a Yellow Ribbon cap. Please refer to our knowledge base to find more information concerning payment of VA benefits.
Is there anything else I need to do to receive the yellow ribbon program funding?Yes. To apply for Yellow Ribbon Program funding, you must submit the Yellow Ribbon Questionnaire by the end of the GI Bill year in which you would like to use funding. You will then receive a letter via email from the Veterans Services team confirming your approval as a Yellow Ribbon program participant.
I keep getting emails about my balance that is due. Should I be worried?Yes and no. There is a difference between a "Stop" and a "True Stop" concerning financial restrictions on student accounts. A "Stop" can be removed once our office confirms that your VA benefit payment will cover the cost of your Tuition and Fees that are overdue. A "True Stop" cannot be lifted by our office, since we would anticipate that VA benefit payments will not cover the remaining balance on your account. Additionally, our office tracks and works to remove "Stops" at least 48 hours prior to registration for student accounts that are anticipating payment from the VA.
March Calendar
Don't miss these important deadlines and upcoming events!
March 6-13, 2022: Spring break; no classes, university offices will be open Monday through Friday
March 18, 2022: Last day to withdraw from a spring class or change a grade option (Be sure to reach out to Veterans Services if you are changing a course to Pass/Fail)
March 19, 2022: Financial restrictions posted to student accounts
March 21, 2022: Last day to apply for Spring graduation
March 21, 2022: Summer registration begins and Fall priority registration begins for graduate students
March 24, 2022: Fall priority registration for undergraduate students begin
March 31, 2022: Deadline to verify enrollment with VA for March attendance in classes
AU Veterans Spotlight Valerie Verra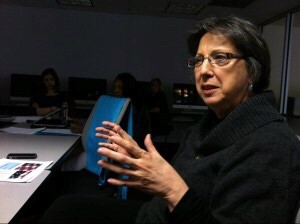 Valerie Verra served as an inaugural Associate Director in the launch of AU Central in 2010. As part of her responsibilities with AU Central, Val served as the university's point of contact for students using VA Education Benefits. During her time as Associate Director, the military-connected population continued to grow and Val soon transitioned to full-time support to our military-connected population and liaison with Veterans Affairs for compliance, advising and certifying benefits. She continued to work hard to build the Veterans Services Office collaborating with campus partners to complete the administrative tasks of processing VA benefits as well as helping to create community among the military-connected population through university events and programming. During my two and a half years as Associate Director, Val has served as a mentor and friend and continued to help the Veterans Services Office in a part time role during this transition time. In January 2022, Val Verra retired after 31 years of service to the American University community, 12 of which were serving in Veterans Services. We want to thank Val for all her contributions to Veterans Services and wish her the very best in her retirement. Thank you, Val!
-Alicia Marsh Associate Director-Veterans Services