American University Veteran Services News You Can Use April 2022, Volume 10
Announcements
Make sure to read News You Can Use Volumes 1 through 9 for other important announcements!
Contact us if you want to take Summer classes!
Are you thinking about taking Summer classes? Are you wondering if you'll have enough VA Education benefits to cover the cost of tuition? Before you register, contact us at veterans@american.edu! We can help you navigate this decision.
Still not sure how monthly enrollment verification works?
Here is a great example, provided by the VA, that shows how quick and easy monthly verification of enrollment can be!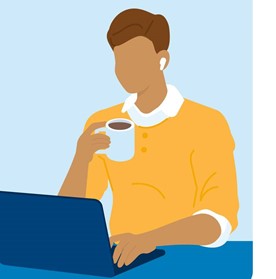 Bart starts classes on March 1, 2022.
Once his School Certifying Official submits his enrollment information and VA is notified, Bart will receive an opt-in text from VA within the next few days.
When Bart receives his opt-in text, he'll respond "YES" to indicate that he would like to enroll in text verification. He will then receive a confirmation text. Please be advised that this can take up to a day to receive, so you don't need to reply multiple times.
On the last day of March, Bart will receive a verification text from VA.
He'll respond "YES" to indicate that he remained enrolled in his classes for March. He'll then receive a confirmation text, which can also take up to one day to receive.
And he's done! At the end of April, Bart will receive his next verification text and will respond accordingly. To learn more about enrollment verification, visit theVA blog post. You can also watch this very helpful video on YouTube!
If you have not received an opt-in text message from the VA to verify your enrollment at the end of each month, please contact the GI Bill ® hotline at: 888-442-4551 to verify that your cell phone information is on file and to opt-in to the text message monthly verification option before this requirement goes into effect at the end of January 2022.Those who fail to verify their enrollment for two consecutive months will have their Monthly Housing Allowance and kicker payments put on hold. If you want to learn more, you can read the Veterans Affairs' blog post about these changes or you can read News You Can Use Volume 6!
3. Make-Up Commencement Ceremonies for Class of 2020 and Spring 2021:
American University is pleased to invite graduates from the Class of 2020 and Spring 2021 back to campus for an in-person commencement ceremony on Saturday, May 21. Registered graduates will gather in Bender Arena by school for traditional ceremonies featuring bagpipes, remarks from President Burwell and others, and stage crossing with individual graduate recognition. Check the Commencement site for updates and registration information and deadlines. Pre-registration will be required to participate.
Military-Affiliated Graduates:
The commencement program includes a section recognizing graduates joining the armed forces after graduation. Those currently serving on active duty, joining the armed forces, or authorized to wear military uniforms may wear formal dress uniforms in lieu of rental regalia. Since tickets will not be distributed to students who do not purchase regalia, you must complete the Spring 2022 Commencement Armed Forces Form to receive commencement ceremony tickets and a parking pass.
4. Military-Affinity Graduation Celebration: A graduation celebration for American University's military Servicemembers and Veterans will take place on May 6th at 2:30-4:30PM at the Washington College of Law, Claudio Grossman Hall. Please save the date if you are able to join! Red, white, and blue cords will also be distributed at this time.
Understanding the Post 9/11 GI Bill® Cap: Q&A
What is the yearly GI Bill® Cap?
A yearly cap refers to the amount the VA will pay in full tuition and fees that are paid directly to the school for all public school in-state students. For those attending private or foreign schools, tuition and fees are capped at the national maximum rate.
What is the current Post 9/11 GI Bill® cap?
The 2021-22 GI Bill® Cap at the 100% eligibility rate is currently $26,042.81. Beneficiaries that have a lower eligibility, such as 90%, will have a lower yearly cap. Please reference the charts below to see a history of previous GI Bill® caps as well as differences in payment rates depending on your percentage of eligibility for the 2021-22 GI Bill® year.
Percentage of Maximum Benefit Payable for 2021-2022 Academic Year Post-9/11 GI Bill® Payment Rates (Chapter 33)
Percentage of Maximum Benefit Payable for 2021-2022 Academic Year Post-9/11 GI Bill® Payment Rates (Chapter 33)

| Percentage | Yearly Cap |
| --- | --- |
| 100% | $26,042.81 |
| 90% | $23,438.54 |
| 80% | $20,843.25 |
| 70% | $18,229.97 |
| 60% | $15,625.69 |
| 50% | $13,021.41 |
| 40% | $10,417.12 |
How do "Caps" work? What happens if I exceed the caps?
Caps run from August 1st of a given academic year to July 31st the following academic year (i.e., August 1, 2021 – July 31, 2022). Tuition and fees that exceed the caps are the responsibility of the student. It is important to note that caps reset each year on August 1st and any leftover funds do not roll over past this date.
Are there any other options if I exceed the GI Bill® cap?
Yes. Students who meet the eligibility requirements may apply for AU's Yellow Ribbon program which provides additional funding from both the VA and AU to help with tuition and fees not covered by the GI Bill® cap. If accepted as a Yellow Ribbon student, tuition and fees that go beyond the GI Bill® cap and Yellow Ribbon limits each GI Bill® year (August 1-July 31) will be the responsibility of the student.
What if I am already receiving Yellow Ribbon funds?
Current Yellow Ribbon Program recipients need not reapply UNLESS you're changing your degree program (BA/BS to MA/MS, etc.).
For additional questions or concerns, please refer to the Veterans Benefits Administration's Education and Training information site. The VA office can also be reached by phone at 888-GIBILL-1 (888-442-4551) between 7 a.m. - 6 p.m. Central Time, Monday-Friday or you can submit a question online by using their "Ask a Question" tool.
GI Bill® is a registered trademark of the U.S. Department of Veterans Affairs (VA). More information about education benefits offered by VA is available at the official U.S. government website.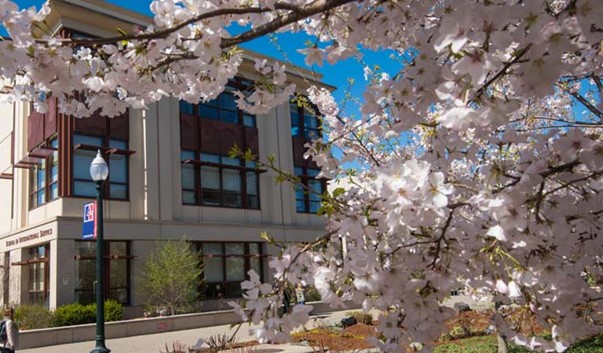 April Calendar
Don't miss these important deadlines and upcoming events!
April 4, 2022: Term 2 courses begin
April 6, 2022: Spring 2022 Virtual Job & Internship Fair (Register in Handshake: Wednesday, April 6, from 1-4pm)
April 18, 2022: It's the deadline to file your Federal Income Taxes! Check out our February Newsletter for information on how VA Education benefits impact your taxes.
April 25, 2022: Spring classes end
April 26-27, 2022: Spring study days; no classes
April, 28 – May 4 2022: Spring final examinations
April 30: Deadline to verify enrollment with VA for April attendance in classes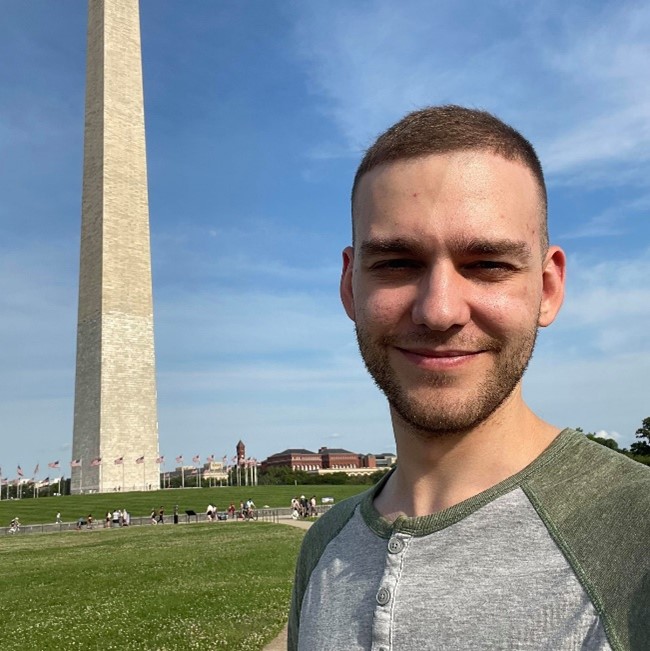 AU Veterans Spotlight
Nicholas Dawson
Nicholas Dawson is currently an undergraduate student who will be graduating from the School of International Service in December 2023. He is also a prior-service Army ROTC cadet serving with the Hoya Battalion. Presently, Nicholas serves within the Maryland Army National Guard as an Simultaneous Membership Program (SMP) Cadet. In December 2021, he was elected to Vice President of the American University Military-Connected Club where he dedicates his time to fostering a military inclusive environment at the university. Before pursuing higher education with American University, Nicholas spent nearly four years on active duty in the US Army within the Military Intelligence community. He is incredibly grateful for the opportunity to obtain his education with American University and is even more grateful for the support he has within the military-affiliated community at AU as well.
"American University Military-Connected Club is thrilled that Cadet Dawson stepped up as our Vice President and Army ROTC Liaison. Since January, he's been instrumental in pushing out information, establishing events, and coordinating ROTC inclusion. His time and effort have been invaluable to our club success as we strive to meet our CAS-T mission to connect, assist, and support military-connected students so they may thrive."
- AUMCC President Jennifer Thurston