The Power and Responsibility of Free Speech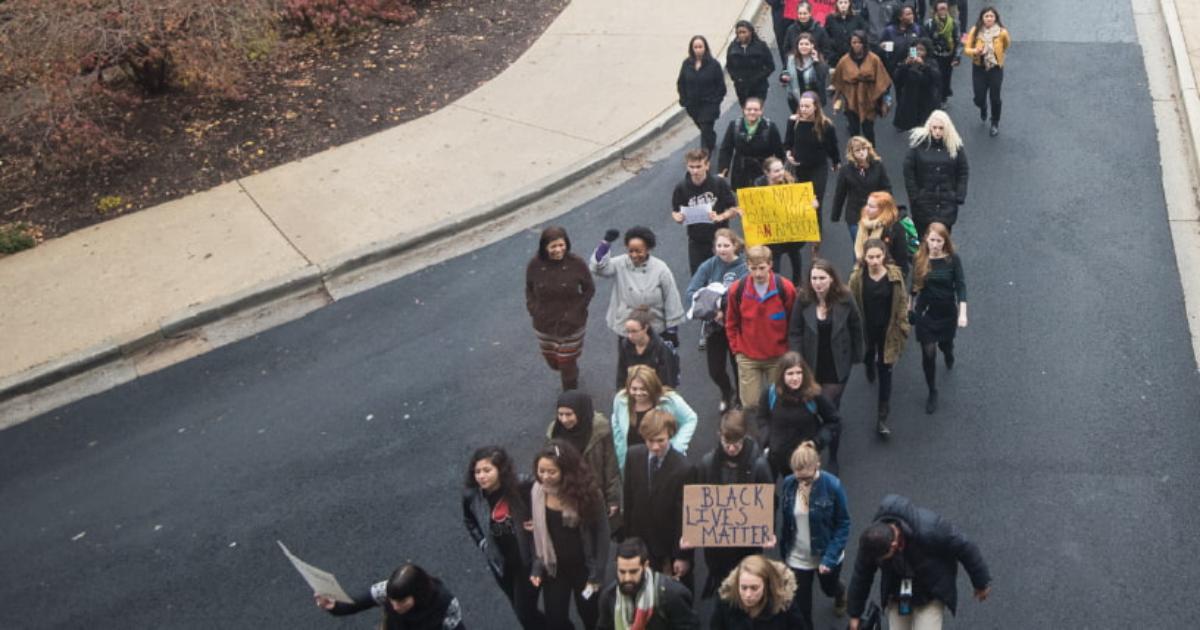 Some of the most robust debate in AU SPA professor Lara Schwartz's classes came from discussions about free speech and social issues.
Taking note of the challenges posed by those discussions, Schwartz launched American University's Project on Civil Discourse (PCD) to help students learn to respectfully balance competing ideas in an increasingly polarized society.
"Some of the richest, most energized conversations in my classes were taking place when we started talking about college itself, and how professors and students discuss political identity, political expression, personal expression, racism, transphobia, and religious belief," she said. " As a result, I taught a course entirely around the idea of speech on campus."
Soon, the university invited Schwartz to develop a larger program to help students understand speech not only as a matter of rights, but of responsibilities, values, and opportunities.
In a short time, PCD has embraced an ambitious agenda—creating curricula to promote civil discourse, hosting speakers with diverse perspectives, and publishing a newsletter and a blog. Its signature initiative revolves around Peer Facilitators, undergraduates trained to guide discussions on challenging topics. The students learn to navigate differences, diffuse tension, and listen for productive conversational threads. Then, they apply their training in real-life discussion scenarios. Peer Facilitator cohorts, comprising approximately 15 students a year, have a rigorous focus on equity and diversity to ensure that all points of view are heard.
"Students learn to separate people from problems and encourage their peers to move from positions to interests to find common ground," says Schwartz. "Instead of getting into a debate, we presume that the students are collaboratively solving a problem together." One popular discussion topic: What is patriotism? "We use the issue of 'taking a knee' as a launching point, and it results in very engaged conversations."
Another transformative project, Building My Voice, produced a workbook that helps students identify their goals, values, and challenges in speaking and listening. Its goal is to empower students to become the "architects" of their own voices.
Schwartz looks forward to PCD growing to play a larger role in fostering civil discourse at AU and beyond. She hopes to use expand the speaker's program, create on-demand video resources, and develop additional course offerings for a certificate program in Dialogue Across Discourse. 
"Having a balance of voices—particularly diverse voices—is a public service that needs to happen here," she says.
Learn more about PCD at www.american.edu/spa/civildiscourse.