Cybersecurity Is a Human Rights Issue, Says AU Professor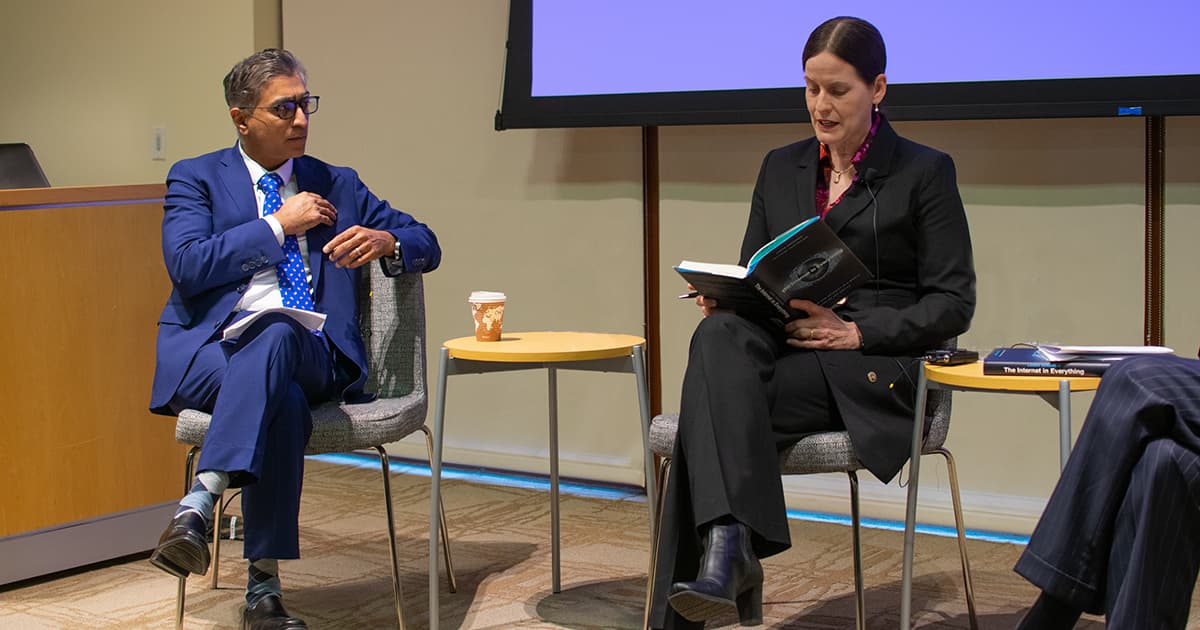 School of Communication professor Laura DeNardis makes the argument that cybersecurity is the greatest human rights issue of our time in her latest book, The Internet in Everything: Freedom and Security in a World with No Off Switch.  
Internet technology is pervasive in our daily lives, and cybersecurity needs to catch up with that reality, says DeNardis, a globally recognized internet governance and faculty director of AU's Internet Governance Lab.  
DeNardis' research studies the social and political implications of Internet technical architecture and governance. The Internet of Everything examines governance over the internet and the conflicts of control over it. She says she was inspired to write this book to answer the question, "What will the internet of things do to these conflicts?"  
The "internet of things" is a term coined to describe the many ordinary objects that make up our lives, from smartphones to hearing aids, that are interconnected and communicate over the internet without any human involvement. The reach and independence of the internet is vast, DeNardis explains. If humans were to suddenly vanish from the Earth, "the digital world would still vibrantly hum...surveillance cameras scanning streets from Beijing to Washington would stream video…and Russian social media bots would circulate political propaganda," she says.  
DeNardis, who has a doctorate in science and technology studies from Virginia Tech, solidified her interest in internet policy during the first major internet outage in 1988 when she was an engineering master's student at Cornell University. She currently is an adjunct senior research scholar on the international and public affairs faculty at Columbia University and an affiliated fellow of Yale Law School's Information Society Project. During the Obama Administration, she was appointed to the State Department's Advisory Committee on International Communications and Information Policy.  
In late 2020, Wired UK named DeNardis one of 32 Innovators Building a Better Future, calling her as"a razor-sharp visionary of technology and the power battles that come with digitization and connectivity." 
While director of research for the Global Commission on Internet Governance from 2014 to 2016, DeNardis said she often heard concerns about the internet of things, pointing to vulnerabilities that garnered media attention like a hacker breaking into a family's baby monitor or Iranian and Russian attempts to hack into energy systems.  
"People should be concerned because our national security and our personal privacy is now dependent on the security of this infrastructure," she says.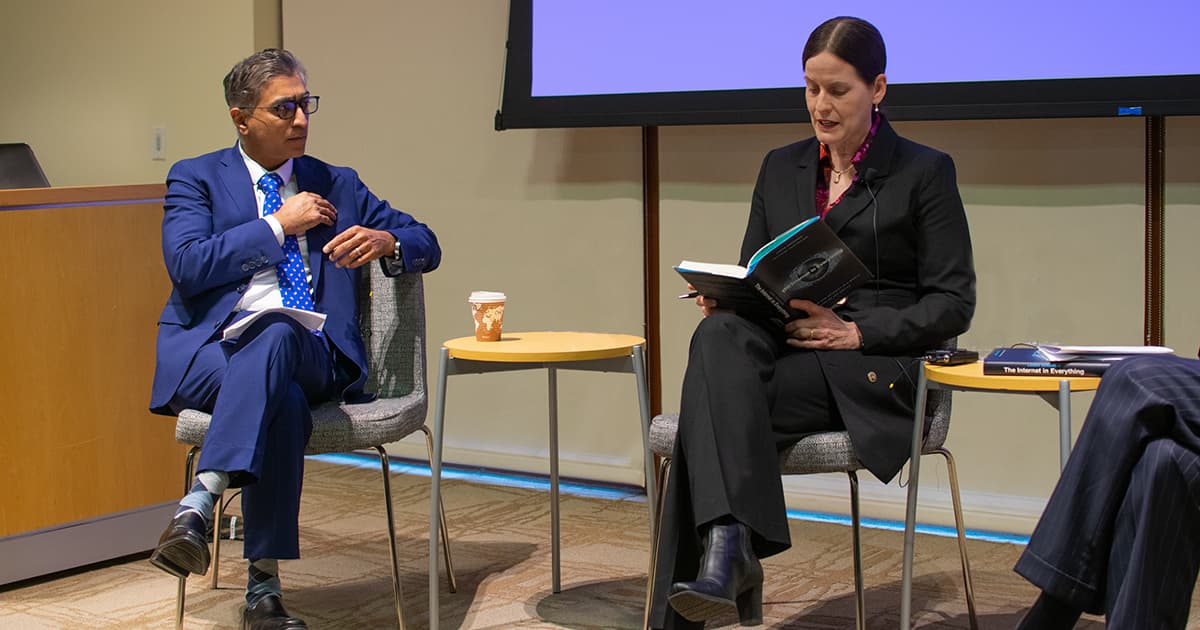 Cybersecurity Is a Human Rights Issue, Says AU Professor
Research studies social, political implications of the internet of things.
Full Story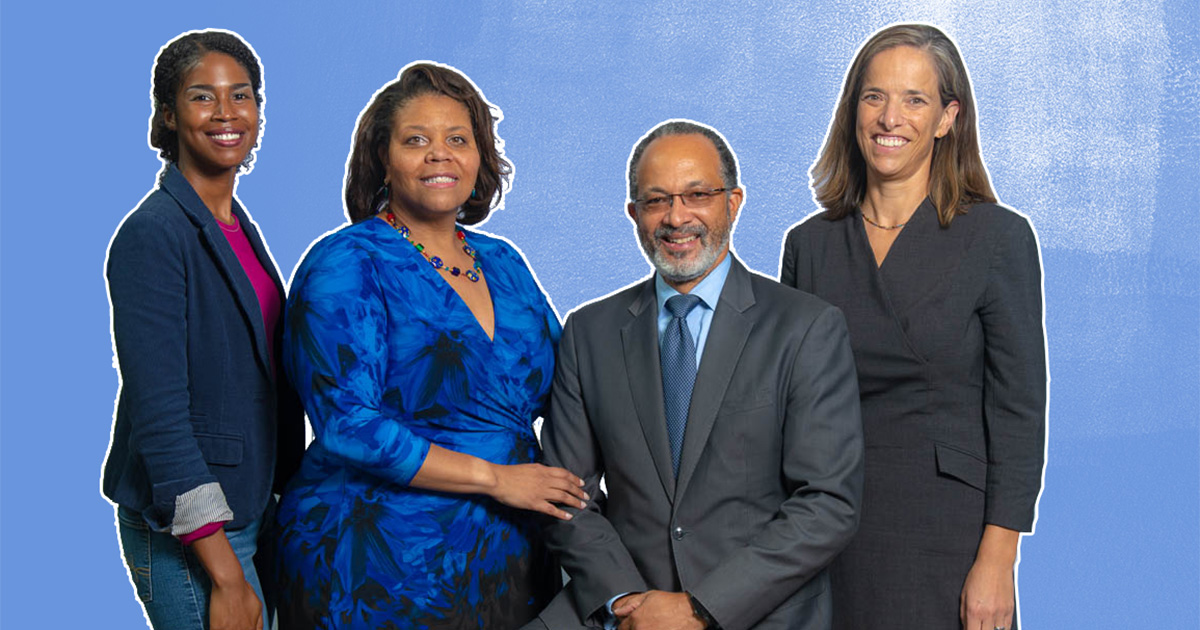 Getting in the Tech Policy Room
Diverse set of voices is necessary for policy that betters society.
Full Story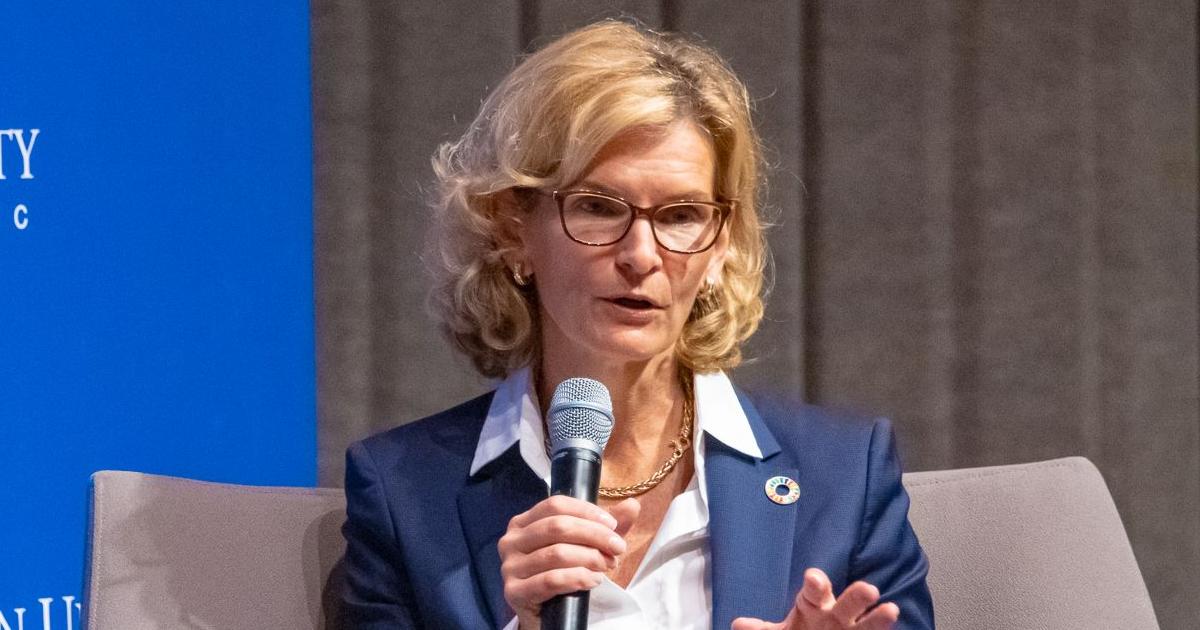 Connecting the Unconnected Around the Globe
AU alumna brings youth, women into the technology policy conversation.
Full Story