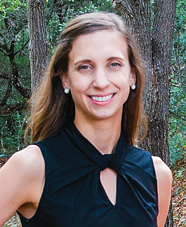 The term "Black Friday" emerged in the 1960s. Back then, it wasn't used to describe sales, but rather everything from store overcrowding to heavy traffic. The retail industry then adopted the term to denote the shift to profitability thanks to holiday shopping. When everyone started Christmas shopping, red ink on ledgers turned black.
Since the 1920s, the day after Thanksgiving has marked the official start of the shopping season. Department stores—Macy's being the most famous—threw Christmas parades on Thanksgiving featuring Santa Claus as a big advertising push. A lot of companies—not retailers—gave workers the Friday after Thanksgiving off, creating a perfect storm for a mega shopping day. 
Businesses started using "Black Friday" to refer to sales sometime in the '80s. By the '90s, it was cemented as a mass media event, fueled by toy crazes like Tickle Me Elmo in 1996 and the Furby in 1998. Today, nearly all major retailers participate in Black Friday. REI, however, launched its #OptOutside campaign in 2015, closing stores on Black Friday and encouraging shoppers to head outdoors.
In 2011, Black Friday changed forever when Target, Kohl's, and others opened at midnight. Walmart upped the ante the next year by opening at 10 p.m. on Thanksgiving, and stores have continued to turn back the clock on their sales—some as early as 2 or 3 p.m. Last year, more than 165 million Americans shopped over Black Friday weekend, according to the National Retail Federation (NRF).
For the past two decades, the headline-making doorbusters have been toys, TVs, and other big-ticket tech items. Amazon Prime Day, which debuted July 15, 2015, is often a crystal ball for Black Friday. Amazon and Google are in an arms race to get into as many homes as possible, likely leading to the best pricing ever for smart home devices this holiday season.
These days, most in-store Black Friday sales from major retailers are also available online, sometimes as early as a couple days before Thanksgiving and lasting through the weekend. The NRF started using the term "Cyber Monday" in 2005 because they noticed a flurry of online sales the Monday after Thanksgiving. In 2018, businesses hauled in $3.7 billion in online sales alone on Thanksgiving Day, $6.2 billion on Black Friday, and $7.9 billion on Cyber Monday, according to Adobe Analytics. 
In 2010, American Express introduced Small Business Saturday, encouraging consumers to shop local the day after Black Friday. Independent retailers and restaurants raked in about $17.8 billion during last year's Small Business Saturday.
On Thanksgiving Day 2018, BlackFriday.com saw a massive surge of users, and most of them were on phones. People give stores a lot of flak for tearing at the fabric of Thanksgiving and opening early, but clearly people are already shopping on their phones at the dinner table.