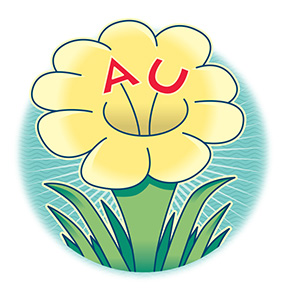 American University's work to sustain the planet is now more critical than ever. The university aspires to serve as the pivotal institution to explore key environmental matters in local and global contexts, and encourage sustainable action in tangible ways. At AU, philanthropy can fund pioneering research, provide hands-on opportunities to access new information, support students in their studies, and give future leaders the tools they need to safeguard the environment.
BIG IDEAS IN SUSTAINABILITY

Sustainability is part of the American University culture. Our environmental practices minimize the campus's footprint, and the university is shaping leaders whose work helps create sustainable healthy communities, strengthen effective governance, and bolster economic vitality. A leader in our efforts, AU ranks among the top 20 green colleges for 2017, according to the Princeton Review.
AU is closing in on its ambitious pledge to reach carbon neutrality by 2020. The university is reducing consumption, producing renewable energy on and off campus, and supporting projects that offset emissions. Examples include investing in efficient wood-burning stoves in Kenya to offset emissions from study-abroad air travel, and the 2017 Welcome Week barbecue for 1,500 people that generated just one bag of trash. These are just some of the ways AU lives its commitment to sustainability, every day.
Faculty, students, and staff approach the challenge of sustainability from multiple academic perspectives. All of AU's schools and colleges are undertaking environmentally-focused coursework and research—from examining the health of urban settlements and ecosystems to the commercialization of green technologies. More than 70 faculty and staff discover interconnected academic interests through the cross-campus ECOllaborative.
Donors recognize AU's potential to impact the future of the planet. The Nancy Weiser Ignatius Lectureship on the Environment brings senior policymakers and leaders from the nonprofit and private sectors to AU for critical discussions about the environment. The annual event, endowed by the Ignatius family and friends of the family, reflects the advocacy work of Nancy Weiser Ignatius, SIS/MA '69. Among the AU sustainability initiatives championed by Board of Trustees member Peter Scher, SPA/BA '83, WCL/JD '87, is the Scher Family Sustainability Scholarship that supports graduate students in the Kogod School of Business's sustainability management program.
AU's culture of sustainability was among the factors that prompted the Airlie Center board of directors' $18 million gift of the historic conference facility. Located on 300 pristine rural acres in Warrenton, Virginia, Airlie was the site of early civil rights planning and of significant wildlife research. It was at Airlie that US Senator Gaylord Nelson of Wisconsin revealed his plans for Earth Day. 
"Airlie is such an important regional and national research center—that it came to AU is quite remarkable and we want to honor that tradition and see it into the future," says professor Larry Engel, associate director of the School of Communication's Center for Environmental Filmmaking.
Airlie is a working farm. Its 20 acres will soon supply all the produce served in AU's Terrace Dining Room and its rural landscape introduces hands-on learning opportunities for students. "It's a very different experience to get out there and feel the tree and look at the numbers," says environmental science professor Kiho Kim. "Students come back incredibly engaged and much more confident about what they're doing because they've experienced it. It's one thing to talk about global issues, it's another to take steps and learn through doing."
For information on how to support big ideas in sustainability at AU, contact Courtney Surls, vice president of Development and Alumni Relations, at 202-885-5900 or vpdar@american.edu.
Cameras in The Wild
The Center for Environmental Filmmaking harnesses the power of nature through film.
"We are facing major challenges to our environment—to our land resources, air, water, and wildlife," says director Chris Palmer. "One of the most powerful ways to combat that threat is through media. The Center for Environmental Filmmaking teaches how to use media to combat environmental degradation." 
Palmer, a wildlife film producer whose work has earned two Emmys and an Oscar nomination, founded the center in 2005 to inspire a new generation of filmmakers seeking to focus attention on environmental stewardship. "Students learn how to become powerful voices in favor of sustainability and conservation and, in the process, transform their lives into something that is highly meaningful and will leave a legacy for future generations," Palmer says.  
The center, part of AU's School of Communication, is one of just three such organizations worldwide. The center's DC location allows exciting partnerships with the Smithsonian Institution, National Geographic, Discovery, the National Oceanic and Atmospheric Administration, and others. "Each year a class works with Maryland Public Television to produce a film that is broadcast to millions of people. Past projects won local Emmys and awards, but the amazing thing is when students realize that by participating in the center, they can be in a position at quite a young age to produce a primetime television special that influences how people think and behave," Palmer says.
Leaving the traditional classroom behind to immerse themselves in nature is an essential part of students' experiences. During Classroom in the Wild, students must adapt to challenging environmental and expeditionary conditions as they live and work together outdoors. The intensive course is offered annually at the Chesapeake Bay and every two years in Alaska.
CEF donors provide essential funding for scholarships and film production. While students have created documentaries on a range of topics, from beekeeping to Borneo's vanishing tribes, Palmer insists that the films' impact is most important. "Students emerge from the program highly knowledgeable about environmental issues, about filmmaking, and about how to be an articulate advocate. We are training people to build awareness and bring about change."
For more information on how to support the Center for Environmental Filmmaking, contact Nada Maalouf, SOC chief development officer, at 202-885-2652 or maalouf@american.edu.