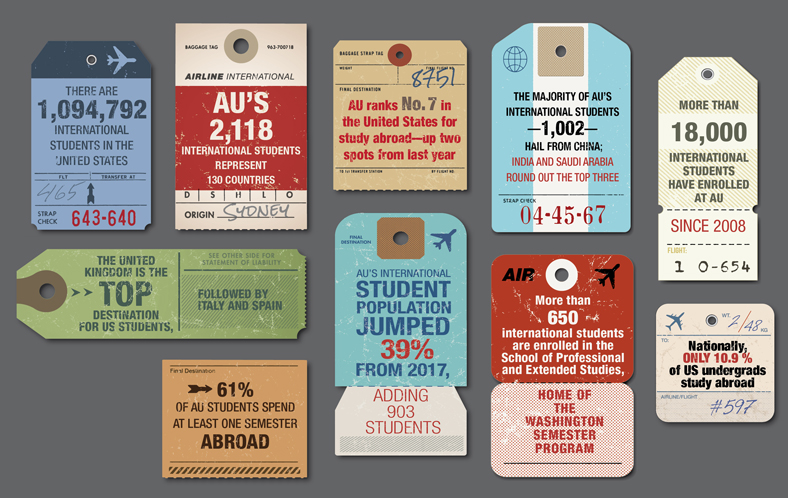 For many students, American University is their gateway to the world.
AU undergrads study abroad at a rate six times the national average, according to Open Doors 2018, a report based on data from 500 US colleges and universities and produced by the Institute of International Education and the State Department's Bureau of Educational and Cultural Affairs. Sixty-one percent of Eagles flock overseas for at least one semester of study. 
AU also remains a top destination for students from around the globe. More than 2,100 international students from 130 countries called the campus home last semester—a 39 percent increase from 2017. 
That jump in enrollment bucks the national trend.
According to Open Doors, while the number of international students increased nationwide—reaching nearly 1.1. million—the number of students enrolling for the first time at an American institution fell by almost 7 percent from the previous year. 
"The national climate, combined with the cost of higher education in the United States and increased competition for talent . . . means a slowing of interest in the US," says Fanta Aw, vice president of Campus Life and Inclusive Excellence. "We need to make sure AU remains a desirable draw."