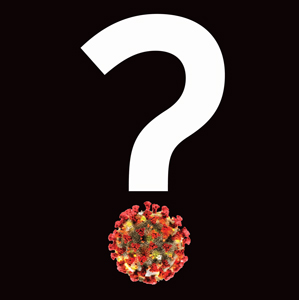 TELEWORK 
Phil Simon, WSP '93, author, Zoom for Dummies and Slack for Dummies
We've learned that we can be productive while away from the office if we use the right tools. We've also learned that working at home inheres its own challenges—childcare, dedicated space, and noise—and that what we've saved in commuting time, we may have lost in terms of maintaining a work-life balance. Still, remote workers are downright lucky: fewer than 30 percent of Americans can pull it off. As for the future of remote work, forced adoption is a strange beast. Managers and organizations loath to embrace part-time work have had no choice but to play ball. Expect plenty of remote work well after we see a COVID-19 vaccine. Permanent changes are coming to the workforce, and open offices are going the way of the dodo. 
CONSUMER BEHAVIOR
Allison Turza Bajger, adjunct professorial lecturer, Department of Marketing, Kogod
Consumer spending evolved in three phases during the pandemic. In the initial phase, people predominantly bought utilitarian products (cleaning agents, toilet paper) in excess out of panic. People's sudden loss of control led them to buy products that filled basic physiological needs. Then, consumers bought products that fulfilled more hedonic or emotional needs (home entertainment, alcohol), restoring a sense of belongingness, love, and esteem that was lost with the shutdown of restaurants and shops. Finally, as restrictions lifted, people appeared to buy new, DIY products and frequent different shopping venues that are aligned with their adopted new normal. This powerful time of disruption is a ripe moment to evaluate how we as consumers and social beings deal with profound change and find a sense of security and freedom. Some people are anxious, others frustrated by this situation. Which one are you? If anxious, you're more likely a prevention-focused person. You predominantly care about maintaining a safe and secure status quo. If you're the latter, you are high in promotion-focus. You want to advance to the next level no matter the risk. These three phases of consumption reveal more than just spending patterns—they reveal personality trends. COVID has given us a tool to critically classify people. So, the next time you're in the grocery store, notice who is wearing a mask or not, especially if the requirement is still in place. Who is mask-free despite a mandate? It will help you understand who they are on a deeper level, allowing you to communicate with more sophistication and understanding.
IMMIGRATION 
Jayesh Rathod, associate dean for experiential education and director, Immigrant Justice Clinic, WCL 
Throughout US history, immigration restrictions have been justified as necessary to protect public health. While there are often legitimate health-related concerns, such measures are often motivated by economic anxiety and xenophobia. The pandemic also highlights our dependence on foreign-born workers, who predominate in agricultural settings, and who occupy many frontline positions in the service and cleaning sectors. Despite all of the devastation and hardship, this moment may recalibrate the way our society perceives the contributions of immigrants and may buoy efforts to improve working conditions.
CHILDHOOD HUNGER
Patrilie Hernandez, SOE/MA '16, early childhood health and nutrition specialist
More people are relying on food banks, food pantries, and other emergency distribution programs than any other time in our lives. Unemployment rates are the highest they have been since the Great Depression and the recent cuts to the Supplemental Nutrition Assistance Program (SNAP) have thrust millions of Americans into chaotic uncertainty about how they are going to afford housing, medicine, and food. We know that consistent and adequate local and federal assistance is necessary to ensure that our children are safe, healthy, and nourished. It is imperative that we pressure government officials to adopt home delivery models for meals typically served at the schools and other sites that only offer a pickup option, increase emergency SNAP allocations, and permit recipients to use their benefits for grocery delivery services. The pandemic is taking a toll on the emotional, mental, and physical health of our children that will linger for years. But we can find inspiration in the fact that we have the tools at our disposal to create a better and just "new normal" where children, elders, and families don't have to worry about where their next meal is coming from.
DIGITAL INCLUSION 
Vanessa Buffry, SIS/BA '10, senior program manager, digital inclusion, Neighborhood Allies 
Before, we knew only abstractly that the "digital divide" was holding people back. When COVID-19 shut down Pittsburgh, we launched a census to find out how many were in need and where. We discovered that if we didn't take steps to shatter the digital divide—and tackle hardware, connectivity, and programming in tandem—low- and middle-income families and students might literally be cut off from the world. We took a collective approach, rallying together with local universities, nonprofits, and companies to tackle this challenge as a community. We raised nearly $300,000 to provide thousands of disadvantaged families with refurbished computers and subsidized high-speed internet. We're now building credentialed workforce certifications with universities to help folks build digital skills from home and convert those into jobs with livable wages. 
HEALTH DISPARITIES
Jessica Owens-Young, professor, Department of Health Studies, CAS
This virus exacerbates existing social inequities that communities of color face—precarious employment, low wages, and unstable or low-quality housing—that disproportionately increase their risk of illness and death. Research has long established this, but COVID-19 has brought it to the fore. We have an opportunity to reimagine what our society could and should look like. We must support livable wages, address homelessness and housing, and ensure that everyone has access to nutritious food, quality health care, and equitable education and employment opportunities. By supporting policies that protect and promote health and addressing the root causes of health inequities, we will position our society for greater prosperity.
DISASTER PREPAREDNESS
Lindsay Call, SIS/BA '06, chief resilience officer, City of Santa Monica, California 
Our Emergency Operations Center has adjusted to managing a long-range, slower-paced disaster event. In communities where hospitals have not been overrun by COVID-19 cases and the infection rate of the general population has remained low, the disaster is difficult for the public to visualize. Unlike a wildfire, you can't see smoke and flames. Crisis communications has been the best tool emergency managers have to explain the grave risk that exists and achieve compliance with disease mitigation measures. This should be the strongest wake-up call to integrate preparedness and continuity into all business models. While we slowly reopen, we must simultaneously plan for subsequent waves of disease to ensure our organizations are more resilient in the months ahead. We don't have the luxury of ignoring lessons learned. The clock is ticking.
JOURNALISM
Kathy Kiely, SOC/MA '08, Lee Hills Chair in Free Press Studies, Missouri School of Journalism 
We have been reminded how important journalism is: citizens need reliable information and they need reporters who are willing to challenge authority, when necessary, to get it. We have also been reminded how resilient journalists are. In the face of two types of existential dangers—to their personal health and to the financial health of their news outlets—they unfailingly persevere to deliver the information communities need. The world is awakening to something journalists already know—just how endangered their craft is. That this is happening at a time when page views are going through the roof tells us that we are in danger of losing a pillar of our democracy. Journalism is a public good. We are the hall monitors of democracy. No society can afford to retire its watchdogs. 
CIVILITY
Lara Schwartz, professor and director, Project on Civil Discourse, SPA
I do a workshop called "F--- Civility" that's designed to help audiences explore the differences between rules that are only about keeping order—like prohibitions on using profanity—and those that are about justice. On March 2 I flipped it on its head and facilitated a conversation about deciding not to shake hands because of COVID-19. It's hard to believe that was just a couple of months ago, because in this pandemic we're adapting to a whole lot of social rules that are about keeping other people safe. I do wonder if we'll look at norms of interpersonal interaction differently after so much practice taking steps—like wearing masks—to take care of others. I've long believed that productive, respectful discourse doesn't involve a limitation on liberty, but an opportunity to be our best selves. I hope that this scary time gets people more in touch with our capacity to do the right thing. 
EXTREMISM 
Cynthia Miller-Idriss, professor and director, Polarization and Extremism Research and Innovation Lab, SOE 
In the COVID-19 era, the risk of online radicalization and other forms of exploitation has increased. People are experiencing tremendous uncertainty and anxiety and spending an unprecedented amount of time online, which makes them more susceptible to propaganda and rhetoric that scapegoats others or offers simplistic solutions to the crisis. Misinformation about the virus, its origins, and the government's response exacerbates the public health crisis and has already inspired fringe violent actors to launch attacks on hospitals, threaten to deliberately spread the virus, and perpetrate hate crimes against Asian and Asian American communities. The stability of our democracy and the safety of our communities depends on our ability to respond both to the pandemic and to the broader social impacts that will result from it, including extremism.
PHILANTHROPY
Ayda Sanver, Kogod/BSBA '87, Kogod/MBA '90, nonprofit fundraising consultant
Reliance on events for the bulk of an organization's fundraising revenue was never a great idea, and organizations that did that are struggling now. Nonprofits need to call and email donors individually and let them know what is going on. Ask them for a gift equivalent to what they would have given at an event. Nonprofits provide essential services that are needed now more than ever.
K-12 EDUCATION
Jackie Nowicki, Key Executive Leadership Program '13, director, K-12 education policy, US Government Accountability Office (GAO) 
As schools across the nation quickly moved to online or other forms of instruction, we saw just how unprepared some districts were to handle disruptions to learning. When GAO last surveyed school districts about emergency planning in 2015, we found that about 70 percent of them had emergency plans for responding to infectious diseases. However, only half of districts specified how they would maintain continuous operations or recover after an incident. That lack of focus on continuing operations and recovery is coming home to roost now. School districts need to look at the short-term adjustments and plans they developed during the spring and find the lessons learned to inform a more cohesive strategy for the 2020–21 school year—and beyond. And at the state and federal levels, we'd do well to consider myriad adjacent issues that have always been present in our schools—poverty, implicit bias, the digital divide, mental health and trauma, food insecurity—but have been laid bare by this pandemic. 
SPORTS 
Bram Weinstein, SOC/BA '95, owner, Ampire Media; host, The Bram Weinstein Show, ESPN 630 DC; and adjunct professor, SOC 
In the early days of the shutdown, the administration pushed sports leagues to resume play. Why? Because they symbolize normalcy, provide distraction, and are essential to the bottom line of many broadcasting entities. We learned that sports matter because of their positive association, value to the community, and economic impact. I hesitate to use the word "opportunity" because no one wants to take advantage of a pandemic, but sports have so many opportunities to reinvent themselves and broaden their reach. The success of eSports represents a new avenue to capture the younger generation, and the pause has allowed leagues and content providers to create new first- and second-screen experiences. The way we consume sports has forever changed. 
AGRICULTURE 
Garrett Graddy-Lovelace, professor, SIS 
The pandemic has laid bare the vulnerabilities and injustices of dominant food and agricultural systems in the US and around the world. Even in a rich country like the US, food insecurity has grown to shocking levels. Meanwhile, supply chain disruptions mean that many farmers, fishers, and ranchers face financial ruin—particularly small to medium-sized operations and producers of color. Farmers have had to destroy acres of crops and millions of animals have been gassed or shot because scores of industrial meat processing plants—already notorious for their labor conditions—have closed after becoming COVID hotspots. Amidst dangerous deregulation, deeper issues of monopolies and consolidation have also led to vast bottlenecks in supply chains. On the other hand, more direct, localized markets and supply chains have emerged out of necessity, along with entrepreneurial community-supported and mutual aid agricultural initiatives. 
SOCIAL MEDIA 
Saif Shahin, professor, Department of Communication Studies, SOC 
President Trump, in response to one of his Twitter posts being tagged with a fact-check, has threatened to take away social media companies' immunity from responsibility for content shared by users. This may not be the best way forward as it can hamper the free flow of information and community formation on social media. But as the pandemic has demonstrated, the free flow of information can easily morph into a misinformation campaign, and community formation can regress into tribalism and further marginalization of underprivileged communities. This has much to do with the way social media algorithms operate and the opacity and consequent lack of accountability that surrounds their operations. The way forward is more openness and public oversight of social media algorithms to bolster the benefits and mitigate the harms caused by social media.
OCCUPATIONAL SAFETY 
Paul Goatley, WCL/JD '15, labor and employment attorney, Fisher Phillips LLP
There has been a proliferation of Occupational Health and Safety Administration (OSHA) complaints over the past two months. Understandably, the health care industry has been a focal point. From April 1 to April 29, OSHA initiated 113 investigations against hospitals and nursing care facilities—a 60 percent increase from the same time period in 2019. OSHA is focusing its enforcement efforts on areas of the country experiencing a sustained elevation or a resurgence in COVID-19 cases. Employers in areas that have experienced a decline in COVID-19 cases, however, should remain vigilant. In recent weeks, OSHA has emphasized an employer's obligation to report COVID-19-related incidents involving its employees, irrespective of an employer's belief as to whether the incident actually occurred in the workplace. 
RESTAURANTS 
Constantine Stavropoulos, Kogod/BSBA '87, owner, Tryst Trading Company 
Our industry has suffered because we don't carry the kinds of reserves other businesses do—smaller restaurants might only have 10 days of cash on hand. The margins are really tight to begin with and even when the cash flow stops, the liabilities don't. On March 16, I had 324 employees. In less than a week, I was down to six. We had to put everybody on furlough. There are going to be a lot of mom and pop shops that don't make it. DC's culture is defined by its eclectic small businesses. We can rebuild, but I'm concerned that we're going to see a change in the type and size of businesses. Government can play a major role in incentivizing people to go out and help this industry like they did years ago with the meal tax deduction. People might be reluctant to go to restaurants, so any incentives to help the hospitality industry are welcomed.
HOSPITALS 
Rick Pollack, SPA/MPA '79, president and CEO, American Hospital Association 
Getting back to normal—or some version of it—will require a three-phase approach: relief, recovery, and rebuilding. We need to ensure that the federal government provides the necessary resources to America's hospitals and health systems—a third of which were already experiencing negative margins before canceling nonurgent procedures—so they can remain open when we need them most. This includes providing personal protective equipment (PPE) and the emotional and childcare supports workers need. Recovery entails rebooting essential health services that we paused to focus on fighting the virus, like nonurgent surgeries and other routine care. Finally, we must heed lessons learned and build a stronger and more robust system. We have to diversify our supply chain and stockpile critical PPE, ventilators, and medications. We must reconsider how we use technology like telehealth to improve access and reduce costs, focus more on behavioral health, and address the disparities in care exposed by this disease. It will take some effort, but it will ensure that whenever the next pandemic arrives, America will be ready.
MARRIAGE
Nancy Kislin, CAS/BA '86, psychotherapist 
This lockdown has been like a huge magnifying lens over my 31-year marriage to the loving, thoughtful man I met during my junior year at AU. The small things that used to irritate me now seem trivial. We each come to relationships with our challenges, but we all have a choice: to focus on what we don't like or don't have, or to focus on the positive. Tragedy often awakens people from stagnation with a drive to be more present in their lives and the lives of their families. I hope that we can use this time to slow down, reassess what we want in our lives and relationships, and identify what we are willing to work for. May we use this time to reset and build a resilient foundation that will help us move forward after the lockdown. 
SCIENCE 
Katie DeCicco-Skinner, professor and chair, Department of Biology, CAS 
The coronavirus has taught us that we should always listen to data and base our responses accordingly. This virus has shown us that one microscopic organism in a single person has the potential to affect millions of people in a globally integrated society, threatening national health care systems and economies. We can't afford to neglect scientific advancement and cooperation in areas like diagnostic testing, epidemiology, viral evolution, and the development of novel medications and vaccines. 
HEALTH INSURANCE 
Aparna Soni, professor, Department of Public Administration and Policy, SPA
COVID-19 has highlighted several shortcomings in the US health care system, including high rates of uninsurance (more than 8 percent of Americans are uninsured); a shortage of medical professionals, particularly in rural areas; and an inadequate supply of critical resources like ventilators, masks, testing infrastructure, and hospital beds. It is important to address these shortcomings not only to resolve the current pandemic, but also to improve the nation's health overall and to prepare for future health crises. COVID-19 is a reminder that when it comes to communicable disease, we are only as safe as the most vulnerable in our communities. 
SOCIALIZING 
Jolynn Gardner, director, public health program, CAS
Social support has long been an effective stress management resource, but in the age of social distancing, it has become apparent that we rely on others to help us not only cope, but to thrive. While our virtual connections aren't a perfect substitute for in-person interactions, they have demonstrated our creativity and resilience. I believe these virtual connections will continue to flourish. But I also anticipate that we'll see a renewed appreciation for social support and that people will cherish moments of face-to-face interaction when we are able to safely engage in that again. Well-being encompasses all areas of our lives, and social connection is just one part of that—but it is an area that influences all of the other aspects of our health and one that, prior to this pandemic, many of us took for granted. 
BICYCLES
Taylor Jones, SIS/MA '09, executive director, Bikes for the World 
The US is in the midst of a bike boom that hasn't been seen since the 1970s. Even in an era of increased screen time, the simple joy of riding a bike—whether for transportation, exercise, or a break from the uncertainty of life—still resonates with people everywhere. Folks who are just discovering the euphoria of riding a bike would be well-served to support local bike shops, bike-oriented community organizations, and vocational training programs that have laid the foundation for this current boom. The unexpected spike in demand for bikes should also be a signal to communities that it's time to think about multi-modal transportation planning. 
TAXES 
Caroline Bruckner, managing director, Kogod Tax Policy Center 
We've been reminded how important tax policy is in responding to an economic crisis. One of the first things Congress did to address the economic fallout triggered by the pandemic was to quickly pass legislation that provided emergency payments in the form of refundable tax credits to lower-income Americans who lost their jobs and will struggle to pay their bills. They also delayed the tax filing due date until July 15 to help those who may owe and provided extra funding for unemployment programs. Going forward, there will be debate over how to invest taxpayer dollars in tax changes to spur economic recovery. Congress will literally pick winners and losers when they choose who will get more tax relief and who won't. These are tough questions that will have different answers depending on the outcome of the 2020 election.
CHILDCARE
Taryn Morrissey, professor, Department of Public Administration and Policy, SPA
COVID-19 has put what we've long known about childcare in stark relief. It is in short supply, its workers are undervalued and underpaid, and it's essential to the economy. Prior to the crisis, more than 50 percent of Americans lived in childcare deserts; that will only get worse as more than half of licensed programs anticipate closing their doors forever due to lost revenue. As we begin to reopen our economy, part of the conversation must center on how to safely open schools and childcare programs. Nearly one-third of US workers live in a household with a child under age 14, and more than 50 million workers need to secure childcare solutions before returning to work. Childcare is an essential component of the economic infrastructure. Just like reliable, affordable transportation, workers—myself included—need reliable, affordable childcare to get to work.
SUICIDE
David Jobes, CAS/MA '84, CAS/PhD '88, director, Suicide Prevention Lab, Catholic University of America 
There is evidence from previous viral outbreaks, like SARS in Hong Kong, that the risk of suicide in certain subgroups can increase due to economic hardship, unemployment, and social isolation. The need for physical distance has transformed the delivery of mental health care and providers have scrambled to master telehealth technology. But there are inherent challenges related to effectively working with suicidal patients using proven treatments. For example, it has suddenly become ill-advised to send an acutely suicidal person to the emergency department or inpatient care, where they might be exposed to the virus. Prior to the pandemic, 10.6 million American adults struggled with serious suicidal ideation each year. There is every reason to believe that we may have a secondary wave of suicide deaths directly or indirectly related to COVID-19. This pandemic does not have to be a double tragedy.
SOCIO-ECONOMIC DISPARITIES
Molly Dondero, professor, Department of Sociology, CAS
The patterning of the pandemic and its consequences are deeply rooted in our social structure; as a result, COVID-19 has exacerbated social inequality. Although everyone in the US has been impacted by this public health crisis, it is certainly not an equal opportunity pandemic. The virus disproportionately impacts people of color, and the economic consequences have most severely impacted marginalized groups, such as low-wage workers and undocumented immigrants. The unprecedented nature of this crisis represents a unique opportunity to think big about how to construct a more equitable country. Data is key to our efforts to reduce social inequality in the wake of the pandemic. Collecting as much demographic data as we can about how different groups are faring through this crisis is one of the most powerful tools we have for creating informed and effective policies. 
NURSING HOMES
Anna Amirkhanyan, professor, Department of Public Administration and Policy, SPA
There are about 16,000 nursing homes in the US with more than 2 million residents. Client characteristics make nursing homes particularly vulnerable to natural disasters (like Hurricane Katrina), public health emergencies, and other threats. It is not surprising that at least 400 nursing homes have reported COVID-19 outbreaks. Since 2016, as a part of the broader health care deregulation agenda, nursing home regulations have been rolled back—which in itself sends a signal to providers. Important elements of effective response to COVID-19 include testing, some form of isolation, transparency, and public engagement—all of which create financial and managerial pressures for nursing homes. Meanwhile the questions that outbreaks raise include: Have the recent deregulation efforts influenced nursing homes' capacity to adequately respond to COVID-19? Are facilities with past regulatory violations related to infection control more vulnerable to outbreaks? And are public and nonprofit facilities less likely to have outbreaks?
REAL ESTATE 
Mauricio Rodriguez, Kogod/MBA '89, professor and chair, Department of Finance, Neeley School of Business, Texas Christian University 
There have not yet been enough real estate transactions during the crisis to fully ascertain the impact it has had on property values—but it is likely going to be different across different property types. I expect that retail property values will be hit the hardest due to reduced demand for retail space, which was not strong prior to the pandemic. Office properties will also likely experience price reductions. There will probably be less demand for single family homes, as many households will have individuals that have lost some income. Those households could look to rent, and that could increase demand for multifamily apartment buildings. The demand for industrial property has been increasing during the pandemic, and that will place upward pressure on prices. 

CORRECTIONS
Rainey Ransom, adjunct professor, Department of Justice, Law, and Criminology, SPA
Collectively, prisons and jails were slow to act; their reaction time was directly tied to their lack of preparedness. Prisons are one of the few places where controlling the virus spread should have been a no-brainer because of their ability to control prisoner movement. Prisons and jails need to take a fresh look at their emergency planning to account for not only improving technology, but also increasing sanitation supplies, and how to keep prisoners in contact with their lawyers and loved ones. Society is responsible for its incarcerated citizens. It's that simple.
MUSEUMS
Laura Lott, Kogod/BS '98, president and CEO,  American Alliance of Museums  
Each year, our diverse and engaging museums draw 850 million visitors; provide more than 726,000 American jobs, contributing $50 billion to the economy; and spend more than $2 billion on K-12 education. Museums also inspire visitors and contribute to the national dialogue—our world is better because of them. But museums of all types and sizes, which have been shuttered since March, must now decide whether to rebuild what has always been, or use this opportunity to construct a better model. How we choose to move past this crisis will determine the future of our museums for years to come. We want to build a more sustainable, inclusive, and powerful museum field. This is the time for bold, innovative ideas uninhibited by old structures or self-doubt. 
ELECTIONS 
Amy Dacey, SPA/MA '95, executive director, Sine Institute of Policy and Politics
We have a very diversified election system in this country. State and local governments control procedures, but we need to ensure that individuals have flexible access to the vote, along with information about their rights and how the process works. After the Georgia primary, I'm very concerned. We have been voting by mail for a long time; it is safe and secure and—in the middle of this health care crisis—should be accessible to more people. Voting is the crux of our democracy. We need to act now to make sure people are registered, understand voting requirements and deadlines, and have a plan to vote in the general election.
CLIMATE CHANGE
Manjyot Kaur Ahluwalia, SPA/PhD '15, senior program officer, US and international climate cooperation, World Wildlife Fund 
We will flatten the curve of the pandemic only if we follow the guidance of scientists, medical professionals, and public health officials. These same people have issued similar warnings about the climate crisis, and it is critically important to our health and economy that we follow their recommendations to address that as well. Climate change is a threat multiplier. It may not always be directly responsible for the disasters we face today, but the science has proven that it often makes the threats more deadly and harder to recover from. For example, increased air pollution leads to more cases of asthma, which puts people at even greater risk if they contract diseases like COVID-19. It's critical that as we look to rebuild, we identify places where we can flatten the climate curve in much the same way we have done with the coronavirus.
DATA PRIVACY
Heng Xu, professor, Department of Information Technology and Analytics, and director, Kogod Cybersecurity Governance Center 
Governments around the world have been implementing technologies to conduct location tracking of infected, or potentially infected, citizens and to help determine COVID-19 exposures. It is important to understand the public health/privacy tradeoff. On one hand, tracing and data collection are needed to slow the spread of COVID-19. On the other hand, many of these same actions raise questions about privacy. The pandemic has highlighted the need for new privacy protection technologies. Unfortunately, we don't have a one-size-fits-all privacy solution. The literature has unequivocally confirmed the feasibility of reidentifying an individual from the anonymized dataset by linking with another external data source. Noise insertion to a large dataset—for the purpose of privacy protection—cannot block all possible identifications either, as a differentially private dataset may still disclose a considerable amount of information about an individual. 
FUNERALS
Emily MacDonald, SOC/BA '95, funeral director, Berger Memorial Chapel
Many of the families we're supporting through the crisis are experiencing a unique grieving process. They did not have the opportunity to comfort their loved ones at the end of their lives, nor have they been able to receive loving support from their extended families and communities. As a fifth-generation funeral director, I take pride in providing comfort and guidance to families. But COVID has inhibited me and my colleagues from meeting with them in person. It is heartbreaking that families are currently unable to memorialize their loved ones through the traditions and rituals they honor. Many people who've lost a loved one are struggling while remaining isolated. I would encourage people to reach out and offer words of condolence and support to those that are grieving. Even the simplest gesture will be greatly appreciated.
MINDFULNESS
Deborah Norris, CAS/MA '84, CAS/PhD '88, founder, Mindfulness Center, and psychologist in residence, CAS
There is no medical treatment or cure for COVID-19, so we must rely on our own resources for our health. Mindfulness offers innumerable mental and physical health benefits, from relieving stress to boosting our immune system. Mindfulness is a state of being—it takes practice. And there is no better time than right now to begin your practice. Self-care practices can help us thrive—in sickness or in health. Meditation, yoga, and qigong are all evidence-based best practices that are being integrated into mainstream medicine because they have been proven to reduce inflammation, enhance immunity, relieve stress, and improve sleep and overall well-being. Real health care is self-care. We must first care for ourselves so that we can be there when we are called upon to care for others. 
FOOD SECURITY 
Aaron Cohen, SIS/BA '13, food systems analyst, Food Insight Group
The USDA spends more than $20 billion every year on crop subsidies, but schools and municipalities can't afford to feed kids nutritious meals or distribute food to our most vulnerable populations. Before the pandemic, one in six children suffered from a lack of reliable access to nutritious food, and 99 percent of US counties had food-insecure residents. We need to prioritize purpose—feeding people—over production. We can build a food system that raises producers' incomes without raising costs to consumers and grow healthier food in the process. To get there, we need to recognize that nutritious food—and the networks that grow, process, and distribute it—­are investments worth making. 
LEADERSHIP 
Olu Burrell, SPA/MSOD '14, executive leadership program manager, DC Department of Human Resources; leadership coach, Key Executive Leadership Programs; and COVID-19 survivor 
During volatile, uncertain, complex, or ambiguous (VUCA) times, a "steady hand on the till" is more important than ever. A good leader acts on their values and attends to four things that their followers need: trust, compassion, stability, and hope. The future will be won by individuals and entities that prioritize caring more about people. They are the bottom line—not numbers. We must preserve the connections we've established with one another and adapt to a world that has experienced life-altering change, while holding space for those of us who have lost so much. And if we succeed in becoming more empathetic to one another, then maybe we will have succeeded in becoming more human as well.
XENOPHOBIA
Thomas Zeitzoff, professor, Department of Justice, Law, and Criminology, SPA
Crises cause people to second-guess the present political consensus and ideology. Political ideologies identify what the current problems are, who is to blame for them, and what is to be done about them. The recent wave of populist nationalism really took off in the wake of the financial crisis in 2008. People were angry at a ruling elite they thought was out of touch and caused the financial crisis—and they were looking for someone to blame. In Europe and the US, this meant migrants, Muslims, and even the European Union itself. How exactly this process plays out following COVID-19, I'm not sure. Will we see increased support for closed borders or immigration restrictions? Or perhaps a broader social safety net? It all depends on how long the health and economic pain of the pandemic last. 
PEOPLE WITH DISABILITIES 
Robert Dinerstein, director, Disability Rights Law Clinic; and acting dean, WCL
Many people with disabilities function quite well in society with adequate services and supports. However, one consequence of COVID-19 is that it can be more difficult for people to receive these supports, leading to increased isolation. There is also a significant concern in the disability community that state and hospital health care rationing protocols will be applied in a way that discriminates against them by devaluing their quality of life. We should care about all people, but we need to pay particular attention to the concerns of those who are especially vulnerable, including those with pre-existing medical conditions and people living in congregate settings. Our efforts should be consistent with an important mantra of the disability rights movement—"Nothing about us without us"—and incorporate the perspectives of people with disabilities in crafting our response to the pandemic.
PERSONAL FINANCE 
Jason Howell, Certified Financial Planner and adjunct professor, Kogod 
The majority of investors did not move their money out of the markets in March when they dropped by 30 percent. They are doing it right. Instead of having clients asking to sell, I had friends and family asking to buy. But I told them to pay off their debt instead. There is an order to personal finance and with proper knowledge, your wealth will consistently grow. The pandemic has forced us to see what has been obvious for decades: the rich have gotten richer, the middle-class have lost ground, and the poor have expanded. We have an opportunity to realign how we pay teachers, first responders, meat packers, grocery workers, and other newly minted heroes. It turns out Maslow was correct: basic needs are the most important. On a personal and national level, we have a chance to realign our budgets to our needs and values versus just our wants.
BIPARTISANSHIP 
Marilyn Serafini, SOC/MA '85, director, Health Project, Bipartisan Policy Center 
Coronavirus has demonstrated that bipartisanship is still possible, even amid unprecedented national political division. Despite varying public opinion about which party to trust on pandemic response and when and how to reopen the economy, Congress has come together to pass important legislation to assist families and businesses that are struggling financially, to break down regulatory barriers to telehealth, and more. History tells us that bipartisanship is necessary to get anything done, so it's important for Republicans and Democrats to continue working together. Our nation will feel the effects of the coronavirus long after the health emergency has passed. Congress and the administration will be grappling for years to come with high unemployment, increased spending on social supports like Medicaid, food insecurity, and struggling businesses—that could lead to the same partisan stalemate that has caused inaction in the recent past.
UNDOCUMENTED WORKERS
Nina Yamanis, professor, SIS
Undocumented workers are not eligible for federal relief. This means they were excluded from the stimulus payments that went out to Americans whose family income fell below a certain threshold. Moreover, Congress initiated a waiver for coronavirus responses that allowed health providers to bill for telemedicine—but community health centers, which provide most of the health care for the undocumented, were not deemed "essential providers" by the waiver. Thus, community health centers that are already overstretched and underfunded cannot bill insurance for providing telemedicine to the undocumented. There is danger to all of us. Undocumented workers pick our vegetables, stock our shelves, cook our food, maintain our homes, and take care of our elderly. When one part of our population is vulnerable to the virus, it threatens all of us. 
SMALL BUSINESS 
Vicki Lee Parker-High, SOC/BA '98, executive director, North Carolina Business Council
The pandemic has revealed the deep divide between large and small firms. National policies overwhelmingly support big businesses and often create roadblocks for small companies. This has centralized the wealth and power to large firms and left smaller ones extremely vulnerable and ill-equipped to weather a national economic crisis. The inequitable distribution of the Paycheck Protection Program funds between large and small businesses is illustrative of this divide. Small businesses are the backbone of our economy. Those with fewer than 500 workers make up 99.7 percent of employer firms in the US and employ nearly half of America's workforce. They also create more jobs than larger firms, producing 1.5 million new positions each year. If small businesses suffer, our economy suffers. We must stabilize and sustain small businesses by creating policies that incentivize residents to invest in local businesses, ease access to state contracts, and bolster support for local banks and credit unions that invest in their communities. 
MENTAL HEALTH
Dara Friedman-Wheeler, CAS/MA '03, CAS/PhD '05, professor and director, Center for Psychology, Goucher College 
Even as several countries have seen increases in depression and anxiety symptoms during this crisis—Ethiopia, for example, has seen a threefold increase in depressive symptoms—we are still learning about the long-term mental health impacts of the pandemic. In times of crisis, we need to attend to mental health concerns alongside physical health concerns. For instance, we know that loneliness has enormous implications for both mental and physical health. That doesn't mean that we shouldn't institute lockdowns in a pandemic, but it does mean that when we do so, we need to be thinking about ways to mitigate their effects, particularly with respect to the most vulnerable members in our communities. Also, in the aftermath of the pandemic, we need to invest further resources in developing better mental health systems to ensure people have adequate mental health coverage and that there are sufficient personnel to meet those needs. Psychological distress and mental illness affect everyone—if you have not experienced it, you know someone who has. We need to take care of ourselves and of each other; compassion for others—all others—is an important part of the human experience and will help us create a more just society.
GRATITUDE
Anthony Ahrens, professor and chair, Department of Psychology, CAS
Gratitude helps us to find people we can trust and binds us together. It also reminds us that our lives involve the presence of good, even in the midst of loss and fear. We need to better understand differences in ways people respond to gratitude exercises. For instance, work from my lab suggests that those who want to be more independent struggle more with gratitude. Might some new exercises be most helpful for them? The pandemic illuminates our mutual interdependence. Might gratitude help us to trust each other and work toward our common good? As our losses from this pandemic unfold, gratitude might provide an important reminder that our lives are defined by more than the loss, even as those losses are so important. 
NONPROFITS
Lewis Faulk, professor, Department of Public Administration and Policy, SPA 
 
We know that the impacts have been immediate and detrimental for many organizations, especially those that typically serve individuals face-to-face or in ways that engage crowds. For instance, education and human service organizations have had to make difficult decisions to pause programs or move them online, with varying degrees of success. Arts groups and other organizations that regularly depend on ticket sales and fees for service are particularly hard hit right now. Other organizations that regularly depend on volunteers have also had difficulty adjusting their programs in the absence of feasible virtual solutions to engage volunteers. There is some evidence that overall donations are down so far in the pandemic, likely due to economic uncertainty for donors. However, some organizations have seen increases in donations and support from foundations, especially those that are on the front lines of responding to the pandemic or those that are also addressing issues of racial and economic equity. We are also aware—at least anecdotally—of increases in person-to-person direct cash assistance, which in some circumstances may make up some ground lost by organizations not being able to serve as many people as they usually would. However, large gaps in services remain because of how demand for services has dramatically increased. Nonprofit organizations are important contributors to the US economy and social well-being. Without immediate and ongoing support, many nonprofits may be forced to close, layoff staff, and end programs. This could have long-term detrimental impacts on individuals and communities in many aspects of daily life and through ripple effects in the economy, labor force, and society. 
US-CHINA RELATIONS 
Quansheng Zhao, professor; chair, Asian Studies Research Council; and director, Center for Asian Studies, SIS
It is increasingly important to strengthen people-to-people diplomacy between the two countries, so that a better mutual understanding will be developed. As the world's two top economies, the development of US-China relations will have direct impact on the whole of mankind. Although the relationship is currently competitive in nature, the two powers still need to cooperate in many important areas, such as fighting the coronavirus and climate change, among others.
PETS
Sana Azem, SOC/BA '07, state legislative director for the Great Lakes region, American Society for the Prevention of Cruelty to Animals 
In addition to the challenges COVID-19 has created for people, it is also putting animals at risk. That's why the ASPCA launched a $5 million initiative that includes at least $2 million in emergency relief for animal welfare organizations that have been hit hard by this crisis, as well as food distribution centers where pet owners can access critical supplies for free. We have seen shelters implement—and have incorporated into our programs—innovative solutions like virtual orientations for new caregivers and drive-up fostering and adoptions. We anticipate many of these solutions will be embraced by shelters long into the future. How we respond to this crisis reflects our compassion and appreciation for myriad ways pets enhance our lives—especially in times of crisis and stress. 
CONNECTEDNESS 
Kerry Altman, CAS/BA '72, clinical psychologist 
We are social creatures who need other people to give us a sense of purpose and fulfillment. For better or worse, we are part of something bigger than ourselves. The problems of our shared humanity are obvious to anyone who cares enough to look. On the grand scale, issues involving the environment, world hunger, and political repression affect the human community. More provincially, we face social injustice and inequality, child abuse, drug addiction, educational disparity—the list goes on. If we truly care about each other, there is plenty to be done. We either take care of one another or we continue our drift toward much more difficult times than we are presently facing.
RECREATION 
Kellie May, SIS/BA '06, vice president of programs and partnerships, National Recreation and Parks Association
Recreation within our local parks is more critical now than ever. Our park systems are among the only places where individuals can find respite, restoration, and opportunities for physical activity in the midst of the pandemic. But with local governments facing drastic budget cuts as the result of COVID-19, they are limited in their ability to keep the parks and recreation spaces we cherish open, safe, and clean. Continue to support your local parks and recreation agency and encourage others to do the same.
FAITH
Reverend Bryant Oksvig, interim university chaplain 
In the midst of the crisis, we have learned about the importance of the interior life. The constant distraction of activity has been disrupted, so the beliefs that inform our sense of self and understanding of our relationship to life have come into greater relief. While our experiences with traditional faith communities have fundamentally shifted, the bond between those in a shared expression of life meaning has been profound. And the power of diverse groups of individuals caring for each other—for example, delivering food or making masks—is a hopeful light.
REFUGEES
Tazreena Sajjad, senior professorial lecturer, Global Governance, Politics, and Security program, SIS
Countries in the Global South and, largely speaking, refugee camps across the world are not adequately prepared for COVID-19. Many refugees have existing health challenges, including malnutrition, respiratory problems that are the result of cooking and breathing woodfires, tuberculosis, and war injuries. COVID-19 has already exposed the weaknesses of the health infrastructures in established and powerful democracies like the United States and has overwhelmed developed countries such as Italy and Spain. For countries in the Global South, the impact of the pandemic will be catastrophic for their citizens and the refugees they host. Countries that receive less attention, have even weaker infrastructure, and receive even less sustained humanitarian support will face more devastating consequences. In overcrowded refugee camps, as well as informal refugee settlements and urban settlements, the absence of adequate access to clean water, soap, and sanitizer, and the impossibility of social distancing increase the vulnerability of refugees. In several instances, camps are restricted areas and can be placed under lockdown by host governments, and the mobility of refugees can be further restricted, which multiplies the threat of COVID-19's rapid spread many times over. The world is still in the early days of the COVID-19 crisis, and collaborative, cooperative, and creative responses and information sharing among the global governance health infrastructures, national and local governments, donor countries and agencies, and local and international humanitarian actors will be critical in the effort to contain the pandemic before it wreaks havoc on the most vulnerable amongst us.
ELDER CARE
Howard Gleckman, SPA/BA '72, senior fellow, Urban Institute, and author, Caring for Our Parents  
The pandemic has amplified and exposed long-standing flaws in the way we care for frail older adults and younger people with disabilities in the US. We put enormous physical, emotional, and financial burdens on family caregivers, and expect underpaid aides to pick up the slack. The personal and financial costs of COVID-19 have been staggering, but the experience creates an opportunity for us to rethink the way we care for our parents, spouses, and siblings. 
HIGHER EDUCATION 
Corbin Campbell, professor and associate dean of academic affairs, SOE
The field of higher education has had decades to think about online education, and it's paying off significantly now. Innovative institutions that have invested in new technology to support deep learning and community for students in equitable ways are at a real advantage. Higher education institutions should use this time as a catalyst for change. For example, while we are teaching faculty good practices for online learning, why not also teach them best practices for supporting diverse students toward equity and success? While we are developing new communications strategies for COVID-19 health-related emergency information, why not fine-tune all our communications strategies for clarity and transparency? While we are training students to be resilient and agentic in this global pandemic, why not provide the whole-student mental, physical, emotional, intellectual, and (if applicable) spiritual approach to equip them to overcome any obstacle in their path? 
HOMELESSNESS
Lissa Ramsepaul, CAS/BA '00, adjunct professor, Department of Psychology, CAS; and clinical director, Street Sense Media 
I am not sure we have learned anything more about homelessness than we already knew. While those of us who have homes have the option to stay home when we're sick—staying in bed, making tea or soup, watching TV, and having a loved one look after us—our unhoused neighbors do not have these basic luxuries. If they are not sick enough to be hospitalized—or are discharged to the street from a hospital before fully recovered—they often are left alone to sleep on a sidewalk in the hope that they will recover. Regardless of the weather. Regardless of whether or not they have appropriate clothing, a blanket, a way to get food, or basic medicine. Regardless of whether or not they have something as basic as a thermometer to monitor their condition. They simply lie there hoping to get well. Some do. Some don't. Housing is both health care and a human right. We need to work in each of our communities to educate, prioritize, and invest in the reality of both of these notions and take care of the most vulnerable among us.
SUPPLY CHAINS
Ayman Omar, professor, Department of Information Technology and Analytics, and interim associate dean for graduate programs, Kogod 
An efficient, effective, functioning supply chain is critical to everything in our daily lives. But supply chains are structured in a fragile way with very little resilience built in place. We have learned that the lack of visibility and traceability in supply chains is exposed when a disruptive event takes place. These flaws are ongoing issues that decision makers have ignored until doing so is longer an option. Moving forward, every supply chain should build more resilience and structures that allow them to adjust quickly in the wake of a disruptive event. Supply chains should also continue to improve their end-to-end visibility as well as the ability to efficiently track and trace. This could be done with emerging technologies—blockchain or AI—but organizations must take a deeper look at their existing supply chain structures and processes and examine ways of redesigning them beyond just adding a fancy technology to a flawed process.
PUBLIC TRANSPORTATION 
Don Chartock, SPA/BA '93, deputy director, public transportation division, Washington State Department of Transportation 
The public transportation industry is resilient and flexible. Many providers have responded to the crisis by repurposing their staff to deliver meals and prescriptions, adding cleaning crews, and building creative barriers within the vehicles. As we begin to ramp back up, we have to keep safety in mind. We need to be nimble and ask some tough questions: Will there be a short- or long-term shift to driving alone? Should ridership even be a goal for transit over the next two years? Should the industry only focus on access and safety? 
CHILDREN
Tara Motzenbecker, CAS/BA '02, school psychologist  
As a therapist that sees many children with anxiety, I have seen a drastic decrease in symptoms in my clients. Children are much more relaxed with the slow-down of their schedules and the extra time with their families. As we begin to reintegrate into the world outside of our homes, let's remember how important it is for children to have free time. We must hold onto the positive aspects of this situation for our children and work on integrating them into our "normal" lives.
TOURISM 
Larry Wells, SPA/BA '74, adjunct professor, Fox School of Business, Temple University 
Tourism generates nearly 4 percent of the GDP. More than 90 percent of the industry is comprised of small businesses that have been hit particularly hard. We forget that tourism isn't just tourists—it's transportation, aviation, food services, restaurants, hotels, and more. Hopefully the forced downtime and the slow rebuild will give companies time to communicate with staff and clients and begin selling their services again; fix the flaws in their organizations, from maintenance to administration; and develop new processes to make their businesses safer, smarter, and more effective.
STANDARDS DEVELOPMENT 
Megan Hayes, SPA/BA '99, technical director, operations, National Electrical Manufacturers Association
Standards are everywhere—and they're especially important in times of crisis, whether a natural disaster or a global pandemic. In the midst of COVID-19, standards are providing guidance related to the manufacturing of PPE, cleaning products, and more, and steps for evaluating damaged equipment. As communities grapple with the fallout of this epidemic, consideration should be given to whether adoption of codes and standards would lead to more resiliency and an ability to bounce back more quickly. Standards developers should also strive to address future disasters in development of their documents. 
FIRST RESPONDERS 
Karl Fippinger, SOC/BA '90, vice president, fire and disaster mitigation, International Code Council 
Whether fire, EMS, or law enforcement, these weren't people who said in the face of the pandemic, "Hey, I'm not going to come to work." We owe it to them and those that follow to have an emergency plan. If we just sit back on our heels and don't apply the lessons learned, we're doing future generations a complete disservice. Next year, governmental budgets are going to be massively adjusted; we're looking at dramatic reductions in tax revenue for state, local, and territorial budgets. Will we have the same workforce that we had when the coronavirus hit? In many cases, no. They're going to be less prepared, less equipped, and more under-resourced. That's immediate. What's the longer-term effect? PPE for first responders is at the top of the list. How do we deal with protecting our folks appropriately, and managing the supply chains to make sure first responders have what they need in the field? We have to get that part right. We can't be where we were when this started, because that didn't work. It collapsed. 
ENTERTAINMENT 
Stacy Merida, president, the Merida Group, and professorial lecturer, Kogod 
 
The entertainment industry has suffered insurmountable revenue losses that have affected performers, gig workers, venue owners, transportation and lodging employees, and more. Unfortunately, these losses may never be recouped. Where we go from here is the million-dollar question. Corporations will realignin their budgets for entertainment activities. Firms may forgo wining and dining potential clients with fine meals, rounds of golf, and ball games. History tells us that we will eventually find our way back, albeit with significant changes to how we conduct business. But I'm an optimist and I believe that consumers will once again travel, go to restaurants, and purchase tickets for music concerts and festivals to create those memorable experiences.