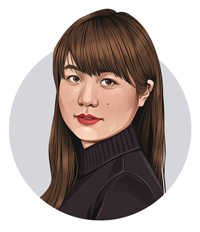 Q. A record 158.4 million Americans cast ballots in 2020, but the US still ranks 31st for voter turnout among 49 countries that have recently held elections, according to the Pew Research Center. With President Biden declaring last year that, if he had his way, "every Election Day would be a day off"—and a bipartisan majority of voters supporting the idea—will we soon be adding another federal holiday to the calendar?
 
A. A national Election Day holiday has long been popular among Democrats. It even topped a list of provisions supported by the Senate's key swing vote, Joe Manchin (D-WV), as the House prepared to say yea or nay on the John Lewis Voting Rights Act in summer 2021. (The legislation passed the House but collapsed in the Senate.)
What's interesting is that some Republicans on the far right who continue to deny the results of the 2020 election are also pushing now for a national holiday. There's a strong belief—not completely unfounded—that the majority of Election Day voters are Republicans, whereas more Democrats favor early voting and vote-by-mail. That's why those Republicans calling for an Election Day holiday also support restricting voting outside of that day. But not all those in the party think that will help their case. 
Election reforms can have unintended consequences, this proposal included. Childcare could be an issue if schools are closed, and essential workers, retail employees, and others would still have to report to work. However, a national holiday would likely create a flurry of activity and excitement that might encourage more people to vote.
I'm all for anything that will get more people to the polls, but ultimately, I believe the ball is in the Republicans' court. It will be interesting to see their next move.