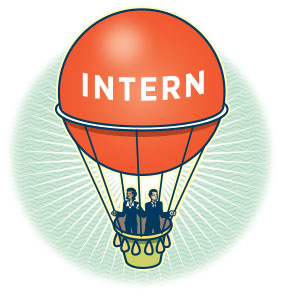 American University is distinguished in its capacity to turn ideas into action through hands-on learning opportunities. Students are encouraged to take advantage of resources around DC, the university, and the world; of committed faculty; and of an engaged network of alumni. Yet not all are able to participate. Some internships are unpaid, others offer minimal salary. Many experiences require out-of-pocket spending for travel and other expenses. AU is gearing up to launch an ambitious initiative to ensure equity of access to all who wish to participate in internships, research, study abroad, alternative breaks, and other experiential learning opportunities. 
The city as a classroom

From the moment she visited American University, Autumn Clarke, SPA/BA '16, was struck by the many experiential learning opportunities. "When I toured AU, they emphasized how many students had internships and used the city as a classroom. That appealed to me. I'm definitely a hands-on learner." Clarke studied policy making in the classroom—and applied what she learned during study abroad in Australia and internships at the US Department of Education and the Australian embassy in Washington.

"Experiential learning is learning while doing," says Gihan Fernando, executive director of AU's Career Center. "It can be on or off campus, and there are a range of things that fall under this umbrella."  
After graduation, Erin McGoff, SOC/BA '17, plans to complete a documentary inspired by her AU alternative break in Laos. The trip "allowed me to foster relationships in Laos that I couldn't establish on my own, like [with] the US ambassador. I got to learn about technical and economic issues. This wider view of Laos was helpful." During the trip McGoff captured video to help jump-start funding for her documentary. She has raised more than $7,000 online and received a prestigious fellowship to help complete her film.
Ensuring access to experiential learning opportunities for all AU students is a priority. "Many students lack the social or actual capital to have this hallmark experience at AU," Fernando says. AU seeks to provide equity of access, because research indicates that students with real-world experience are better prepared, more competitive in the job market, and have better post-graduation outcomes.
The Eagle Internship Fund, which offers stipends to financially eligible students participating in unpaid government or nonprofit internships, is one means of support. "Without internship experiences, it's difficult to make the case of why an employer should hire you," says Elijah Marquez, KSB/BA '17. Those who have internships are at an advantage over those who don't, he continues. "This means that low-income students, like me, who must work 25 hours a week to pay for school, are going to have a tough time trying to also work an internship that requires 20-plus hours in the office." He believes the Eagle Internship Fund levels the playing field. "My internship allowed me to gather skills that I talked about in the interview. I was later offered a full-time position." 
Current students report that experiential learning opportunities are an essential part of AU culture. Alumni echo that sentiment. In a recent survey, a majority of alumni reported that internships, study abroad, and alternative breaks had a special impact on their student experience. 
Generous donors support a wide range of hands-on learning opportunities. Gifts to experiential learning programs—from the creation of the Community-Based Research Scholars program, to underwriting a global consulting practicum for MBA students to travel to Germany to develop online business strategies—are helping AU live out its mission to turn ideas into action.
For information on how you can support big ideas in creating equitable access to experiential learning at AU, contact Courtney Surls, vice president of development and alumni relations, at 202-885-5900 or vpdar@american.edu.
Waging Peace Locally
In his 2016 commencement address to the School of International Service, Ray Chambers, the United Nations assistant secretary-general and special envoy for malaria and for health in the 2030 Agenda for Sustainable Development, challenged graduates and students to promote peace and nonviolence in the DC community. The Peace, Justice, and Inclusion Program is an answer to that call.
The inaugural program, held in spring 2017, fostered mentoring relationships among 19 AU staff, graduate and undergraduate students, and 48 middle and high school students from District of Columbia Public Schools (DCPS). The AU group worked with the older DCPS students, who mentored their younger peers and led discussions and workshops about the dynamics of conflict and peacemaking skills.
AU experts led sessions about activism, criminal justice, human trafficking, and environmental justice, and used techniques like spoken word poetry and mindfulness to build new skills. The program culminated with a trip to the United Nations; most of the DCPS participants had never before traveled beyond the Washington region.
"I became a mentor because of the challenges that I faced as a youth," says Nicole Phillips, SIS/MA '18. "The values that I have are because of my many mentors, from my current mentor to my high school coach, who taught me resiliency and talked about politics and social change to our team. As a local mentor and mentee, I see the possibility for closing the opportunity gap between underserved youth and advantaged leaders."
"SIS is committed to our founding mission to wage peace," says Dean James Goldgeier. "Hands-on experience is paramount to educating the next generation of peacemakers as they tackle the world's complex issues—many of which exist here at home. With AU's Center for Community Engagement and Service and others, SIS is deepening our impact inthe local community, while providing our students with invaluable real-world training that transcends boundaries and borders."
The spring program was supported by Chambers, the MCJ Amelior Foundation, and the Abdul Aziz Said Fund for Peace and Conflict Resolution, established through the generosity of Jeffrey Sine, SIS/BA '76. 
For more information on how to support the Peace, Justice, and Inclusion Program or global to local initiatives, contact Kristie Cole, SIS chief development officer, at 202-885-1631 or kcole@american.edu.