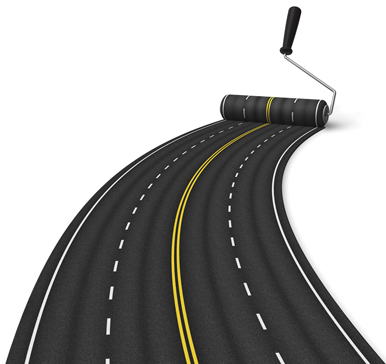 On the road to connecting US cities, the 48,000-mile interstate highway system—hailed upon its inception as a feat of civil engineering and urban planning—displaced an estimated one million Americans, most of them low-income people of color. It also paved the way for environmental destruction and myriad inequities that are still wreaking havoc 65 years after the $125 billion project got the green light. 
Q. How did displacement change the course of people's lives?
A. If we look at DC as an example, when Congress approved the Federal Aid Highway Act of 1956, urban engineers immediately began planning for the 64-mile Capital Beltway. The creation of I-695 and I-295, both of which cut through Southeast, were particularly disastrous. They displaced neighborhoods of largely Black, low-income residents, many of whom had just begun to settle in after being pushed out of Southwest—the result of urban renewal. Homes were seized through eminent domain and people were compensated, but not in a way that allowed them to secure other housing of their choice in DC. Folks had to decide whether to stay or leave the city altogether, which led to tangible dilemmas about job instability, long-term income insecurity, and the inability to build generational wealth. 
Most of those who were displaced moved east of the Anacostia—then seen as a natural boundary between the "haves" and the "have-nots"—or into the suburbs. A Congressional report suggests that, between 1962 and 1963, about 240 dwellings were destroyed as a result of Southeast and Anacostia Freeway construction. We can infer that the same process happened across the country.
Q. What are the environmental impacts of interstates?
A. Highways are giant, impervious surfaces that produce a ton of runoff: oil, chemicals, and even just water. So even if your home was spared, or you found a home near the one that was razed, you're still contending with runoff pollution, flooding, and other environmental issues that are often downplayed. The removal of trees also contributed to the urban heat island effect. 
Q. What's the goal of Connecting the Interstates?
A. The project is a massive effort to research, interpret, and visualize the highway system led by LaDale Winling, my mentor and former professor at Virginia Tech. We're collaborating with researchers across the US to gather blueprints, maps, photographs, oral histories, and environmental studies that explore how the system transformed both the country and individual cities. We're also partnering with Thaisa Way, program director of garden and landscape studies at Dumbarton Oaks, a DC research institute, to host a workshop this fall.
With this initial grant, we'll be creating a white paper and tool kit for conducting research. Our goal is to eventually create a digital platform that maps every community affected by displacement. 
Q. How might your research contribute to more inclusive, equitable policies?
A. As historians, we research the past so we can make more informed decisions in the future. Those who drafted the transportation plan and built the highways knew what was happening. Were they looking at the impact on the communities they were displacing? Maybe not. But now we can. It's about encouraging—and really demanding—that today's engineers and urban planners think through immediate and long-term outcomes and listen to the communities that will be most impacted before they move forward. It's the opportunity to acknowledge another form of systemic racism and oppression and rethink how we develop infrastructure and what—or who—is considered collateral damage.