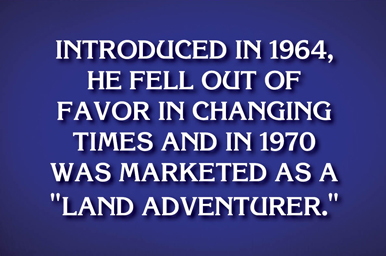 Kohn, communications manager at the Federation of American Scientists, won $20,000 in her debut on the iconic game show, which aired in November. For the 25-year-old Philadelphian, who grew up watching Jeopardy! with her parents, the experience was a Daily Double's worth of fun.
Q. When did you audition?
A. I got the call in February 2020, then two weeks later, they said, "Scratch that. We don't know if you've heard about this global pandemic." They called again in 2021 and I was like, "Hell, yeah."
That day I got to the Sony lot in LA by 7 a.m. Then they told everyone, "We can't tell you why, but you have to go home." [Host] Mike Richards had just quit. So I finally recorded it in mid-September.
Q. How did you prepare?
A. I studied harder than I ever have. There's an app with every Jeopardy! game on it that I would play every morning before work. The best way to study is just to play. You start to see a lot of patterns. 
Q. What are your strengths? 
A. I am the only person in the world who sees an Opera category and [thinks], "I've got that." US history is another strong suit of mine. I discovered that alcohol is not; I didn't do well on that category.
Q. Let's talk about Final Jeopardy!
A. The answer was: Introduced in 1964, he fell out of favor in changing times and in 1970 was marketed as a "Land Adventurer." My high school teacher was very interested in the Vietnam era, so we spent a lot of time learning about the war. So I [immediately] thought: "What happened in the 1970s? The Vietnam War." What would be a problem during that era in toys? GI Joe.
It turns out that the two middle-aged men on either side of me did not remember GI Joe at all.
Q. What happened in your second game?
A. I went up against a literature professor and someone with a PhD in Russian history and culture—and there was a Russian literature category. They were better at the buzzer than me. I thought: "Does it matter? I already won once."
Q. Was it hard to keep your win a secret?
A. It wasn't difficult because I told the only person that matters. I called my parents and told my dad, "I have to stay in LA over the weekend," then hung up. I let him figure out what that meant.
Q. Where did you watch your first episode when it aired?
A. At a bar in Columbia Heights. It was like a sporting event—people were cursing and yelling at my opponents, who I know now are very nice people.
Q. What are you going to do with your winnings?
A. [Host] Ken Jennings asked what I wanted to do with the money and I told him I was going to commission an oil painting of my dog, Abby. I won't break my promise to Ken.