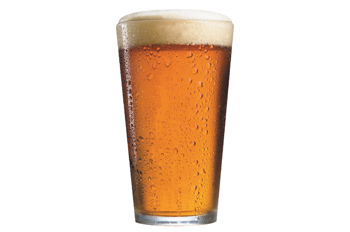 From Benjamin Franklin to Homer Simpson, Americans have always loved their beer. The Brewers Association, a national trade group, reported in September that the number of breweries in the country had surpassed 4,000, approaching a historical high. Brooklyn's Braven Brewing Company is one of the newcomers. Founded in 2013 by Marshall Thompson, CAS/BA '03, and Eric Feldman, whom he first met in his Anderson Hall dorm room, the company makes ales and pilsners that are distributed across New York City and its suburbs.
Braven's roots can be traced back to Feldman's kitchen, where the friends started with a $200 homebrew kit that produced a "pretty decent" nut brown ale. "Over the next three years we just kept doing it and getting better and better," Thompson says. In 2013 they used $23,000 from a Kickstarter campaign to start the company. Their beer is brewed (using their recipes) at the Old Saratoga Brewery and is distributed to about 1,200 bars, restaurants, and retail outlets.
Their ultimate goal is to open their own brewery in Brooklyn's Bushwick neighborhood, once an epicenter of beer making. "At one point Brooklyn was making 10 percent of the country's beer, but that history has been kind of forgotten," Thompson says. "Our goal is to be the first brewery in Bushwick in over 40 years, and to bring back the brewing tradition that made Bushwick famous."
We'll raise our mug to that.