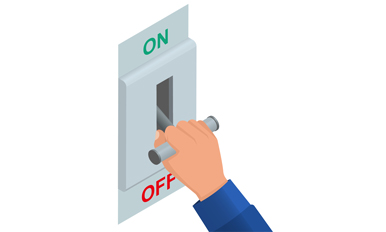 On October 9, 1953, the New York Stock Exchange closed with a daily trade volume of less than a million shares for the final time. Now it is a matter of how many times that will happen every minute.
Every day, 2 to 6 billion shares change hands on the world's biggest stock exchange, and markets around the globe—where about 630,000 companies are publicly traded—operate at bell-to-bell breakneck pace.
That means Ron Lysek, SIS/BA '88, and his Short Hills, New Jersey-based team rarely sit idle. The 25-year trading veteran wakes up at 5:30 a.m. to track already-open European markets. American markets follow at 9:30 a.m., and, after three lighter hours in the early evening, the focus shifts to Asia.
As head of trading for Franklin Mutual Advisers, a firm that has provided portfolio management services under the Franklin Templeton umbrella since 1996, Lysek has spent the last 15 years managing a desk that trades in a multitude of markets: US, European, and Asian stocks; currency; bank debt; and distressed and high-yield bonds.
The transition to trading from home amid the coronavirus outbreak has been rather smooth, Lysek says, with only minor interruptions to the flow of information between traders, research analysts, and portfolio managers. "But I'm pretty superstitious, and I don't want to jinx anything."
He is not one to gloat, especially while navigating record-breaking market volatility.
Rocked by economic uncertainty caused by the global pandemic, the Dow Jones Industrial Average suffered two of its 10 largest single-day drops—9.99 and 12.93 percent—just four days apart in March. The same month, the Dow plunged below 20,000 points for the first time in more than three years. Stocks eventually began to climb, but only after significant drops in the S&P 500 Index triggered four US trading halts—or circuit breakers—in nine days. The safety valve had only been used once before in its 33-year existence.
"I traded through the financial crisis in 2007 and 2008, which is the closest thing to what we have now," Lysek said in early April. "It was certainly different because it was a financial crisis specifically, not an existential crisis. The volatility now is pretty much unprecedented."