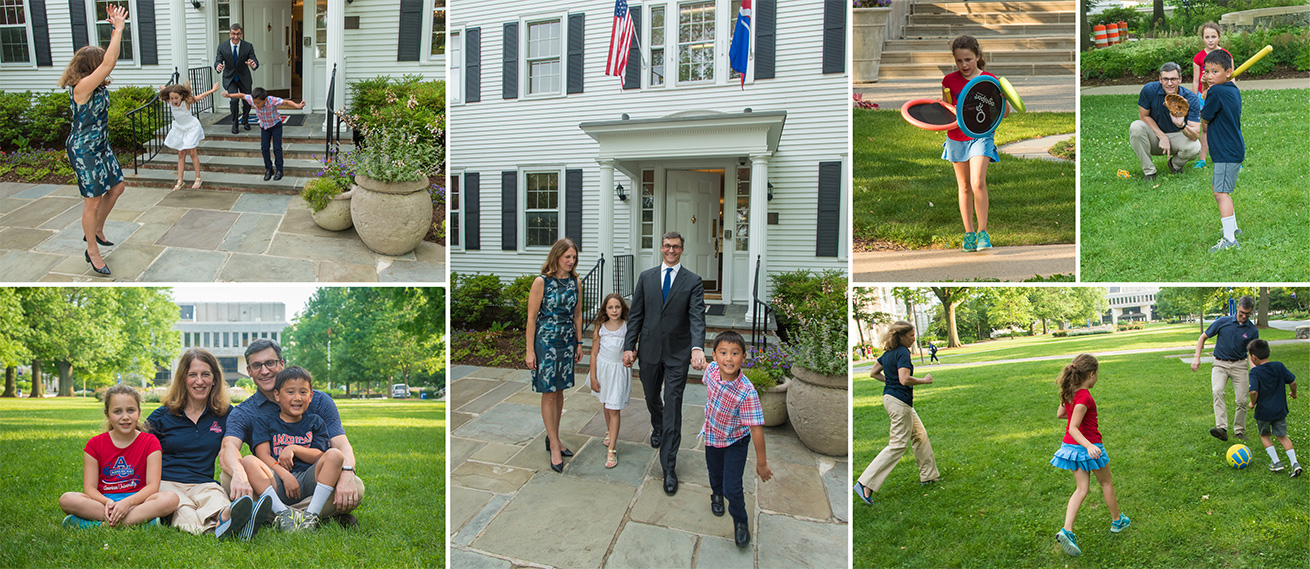 June 12 was the kind of classically swampy, sticky Washington summer day that causes people to flee to the beach, or take respite in air conditioned living rooms. Not exactly ideal for our photo shoot with AU's new president, Sylvia Mathews Burwell, and her family. But from the moment her husband, Stephen, and adorable kids, Helene, 9, and Matthew, 7, hopped out of the family SUV and struck their first pose, the Burwells had fun with it.
"Can I jump off the steps?" Matthew asked our photographer, Jeff Watts, from the front door of the President's Office Building, where art director Maria Jackson had strategically stationed him and his sister. Of course! Helene got her chance too.
Next, we moved to the quad, where the family posed for more formal shots. Finally, the Burwells donned AU gear and sat in the grass for the lovely, casual portrait we used in the print edition.
Ninety minutes later—after a quick game of Wiffle ball in front of Kay Spiritual Life Center—everyone was sweaty, tired, ready for dinner, but no worse for the wear. Twelve days into the job and the Burwells clearly already felt right at home.