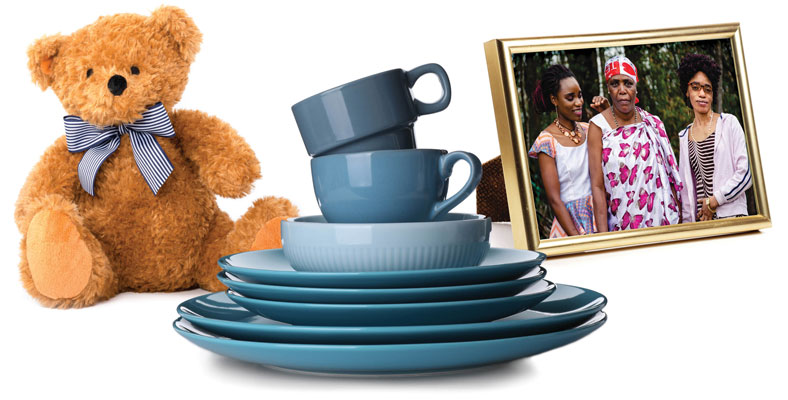 The people we love
On August 12, Mohammad lost his city. The Taliban captured his native Kandahar in southern Afghanistan, three days before it took over Kabul.
On August 28, he lost his wife. In just four months, a rare motor neuron disease stole her ability to eat, drink, or walk before claiming her life. 
In September, with air traffic ground to a halt, he and his sons lost their already postponed return flight to Maryland. And having spent a fortune to travel to Afghanistan and unable to work amid his wife's illness, Mohammad lost the last of his savings.
Mohammad—a pseudonym he's using due to safety concerns for family still in Afghanistan—first brought his family to the United States in early 2020 after a six-year process. His work as an interpreter for the US government had given him and his family special immigrant visa (SIV) status: permanent residence and a pathway to citizenship. But his family's first time away from home came with challenges. A year into their stay in Maryland, Mohammad's wife found herself in and out of the emergency room. Doctors chalked up the episodes to depression and suggested a brief trip home to Afghanistan to be with family.
The return presented considerable risk, but "in life, you help your life partner. I said, 'No problem. Whatever it is, if I die, I don't care about that,'" Mohammad says. "I did that for my wife, and I am sure my wife would be proud of me."
As her symptoms worsened in Afghanistan, the family's return date extended—beyond the fall of the government. After his wife's passing, Mohammad scrambled, selling her jewelry, borrowing cash from a friend, and messaging State Department officials on email and WhatsApp to try to find a way back to the US for him and his sons. He eventually connected with Project Dynamo, which got his family on a plane after a 17-day stay in Afghanistan's capital. They touched down in the US in late December.
Mohammad made it. His eldest sons are enrolled in school and his apartment in Maryland is outfitted with the necessities. But worries remain—about loved ones back in Afghanistan, employment, childcare, finances.
Mohammad is one of more than 76,000 Afghan evacuees to reach the US since August, a figure that includes both SIV recipients and humanitarian parolees, but not those living temporarily in lily pad countries, permanently in other countries, or otherwise left vulnerable or left behind.
With any humanitarian crisis that results in displacement, from natural disasters and political instability in Haiti in 2021 to more than 3 million people fleeing Ukraine in the weeks after Russia's February invasion, there can be a tendency to see refugees and asylum seekers as an amorphous group. When they are lumped together based on where they've come from, there is a lack of empathy for and understanding of individual journeys, says SIS professor Tazreena Sajjad, SIS/MA '04, SIS/PhD '11.
Leaving home to come to a new one in the US is "a continuous process of many different complex challenges that's unique from one context to another but also from one individual to another," she says. "If you are in a position of power that comes from economic, racial, or ability privilege, it is very easy to see everyone else as one-dimensional and flat, and that's not true. When these people become your friends, your neighbors, your coworkers, to what extent do you understand their structural, personal, economic, social, cultural, and other challenges?"
An arrival like Mohammad's at this new place—a triumph, but one that does not preclude the many obstacles that lie ahead—illustrates the tremendous gulf between safety and security. But with time and the help of others, maybe a new house can start to feel more like a home.
The comforts we need 
The sun had barely crept over the hillside above Homes Not Borders' Landover, Maryland, warehouse on a frigid Monday morning in January, and already a production line was operating at full tilt.
Just like last Saturday, Thursday, Monday, and countless more before that, it was moving day for the nonprofit, which works with resettlement organizations to arrange home setups for refugees, SIV holders, and asylum seekers in the DC area. By the end of the day, Prince George's County would welcome its newest residents—families of three and seven, both from Afghanistan.
At 8:45 a.m., a burgundy minivan backed up against the warehouse's roll-up door with its liftgate ajar, ready for a payload of household supplies—everything from pots and pans to blankets and pillows to puzzles, dolls, and soccer balls for youngsters—that had been staged on rolling metal shelves in preparation for another busy day.
The movement within the skinny warehouse was multidirectional. A USPS truck arrived with a shipment of more than a dozen beds and mattresses that volunteers quickly stashed against the wall, while team leaders and a volunteer coordinator scanned their clipboards to ensure no household item went unpacked. They carefully passed lamps down from a lofted second level and picked out vases, patterned rugs, and TV stands.
The dual setups carried out at an unrelenting pace. By 9:50, cars had been loaded with a smorgasbord of housewares and a white, 15-foot Isuzu box truck was filled to the brim with furniture. At 10:15, the truck idled in the parking lot of a Riverdale, Maryland, apartment complex, shuttling between two teams of move-in crews. In less than an hour, creative geometry cleared every couch, loveseat, dresser, and coffee table through the front entryways, and a few minutes after 2, volunteers called it a day. With pictures hung, rugs unfurled, beds made, and throw pillows fluffed, the pair of apartments were move-in ready.
Laura Thompson Osuri, SOC/BA '98, founder and executive director of Homes Not Borders, calls this transformation the "HGTV effect." When bare hardwood floors and living room walls give way to a floral area rug, off-white loveseats, a black coffee table, and a painting of waves crashing in the late afternoon sun, a cold, impersonal living space becomes cozy.
Comfort has a cost that Homes Not Borders helps defray, to the tune of about $3,200 per SIV or refugee family. The State Department mandates essentials like beds for newly settled families, but not extras that most Afghan families, for example, would consider necessities—like shoe racks or floor coverings. By providing those items for free, Homes Not Borders limits the need for new neighbors to dip into meager resettlement stipends.
"We're not a design firm, but we pride ourselves on our home setups and the detail we put in them. We try to make it a warm, welcoming home," Thompson Osuri says. "If you're starting your new life and you have everything there in a comfortable home, you can worry about looking for a job or getting your kids in school, and not about trying to find enough plates."
Homes Not Borders has helped set up Shopify accounts for SIV holders, asylum seekers, and refugees looking to make a little extra money off their artisan talents. It raised $130,000 in 2021 to launch its Moving Up Fund, a cash assistance program that will likely benefit 50 individuals this year, allowing them to take time off for career training and mentoring. And month after month, it has ground through an avalanche of setups.
Thompson Osuri is no nonprofit novice. In 2003, the former reporter founded Street Sense Media, a nonprofit that produces a weekly newspaper written and distributed by Washingtonians experiencing homelessness. (She also served as its executive director for five years.) She launched Homes Not Borders in 2019 as a spinoff of her volunteer work for the DC National Community Church's Refugee Care Ministry Agency Team.
In 2020, the nonprofit had just two full-time employees—Thompson Osuri and program manager Nick Grossmann—but set up 42 homes and completed an additional 32 furniture drop-offs. From January to July 2021, Homes Not Borders logged 27 setups. Then Kabul fell, and "it was like floodgates literally opened up," Thompson Osuri says. Balloons hung from the warehouse door on December 13 to commemorate the team's 100th setup since August. And in January alone, 197 refugees moved into Homes Not Borders–prepared apartments with the help of 138 volunteers. Eight to 10 setups a week is now standard, so they've had no choice but to become more efficient. Over the holidays, Thompson Osuri gave staff T-shirts displaying a cheeky compliment: "Organized and Competent."
"In August, it was all-hands-on-deck, then the same in September. By December, you're like, 'Holy cats, we can't be in triage mode forever,'" she says. "I'm excited about the team we've put together and all of these great people working together. But it's exhausting, no doubt."
A surge of Afghan evacuees has left government and resettlement agencies scrambling to meet demand. As refugee admissions plummeted under the Trump administration, resettlement affiliates saw funding—and, consequently, staffing—vanish. For example, the United States Conference of Catholic Bishops (USCCB), one of nine national resettlement agencies, is still scaling back up after its affiliate network dropped from 100 to around 40 in recent years, says Colleen Tighe, SIS/MA '96, USCCB associate director of processing operations.
"The refugee resettlement infrastructure had pretty much been dismantled, so this happened at [an unideal] time because affiliates were understaffed and programs were small," she says. "The challenge has been dealing with such a large influx while rebuilding and staffing up as quickly as possible."
Even as the last of tens of thousands of Afghan evacuees on military bases moved closer to their permanent homes by mid-February, agency staffing issues coupled with an affordable housing crisis means temporary accommodations like extended stay hotels might be a reality for many Afghan families for the foreseeable future.
Thompson Osuri expects Homes Not Borders' surge to last until summer. Mohammad, though, has already been taken care of. A move this winter was his second into a Homes Not Borders apartment, and it came with a personal touch. He noticed Thompson Osuri's son helping, so he asked two of his sons to do the same.
Mohammad feels a mix of emotions. He's frightened for his siblings and his father, who remain in Afghanistan. He has not yet been able to find work without childcare in place and is under constant financial strain. He has since remarried—not uncommon in his culture—and is anxious to bring his wife here soon. But he knows that he might have to go back to Afghanistan to do so and that the legal fees for securing her passport and other documents could cost north of $2,500.
Occasionally, he feels heartache. At the end of his current street is the home he shared with his late wife before they departed last spring. "All the memories of my wife are with me on this street, and sometimes that's very hard for me," he says.
But the dark thoughts are offset by the light streaming through the windows of his new home, outfitted with "everything we need"—beds, couches, tables, TVs, computers—"[all] because of Laura." Mohammad is also buoyed by thoughts of his sons and what they might achieve here. "I'm really happy for their future," he says.
They've started their lives anew. This stage is but a snapshot, with room to add many more. 
The Memories we make 
Danielle Desnoyers's work lives on in 5-by-7 and 8-by-10 frames adorning living room walls, standing atop mantels and end tables, and lining entryways for all to see.
She knows there is power in these prints; they capture memories for people whose lives have been forever changed by difficult ones. In 2020, Desnoyers, SOC/BA '08, launched Retake, a nonprofit that partners with relief, resettlement, and other organizations to provide free professional photos to refugees, immigrants, and survivors of natural disasters who have either lost them, left them behind, or come to a new country with few or none.
The one-woman, Wilmington, North Carolina–based organization is as low-maintenance as it is high-impact. The irony of taking pictures that will live on for generations is that each shoot takes Desnoyers 20 minutes—or less. All she needs is her Nikon D7100, a client's (momentary) attention, and if she's lucky, decent weather.
"I always thought that the fact that I didn't do studio photography was a hindrance, but being a natural light photographer gives me confidence that I can handle any situation," says Desnoyers, who photographed 35 families in Retake's first year alone. "I stay outdoors not only because it's safer [amid COVID] and easier, but because I can work with any element. And no matter where we are, whether it's an apartment complex where numerous families are based or it's temporary housing, I can find a spot that will work."
On a cloudy day in Wilmington last March, she photographed Madelene, her daughter, Deviline, and niece, Scolastica—American is using just their first names for security reasons—in a garden adjacent to a local church, set against a wooded backdrop. Mother Nature cooperated, and the tree line provided a neutral background for Madelene's vibrant red and white head wrap and dress adorned with magenta butterflies.
The three women have been in North Carolina since 2016, and in search of a place like it for far longer. The family left their native Burundi in 1993 at the outset of the nation's 12-year civil war, fleeing to nearby Tanzania, where more than 150,000 Burundian refugees still live. A vetting and resettlement process that began in 1996 dragged on for nearly two decades. Deviline and Scolastica consider Tanzania home, as they have no memories of Burundi.
The Tanzanian government "did what they could to take care of us. They helped with food, clothes, school, and housing," Madalene says through an interpreter, but life in the refugee camp was difficult. "We had to wait in long lines to receive our monthly portion of food and it was not very much. If we wanted to leave the camp to have a little fun, we had to ask for permission and it was also not safe. We could not work, so it was difficult to get money to purchase anything." 
Since their move, several aspects of life in the US have proven difficult, including the language barrier and a broader understanding of how life works here that would allow them more independence. The women are also without Madalene's oldest daughter, Nadine, her husband, and their five children, with whom they don't know when or if they will be reunited. One of their great comforts in Wilmington—a local resettlement office—has since been shuttered.
They learned of Retake through their "volunteer family," an employee of the resettlement office who has remained a friend and lifeline. Madelene, Deviline, and Scolastica relished the chance to dress up for picture day, and to strike a few poses for Desnoyers—a mix of smiles and stoicism.
Before training her lens on clients, most of them in North Carolina, Desnoyers lends her ear, learning about each family's journey to a new country. As she stages her subjects outside, Desnoyers ticks a mental checklist, ensuring each combination of children and adults is accounted for. After sending the edited digital files to Mpix, the photo printing service, she places the prints in frames (both donated and purchased), and hand-delivers the new keepsakes if she can. (Desnoyers provides digital copies over Facebook, WhatsApp, or a flash drive if a family has computer access.) Tears of joy and broad smiles are all the payment she needs.
After AU, Desnoyers freelanced in Egypt and Western Europe, then moved back to the US to work in nonprofits before heading to Asia with camera in hand in in 2018. For years she had been pondering how to combine her passions—photography and nonprofit work—but a few moments solidified her vision. A month into an assignment in India's Assam province for Homes of Hope, a nonprofit that provides safe housing for orphaned and abandoned girls, she walked into a crowded mud hut and noticed a single picture on the wall. Passed down through generations, it was the only photo that had ever been taken of a family member. 
 "You know when someone asks, 'What would you grab if your house caught on fire?' Everyone says family photos. While it's easy in the digital age to take a selfie on a phone, not everyone can have professional photos taken and not everybody can take their photos with them," says Desnoyers, who returned from Vietnam at the outset of the pandemic to launch Retake. What is lost for many refugees is often more than just photos—it's the familial and cultural ties they represent. "And they'll never get that back."
Photos fade over time with exposure to sunlight. Their corners curl and yellow and their frames crack. But there's a permanence to them. They force us to reflect on the passage of time, showing us when we were younger and skinnier, or with a loved one that we wish we could pluck from the frame and wrap in a bear hug. They collect dust—but more importantly, they accumulate in number as we collect new memories.
Desnoyers initially thought Retake would recreate moments like weddings and family gatherings from lost photos, but "we've completely drifted from that. Whoever is here in the moment, we'll take photos of them together to start fresh. It's about them rebuilding and starting over. I can't recreate what they've lost, but they'll have a new keepsake moving forward." 
When Madelene, Deviline, and Scolastica settled in North Carolina in 2016, they arrived with only a few family mementos—traditional African decor, a few clothes, and, yes, a modest collection of photos. The images include Madelene at her christening as a young girl, Scolastica in her mother's arms not long before she was killed, and a few with Nadine and family just before the trio left Tanzania for the US.
Today, those photos rest atop a mantel in their Wilmington apartment—along with a few new additions. Wooden and metallic frames envelop pictures of each of the three women alone and together, of the two cousins beaming at the camera, and of Deviline and her mother smiling ear to ear as they play with Deviline's patterned dress.
"These photos, especially next to the photos we brought from Tanzania, show that family can grow no matter where you are," Madelene says. "The pictures represent our current life, and we have the comfort of knowing we will have these pictures no matter where life leads us."
Life has led them—but not everyone they love—on a 20-year journey to North Carolina. It's a place that, after six years, still can feel far from comfortable, but together they are home.