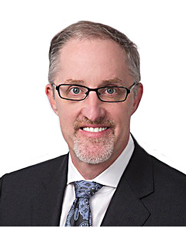 A robocall is a phone call that uses some type of computerized autodialer to deliver a recorded message.
Telemarketing caught on in the '60s and '70s, but in the mid-'80s, Virginia telecom analyst Douglas Samuelson created predictive dialing, or automated speed-dialing, which led to what we now know as robocalls.
Federal law, such as the Telephone Consumer Protection Act (TCPA), doesn't prohibit all robocalls—the word actually doesn't appear in the statute. But it does regulate certain calls made using automatic telephone dialing or pre-recorded messages if a consumer has not consented. When a consumer consents (for example, with a cable company service agreement), they can receive that call. There are other types of calls that, while sometimes unwelcome, do not require consumer consent: political robocalls, debt collection, surveys, and charity calls. And there are a whole bunch that we welcome, like reminders from the doctor's office and notifications about school closings.
It's tricky to estimate the total number of robocalls, as it can be challenging to distinguish between legal and illegal calls. To that point, the Federal Communications Commission (FCC) in February released a report cautioning against the release of data related to robocalls without detailed analysis. But in any given month, it's likely that there are billions of robocalls made that are legal and billions that are illegal.
Both the FCC and Federal Trade Commission (FTC) can pursue civil enforcement under the TCPA and other laws. The FCC last year imposed a $120 million fine against Floridian Adrian Abramovich, who allegedly made 96 million illegal robocalls advertising vacation packages. The Department of Justice can prosecute illegal callers using criminal statutes, often wire fraud laws. Last year, they indicted and sentenced 24 individuals who were involved with a scam in which callers impersonated IRS agents.
Cracking down on illegal robocalls is probably one of the most bipartisan issues today. Look no further than the Telephone Robocall Abuse Criminal Enforcement and Deterrence (TRACED) Act, which passed out of the full Senate, 97–1, in late May.
Phone companies, many of which now offer tools for caller ID authentication, are also doing more to address the issue. A group run out of USTelecom called the Industry Traceback Group, which includes 26 voice providers, works with law enforcement to try to trace illegal robocalls back to their point of origin. And between October 2016 and March 2018, the number of robocall mitigation smartphone apps available to consumers increased from 85 to 550.
The Do Not Call Registry, operated by the FTC, came about in 2003. If a consumer is on that list, legitimate telemarketers are prohibited by law from calling that person absent consent. A lot of people get frustrated because they're on the list and still receive unwanted calls, but without the Do Not Call Registry, consumers would be getting even more robocalls. The problem is that criminals don't follow the law.
A big piece of the puzzle is awareness. The FCC and FTC both have great information on possible scams, and I always encourage consumers to read up on the issue.