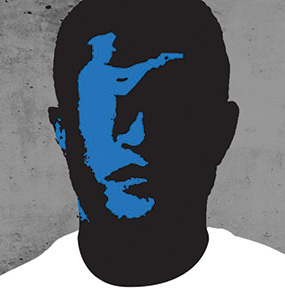 Michael Brown. Erik Garner. Walter Scott. Tamir Rice. Freddie Gray.
Tragically, their names are far more known in death than they were in life.  
It is from them and those like them—unarmed black men killed by police—that Angela Davis drew inspiration for her latest book project, Policing the Black Man: Arrest, Prosecution, and Imprisonment.
"There's no issue I care about more than the unfair treatment of black and brown people in our criminal justice system," the Washington College of Law professor says. "The [book] goes further than discussing the killings. It also explores the unfair, unjust treatment of black men and boys at every step of the process from arrest through sentencing."
Policing the Black Man is a collection of essays Davis edited. Contributors include Bryan Stevenson, executive director of the Equal Justice Initiative; Sherrilyn Ifill, president and director-counsel of the NAACP Legal Defense Fund; and Davis herself. Issues examined by the scholars and leading thinkers she assembled include:
the historical roots of racism in the criminal justice system
the power and discretion of police and prosecutors
the role of implicit bias
the disproportionate imprisonment of black men, and the collateral consequences of mass incarceration.
"When we say policing, we don't mean it in the narrow sense of just police officers arresting people," Davis says. "The term is used in the broader sense, as in the many ways in which black men are policed by the criminal justice system at every step of the process."
In publicizing the book, which has received rave reviews from the likes of author Toni Morrison and the Chicago Review of Books, Davis frequently was asked why she focused exclusively on black men and boys, a question she addresses in the book's introduction.
"There are a lot of people who say, Aren't there other people in the criminal justice system who are treated poorly and discriminated against?" she says. "Yes, of course there are. Latinos, Latinas, black women, other people of color, members of the LBGT community are all treated worse than their similarly situated white counterparts, no question about it. But the experience of the black man is unique because of the sheer numbers. Black men are treated worse than any other demographic. They're more likely to be stopped and arrested than similarly situated white people. They're more likely to be killed or injured by police than others. And it goes on and on."
According to the Center for American Progress, 1 in 3 black males will go to prison at some point during their lifetimes, compared to 1 in 6 Latino males and 1 in 17 white males.
Contributors like Tracey Meares, the Walton Hale Hamilton Professor of Law at Yale University, who President Obama appointed to serve on his Task Force on 21st Century Policing; and Marc Mauer, executive director of The Sentencing Project, offer ideas for reforms, as does Davis in her chapter on prosecution.
But there's no single reform that will instantly fix the criminal justice system, Davis says. Policing the Black Man offers a blueprint on how we can start.