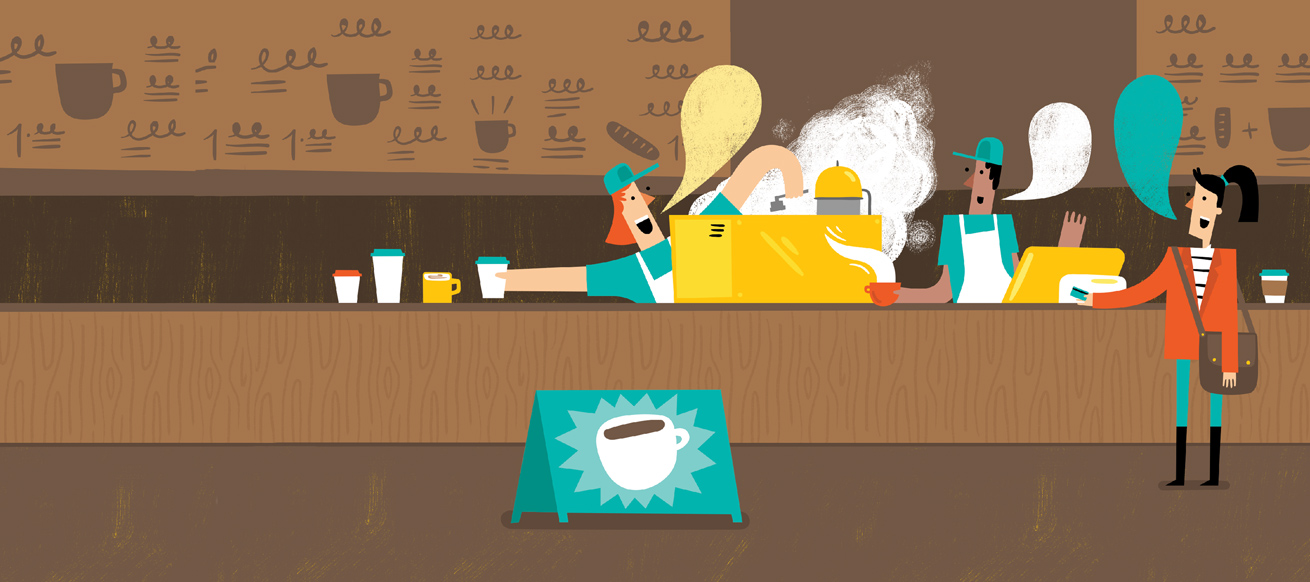 In honor of the first Earth Day celebration in 1970, the Container Corporation of America challenged design students across the country to craft a logo to use on recycled paper. Gary Anderson, a senior at the University of Southern California, submitted the winning entry: three green arrows that curve and bend back upon themselves to form a continuous loop.
Check the bottom or side of a pill bottle, cardboard box, or plastic cup, and there it is—Anderson's triangular reminder to think twice about sending recyclable goods to the landfill. Coupled with "reduce, reuse, recycle," the alliterative phrase that also emerged in the '70s, the symbol can lull us into a false sense of security: If we follow through on our good intentions, we believe we can create a closed loop of waste and new materials. 
And while 76 percent of Americans live in communities that encourage recycling, according to a 2016 survey from the Pew Research Center, the curbside blue bins that line streets from Pittsburgh to Phoenix aren't props for a David Copperfield disappearing act that—poof!—reduces our waste into nothingness. 
Instead, the bins, themselves made from recycled plastic, are the first link in a complicated chain bound by personal decisions, location, and commodities markets. 
"People definitely want to do the right thing, it's just explaining to them how to do the right thing," says Stefan Roha, CAS/BA '11, program analyst for the District of Columbia's Office of Waste Diversion. "A common misconception is what happens when you put things in the recycling bin. People think it's a magical bin where items disappear, but it's not."
---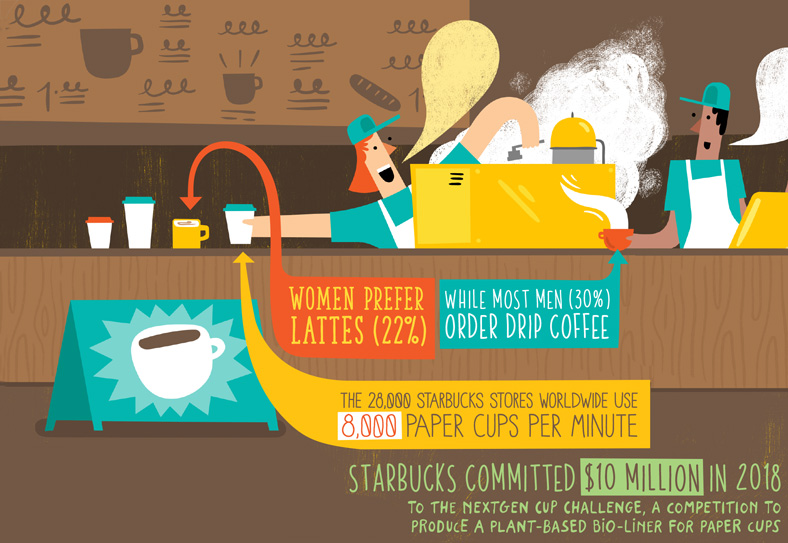 Unfortunately, the international recycling market does not operate on benevolence, but rather the by-the-ton price of materials. 
"If [processors] can't make money, there's really no mechanism for [recycling] to happen," says Tyler Orton, Kogod/MS '19, AU Zero Waste manager. "Once it leaves the processor, it's a commodity. It no longer has this sentiment attached to it."
One sentiment—worry—has been widespread since early 2018, when China began refusing to import several types of plastic and paper. The ban—along with tighter restrictions on materials that are still accepted—was implemented as an antipollution effort in China, which, according to the New York Times, had previously processed 50 percent of the world's waste paper, metals, and plastic. 
A sudden shift in the global flow of recyclables has left many cities in a bind. Without contracts in place with other domestic or foreign plants, many municipalities now either accumulate materials, allow recyclables to head to the landfill, or encourage residents not to place in bins items like yogurt cups, which materials recovery facilities (MRFs) have trouble offloading. In Boise, Idaho, for example, residents can no longer recycle plastic water bottles and clamshell containers, but they can place some hard-to-recycle plastics in orange bags to be sent to Salt Lake City and turned into diesel. Last April, Eugene, Oregon, limited the curbside recycling of plastic items to transparent bottles and milk jugs.
In January 2018, DC Mayor Muriel Bowser, SPA/MPP '00, established a list of recyclables and compostables that actually expanded the scope of accepted items. It now includes pizza boxes and paper and plastic plates and cups. 
"To create that list of recyclables, we surveyed MRFs to get a sense of items they would and wouldn't accept," Roha says. "Each city has to decide what it is capable of recycling. You're making a commodity that is sold, and MRFs make a bale that they sell. Like any commodity, things can vary."
The list is "harmonized"—meaning it sets the same standard for households served by the DC Department of Public Works, as well as apartment buildings and businesses in the area. AU, which abides by the mayor's list, recently began managing its waste distribution, allowing for greater flexibility and peace of mind that the 200 to 300 tons of recyclables it collects each year are being processed responsibly. The university sells its cardboard directly to a broker, then hauls the rest of its recyclables to the Fort Totten Transfer Station inside city limits before they're shipped to a waste management facility in Maryland. After that, the point-by-point whereabouts of the materials become more opaque.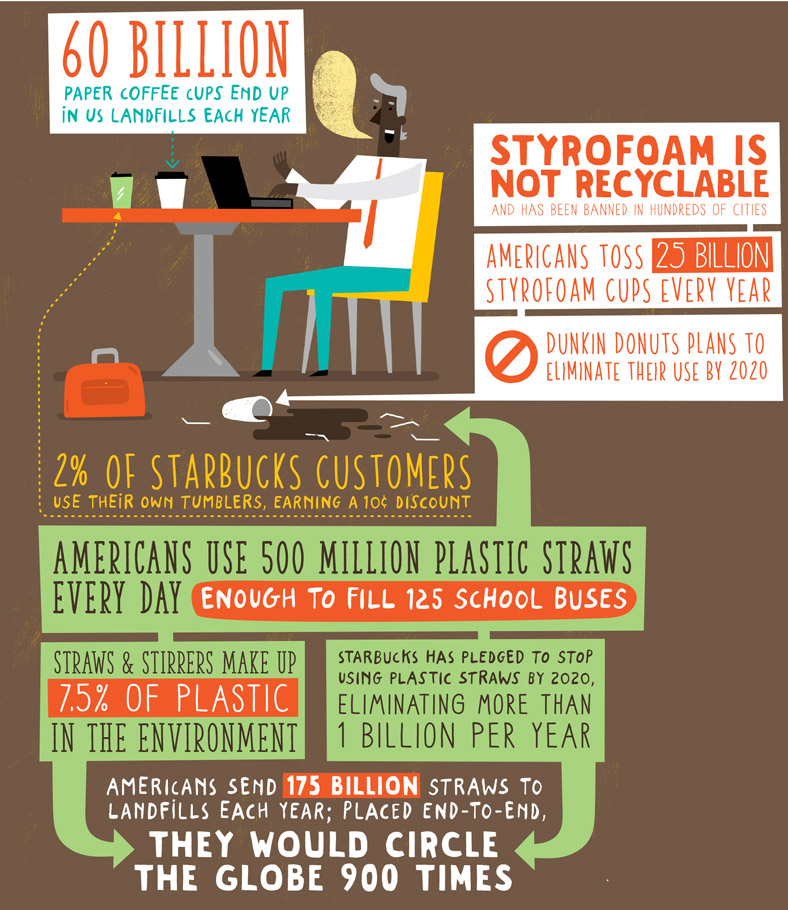 A city or waste company's ability to find—or not find—an acceptable market for its recyclable goods leads to some truly complicated regional differences. 
Consider well-meaning citizens looking to recycle green Heineken bottles in their curbside blue bins: In DC, they can place glass with other recyclables; in Salt Lake City, they must request a bin specifically for glass; in Little Rock, Arkansas, curbside glass recycling will no longer be available starting April 1 due to a weak market and glass's potential to contaminate other recyclables; and in Houston, glass recycling just returned after a two-year hiatus. 
In the absence of curbside recycling service for beer bottles and other items, cities sometimes provide drop-off locations for processing. If not, private recycling firms might be the only viable option. 
College of Arts and Sciences alumnus Mark Austin founded We CAN Recycle, a Houston-based company, in 2008. Even as the plastics market has plummeted, his most sustained success has come from recycling glass, which in Texas has several avenues for reuse. Houston is home to one of the largest Anheuser-Busch breweries in the United States, which requires a steady stream of glass for bottles, but the glass Austin collects can also be used locally in the sandblasting process or shipped to Waco to make fiberglass insulation or roof tiling. 
Austin's pitch to customers is easy—and one rooted in a different kind of green. 
"I'm competitive with the trash companies. For the same cost as throwing this stuff in a landfill, we can put it back in production and keep all those jobs and materials in Texas," Austin says. "Most business owners want to do the right thing, but only if it makes financial sense."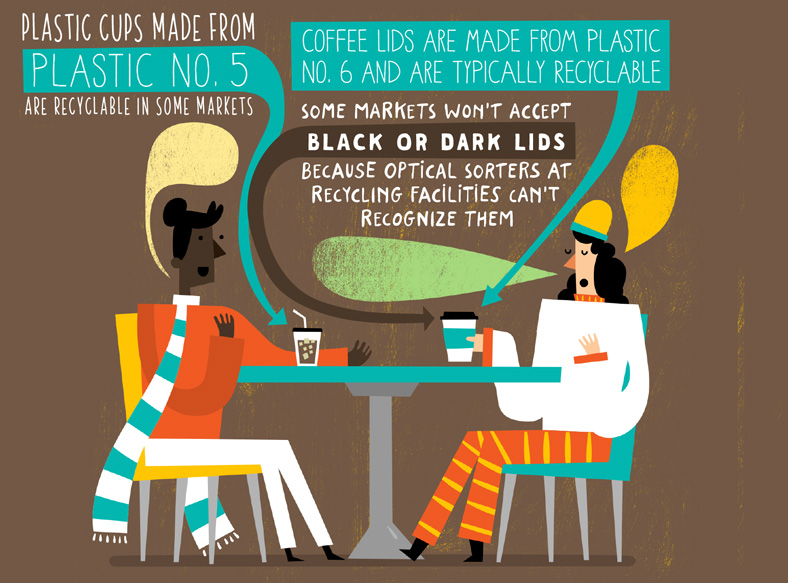 Even without market complications, a well-intentioned mistake can throw a wrench—or, worse, a plastic fork—in the recycling process. 
Waste Management, the largest residential recycler in North America, estimates that one in four items placed in the recycling bin does not belong there. 
Contaminants can make the sorting of materials more difficult—and expensive. And hard-to-remove liquids that have seeped into paper or cardboard (think: grease-soaked pizza box) can ruin entire batches. 
A bugaboo for many cities, including DC, is the plastic bag. An item that might seem recyclable is a "tangler" that can jam up a sorting facility's machinery. Lithium batteries, which pose a fire risk, are also a concern.
Lisa Toy, CAS/MS '13, sustainability coordinator for the School District of Palm Beach County, Florida, which is one of the largest in the country with 193,000 students, says styrofoam lunch trays are especially problematic. Although they're stamped with Anderson's iconic symbol and are resuable, they're not actually recyclable. 
AU sustainability manager Hannah Debelius says her office has given out hundreds of reusable straws and utensils to try to reduce the number being placed in campus recycling bins. 
Ambivalence sometimes yields contaminants, but ambitious recycling also plays a pesky role. Education serves to combat both. 
DC, for example, sent out a mailer to households serviced by the Department of Public Works, asking that plastic bags not be placed in recycling.
"[We know] it's not a one-time message," Roha says. "It's something we have to do forever."
The city also has information on its website about recycling batteries through its e-waste program; dropping off plastic bags at more than two dozen grocery stores, where they can be reused; and donating or repairing textiles instead of placing them curbside. 
The AU community is environmentally conscious—and hungry to learn about best practices in waste management, Debelius says. The Office of Sustainability's efforts are hard to miss. Trash, recycling, and compost bins display pictures clearly indicating which items belong, and volunteers stand near receptacles during Welcome Week festivities to help new students sort their waste. 
"We're not going to be perfect," she says, "but we can get the message across."
Toy's school district recently partnered with an outside organization to facilitate the recycling curriculum for its 110 elementary schools. The programming helps youngsters develop good habits they'll carry with them into middle and high school and beyond.  
The lessons—including what a landfill is and looks like, and which items belong in which bins—are designed to be as easy as possible, but elementary school students are more perceptive than we think.
"They understand the concept of away and that there really is no away," Toy says. 
The sooner the blue bin fades from magic to plastic, the better.