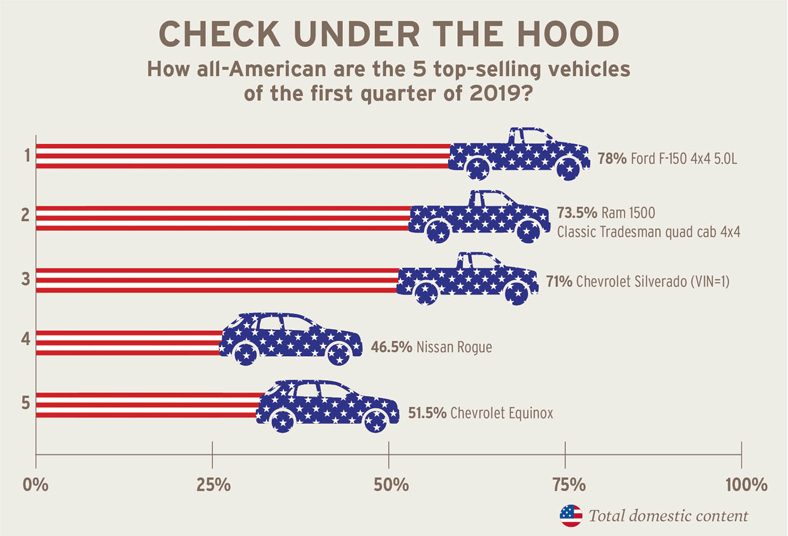 A General Motors vehicle has always raced to the top of the Kogod Made in America Auto Index. This year, not one but two GM cars—Chevy's Corvette and Volt—zoomed to number one, with 84 percent total domestic content (TDC). Versions of the Jeep Wrangler and the Lincoln Continental, the Cadillac ATS and CTS, and the Chevy Camaro (automatic transmission) round out the top five. 
The index—a searchable database of more than 500 models, from Aston Martin to Volvo—was created in 2013 by international business professor Frank DuBois to help consumers determine the DNA of their vehicles. "In many cases a product that you might think is American may in fact be something else," he says. "The same holds true in the case of foreign products in the US." 
For example, a BMW SUV assembled in South Carolina boasts less domestic content (35 percent) than a Chevy Blazer assembled in Mexico (54 percent).
Ratings are based on data required by the American Automotive Labeling Act and collected during on-site dealership visits, along with such factors as profit margin, labor, capital and other expenses, major component sourcing, and the location of research and development activities.
"I want to start a conversation about what it means to buy an American product [and] shed some light on what is behind a label," DuBois says.