Class Notables
Class Notables: Ian Oliver, SIS/BA '98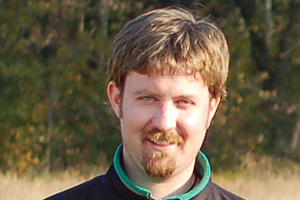 Ian Oliver lets his feet do the talking.
As a consultant for the Academy of Educational Development (AED) and other nonprofit organizations, Oliver uses his passion for the world's most popular sport as a way to educate children about one of the world's worst scourges.
The SIS graduate travels frequently from his home in Washington, D.C., to Africa, where he runs programs that use soccer to create an atmosphere in which young people can learn the realities of HIV/AIDS.
"Through soccer we infuse messages about HIV prevention, life skills, leading healthy lifestyles," he says. "We take the program to them rather than sticking them in a classroom doing something didactic."
Oliver's strongest foothold on the continent is in Ethiopia, where the program has been instituted in 3,000 schools. By 2011, he and AED hope to reach 1 million children in the country. The work is vital: according to the United Nations Program on HIV/AIDS, sub-Saharan Africa is the world's most affected region, with 22.5 million people living with the virus. More than three-quarters of all AIDS-related deaths worldwide in 2007 occurred in the region.
Education represents the best hope for fighting the epidemic.
"All over Africa there's lots of myths about HIV," Oliver, 32, says. "We play a game called Fact-Nonsense in which kids are trying to answer whether things are fact or nonsense. Then there are more active games like Risk Field, where you put up cones and dribble soccer balls through them. The cones represent risks in life. HIV, unintended pregnancies, STDs. You try and get the kids to go through without touching the cones, but when they do there are consequences, they have to do push-ups and it slows their team down. There are a whole series of 20-something games."
The program is part of the school physical education curriculum throughout Ethiopia. It's also offered in a three-month format or compressed one-week version in refugee camps and villages in such countries as Namibia, South Africa, and Zambia.
Oliver grew up in Maine playing soccer, and he's never stopped. At AU he competed in intramurals and coached travel teams, which he continues to do today. Last June he took his under 17 girls select squad, D.C. Blast, to South Africa to teach the local girls soccer and provide his players with a stark, firsthand look at the impact of HIV.
"We went to Capetown and Port Elizabeth, which is one of the poorest areas in South Africa and has some of the highest rates of HIV infections in the world," he says. "It was an incredible trip. We did clinics that our girls ran, but we also did HIV programs where our girls participated. I was really, really impressed with our girls. If you put kids in a room by themselves and watch them work it out they can do some pretty incredible things. The one big takeaway for me was the South African girls were very shy on day one. By the end of the week those South African girls were holding themselves differently."
Oliver is now working to grow DC Soccer, a nonprofit organization he started to continue his efforts to marry education and soccer.
"It's satisfying because you're actually with your target audience," he says of the work in Africa. "The travel can get tough, but once you get there you realize why you do it. It's people. You're getting all this personal time with people and watching all your work impacting their lives. To watch how the game can have impact beyond the entertainment value is incredible. In African countries you bring a ball and you're a pied piper. It's an easy way to break the ice. It's like its own language.