SIS  Admissions & Info
SIS prepares international relations graduates for global service in government, nonprofits and business.
Certificate
AU's Schools & Colleges
RSS
News
December 6 Memorializing Mandela

University Professor James Mittelman explores the significance of Nelson Mandela.

December 4 Diving into Design Thinking

Students learned about "Design Thinking" during the Discover Design Thinking Workshop hosted by the Social Enterprise program at SIS.
More News
The SIS Minute Video Series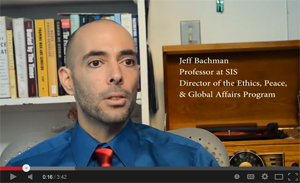 Watch The SIS Minute, a video series of faculty commentary on global news.
Events