International
Resources for Haiti Relief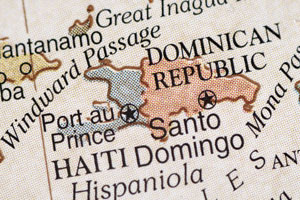 As widely reported, the Caribbean state of Haiti was hit by a 7.0-magnitude earthquake on Tuesday that struck an area 10 miles west of the capital of Port-au-Prince. An estimated 45,000-50,000 people were killed in the impoverished capital, and President Obama has pledged $100 million in aid to the relief effort.
At American University, the Office of Multicultural Affairs (OMA) and International Student Scholar Services (ISSS) have been reaching out to international students and Haitian-American students. In addition, a drive for donations is being organized and details will go out to the AU community soon. 
There are a number of students in the Kogod community who are connected to the Haitian community. If you – or another student – are in need of assistance, please contact OMA or ISSS, or visit the Kogod Advising Office.
Where You Can Find Information
Hotline
An emergency hotline has been set up for family and friends of travelers to Haiti. The medical and travel assistance company On Call International set up the national hotline at 800-576-5172. Alternatively, you may call collect at 603-328-1924. Callers should have as much information as possible at the time of call, including itineraries, hotel information or cell phone numbers.
Haiti Twitter Aggregator
View washingtonpost.com's Haiti Relief Twitter Aggregator, which tracks tweets related to Haiti in real-time.
How You Can Help
Donate to Relief Efforts in Haiti
Monetary donations are often the most effective way to help because they allow humanitarian organizations to purchase the exact type and quantity of items needed, often within the affected region itself. Here are some questions to consider when selecting a humanitarian organization to donate to, and answers to tax-deductibility questions.
UNICEF
United Nations Central Emergency Response Fund
The International Red Cross
Doctors Without Borders
Habitat for Humanity
Find links to more specific relief efforts in Haiti here.
Through Mobile Devices (information via The Washington Post) 
• Text the word "Yele" to 501501 to donate $5 on behalf of the Yele Haiti Foundation, founded by Haitian musician Wyclef Jean

• Text the word "Haiti" to 85944 to donate $5 on behalf of the Rescue Union Mission and MedCorp International 
• Text the word "Haiti" to 25383 to donate $5 on behalf of the Internal Rescue Committee  
• Text the word "Haiti" to 864833 to donate $5 to United Way Worldwide's disaster fund 
• Text the word "Haiti" to 90999 to donate $10 on behalf of the American Red Cross