Update: On July 26, 2022, American University announced a historic $15 million cumulative gift to the CAP. 
"Character forged through competition" is the foundation of American University Athletics. To help us compete as a university and as individuals, the Center for Athletic Performance—the CAP—will promote stronger minds in stronger bodies throughout the AU community. The state-of-the-art practice and training facility will not only propel our 15 teams and coaches to new levels of excellence, but will also help all AU Eagles achieve new levels of mind and body health and wellness. 
Taking a holistic approach to overall student well-being affects everything from emotional and social to academic and physical health. Thanks to the visionary giving of leading AU donors like Jack and Denise Cassell, and Alan and Amy Meltzer, the CAP will soon be a reality.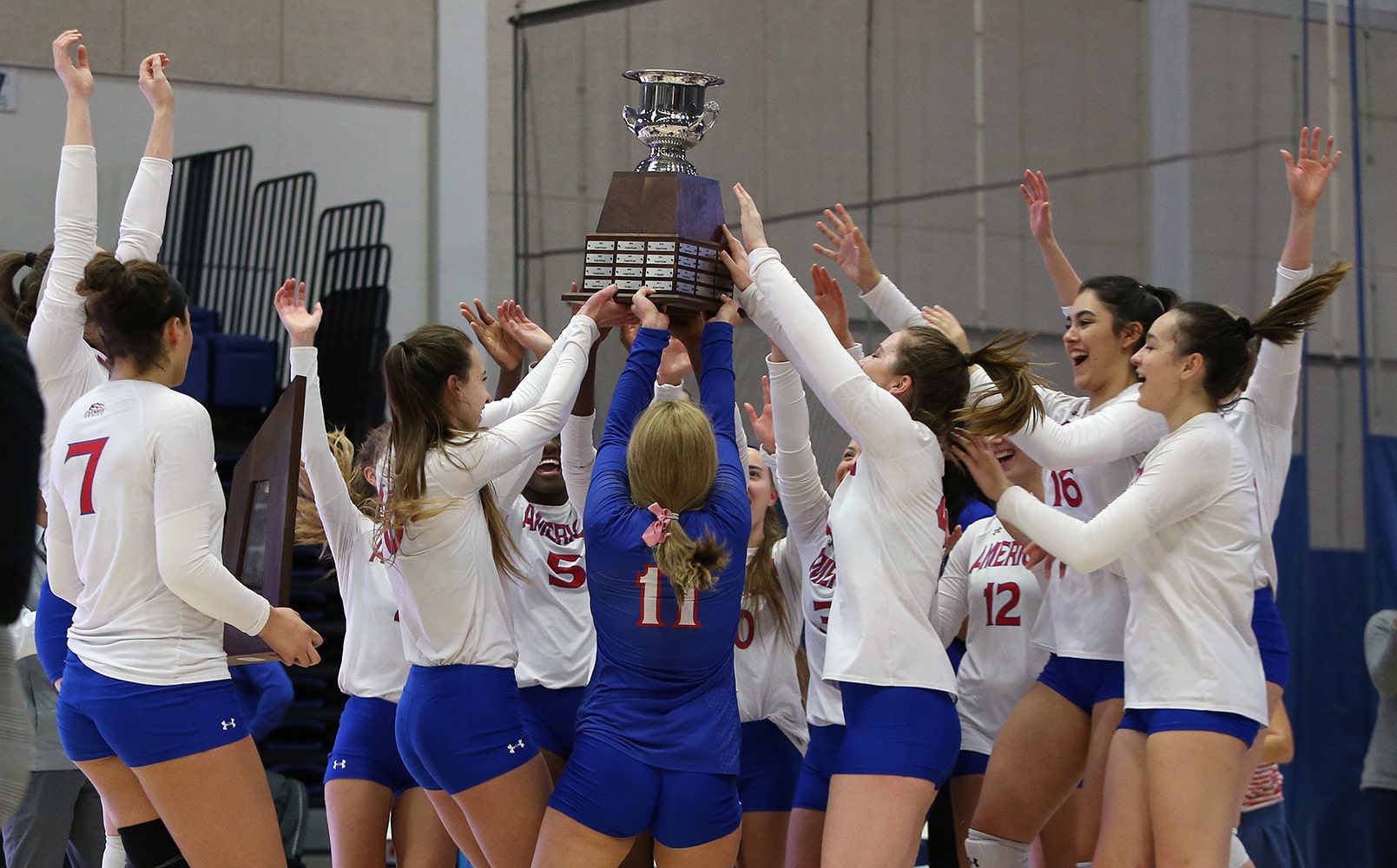 "The Center for Athletic Performance will be a catalyst for our future growth," said Billy Walker, AU's director of athletics and recreation. "It will impact the educational experience for our entire student body—whether one is an intramural, club sport, or intercollegiate athlete. Thanks to the tremendous gifts from the Cassell, Meltzer, and Bender families, as well as many others, we are on the verge of achieving this exciting step into our university's future."  
As the university's plans for construction move forward, community giving fuels progress. Former chairman and current member of the AU Board of Trustees, Jack Cassell, SOC/BA '77 and his wife stepped up with a $3 million gift. As the son of Stafford H. "Pop" Cassell, Sr., a 1936 graduate who coached basketball and football and served as athletic director and vice president, Jack knows firsthand the powerful, life-shaping role AU athletics can play for one family. He sees the CAP's realization as a way to give all students access to the highest quality of life.
Wrestling is the touchpoint for Alan Meltzer, who has served on the Board of Trustees since 2007. His experience as an AU wrestler shaped his understanding of the value of athletic competition and the community that sports can create. The $5 million gift from his family ensures the continued success of AU's wrestling program, while also providing a foundation of philanthropic support for all of AU Athletics. 
The Bender Foundation, Inc., a long-time AU supporter, added a $3 million gift to the CAP fund. "It is an honor to help welcome a new era at American University via the Center for Athletic Performance," said Julie Bender Silver on behalf of the Bender Foundation, Inc. "Whether on the court or off, we look forward to helping AU students reach new heights through this incredible resource."
Campaign Highlights
Center for Athletic Performance

$5 million

Alan Meltzer, CAS/BA '21, and Amy Meltzer

$3 million

Jack Cassell, SOC/BA '77, and Denise Cassell

$3 million

The Bender Foundation, Inc.
The role of athletics and recreation in student success can't be overstated. Sports and fitness create unique, accessible and critical opportunities for all students to achieve their goals. The CAP will create a place for that success to become bedrock, a setting where all AU students can thrive.