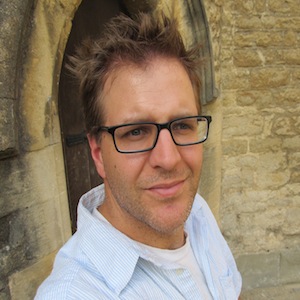 Justin Jacobs
Assistant Professor
Department of History
Justin Jacobs is a historian of modern China. His research concerns the legacy and inheritance of Chinese empire during the twentieth century. His first book manuscript, Empire Among Empires: Xinjiang and the Modern Chinese State, examines these themes against the backdrop of six decades of Han rule along the Muslim borderlands of northwestern China. He is currently working on a new book project, "Desert Sahibs: Aurel Stein and the Plunder of China" (http://dryhten.wordpress.com), which aims to reframe Western archaeological expeditions to China within a dual context of global and domestic Chinese history.

Degrees

PhD, University of California, San Diego
MA, University of Washington
BA, University of Washington
Loading ...

OFFICE

CAS - History
Battelle Tompkins - 153
On leave. Email for appointment.
FOR THE MEDIA

To request an interview for a
news story, call AU Communications
at 202-885-5950 or submit a request.
---
Teaching
Summer 2014

HIST-250 Empires & States in East Asia
Fall 2014

HIST-250 Empires & States in East Asia

HIST-296 Selected Topics:Non-Recurring: Cultural History of China
Scholarly, Creative & Professional Activities
Selected Publications
Honors, Awards, and Fellowships
Fulbright-Hays Doctoral Dissertation Research Abroad Fellowship
Jacob K. Javits Fellowship
Foreign Language and Area Studies Fellowship (Chinese, Uighur)
AU Expert
Area of Expertise: modern Chinese history, Xinjiang Province, minority governance in China

Additional Information: Justin Jacobs is interested in how the multiethnic peoples of China became incorporated into a Han-dominated state during the twentieth century. For his dissertation, he conducted a year of field research in China, Taiwan, and the mostly Muslim province of Xinjiang, supported by a Fulbright-Hays fellowship. He is the author of three peer-reviewed articles on modern Xinjiang, and has also written on Japanese war crimes trials in China during the early Mao years. He teaches courses on Chinese, Japanese, and Inner Asian history.


Media Relations
To request an interview please call AU Media Relations at 202-885-5950 or submit an interview request form.