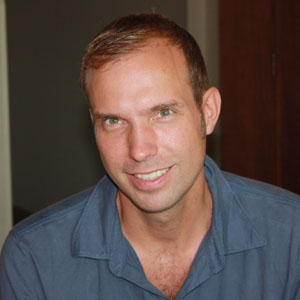 Daniel Kerr
Associate Professor
Department of History
Dan Kerr has recently published Derelict Paradise: Homelessness and Urban Development in Cleveland, Ohio where he seeks answers to the question, "Who benefits from homelessness?" The book takes the reader on a sweeping tour of Cleveland's history from the late nineteenth-century through the early twenty-first. Kerr is currently working on a manuscript addressing the research he conducted with the Cleveland Homeless Oral History Project where he has interviewed close to 200 homeless people and has facilitated dozens of workshops and meetings in the shelters and drop-in centers of Cleveland, Ohio. He addresses this work in detail in his article, "We Know What the Problem Is," in Oral History Review, Winter/Spring 2003. From 2005-2011, Kerr taught at James Madison University where he directed the Shenandoah Valley Oral History Project and researched and taught a class on the history of the poultry industry. Kerr specializes in the fields of environmental history, urban social history, community history, oral history, and public history. Kerr has made an active effort to make his research accessible and relevant to those who promote social justice in the community.

Degrees

MA and Ph.D. from Case Western Reserve University, BA from Carleton College
Loading ...

OFFICE

CAS - History
Battelle Tompkins - 151
FOR THE MEDIA

To request an interview for a
news story, call AU Communications
at 202-885-5950 or submit a request.
Teaching
Spring 2015

HNRS-196 Selected Topics:Non-Recurring: AU Scholars Research Lab
Fall 2015

HIST-215 Soc Forces Shaped Amer

HIST-468 Topics in Public History: Introduction to Public History

IDIS-196 Selected Topics:Non-Recurring: AU Scholars Research Lab
AU Expert
Area of Expertise: History of urban inequality, boosterism, development, gentrification, low wage labor, and homelessness.  He has also done extensive research on the history of the poultry industry in the twentieth century.

Additional Information: Dan Kerr has recently published Derelict Paradise: Homelessness and Urban Development in Cleveland, Ohio where he seeks answers to the question, "Who benefits from homelessness?" The book takes the reader on a sweeping tour of Cleveland's history from the late nineteenth-century through the early twenty-first. Kerr is currently working on a manuscript addressing the research he conducted with the Cleveland Homeless Oral History Project where he has interviewed close to 200 homeless people and has facilitated dozens of workshops and meetings in the shelters and drop-in centers of Cleveland. He addresses this work in detail in his article, "We Know What the Problem Is," Oral History Review, Winter/Spring 2003.

From 2005-2011, Kerr taught at James Madison University where he directed the Shenandoah Valley Oral History Project and researched and taught a class on the history of the poultry industry.

Kerr specializes in the fields of environmental history, urban social history, community history, oral history, and public history. Kerr has made an active effort to make his research accessible and relevant to those who promote social justice in the community.
 
Media Relations
To request an interview please call AU Media Relations at 202-885-5950 or submit an interview request form.