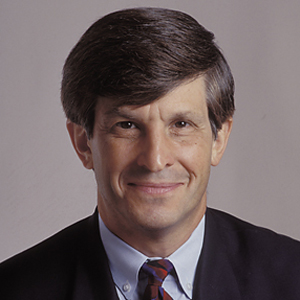 Allan Lichtman
Distinguished Professor
Department of History
Additional Positions at AU

Faculty Affiliate, Department of Justice, Law & Criminology

Allan J. Lichtman received his PhD from Harvard University in 1973 with a specialty in modern American history and quantitative methods. He became an Assistant Professor of History at American University in 1973 and a Full Professor in 1980. He was the recipient of the Scholar/Teacher of the year award for 1992-93. He has published seven books and several hundred popular and scholarly articles. He has lectured in the US and internationally and provided commentary for major US and foreign networks and leading newspapers and magazines across the world. He has been an expert witness in more than 75 civil and voting rights cases. His book, White Protestant Nation: The Rise of the American Conservative Movement was a finalist for the National Book Critics Circle Award in nonfiction. His prediction system, the Keys to the White House, has correctly predicted the outcomes of all US presidential elections since 1984.

Degrees

PhD, Harvard University
BA, Brandeis University
Loading ...

OFFICE

CAS - History
Battelle Tompkins - 147
Monday & Thursday 4:00 pm - 5:00 pm
FOR THE MEDIA

To request an interview for a
news story, call AU Communications
at 202-885-5950 or submit a request.
---
Teaching
Fall 2014

HIST-449 Topics in U.S. History: Modern Presidency: FDR-Obama

HNRS-300 Honors Collqm in Arts & Hum: American Conservatism
Spring 2015

HIST-728 Col in US Hist II: since 1865
AU Expert
Area of Expertise: Civil rights and liberties; history of women's suffrage, campaigns, and the presidency; election prediction; presidential and congressional campaigns; voting behavior; public opinion; party conventions; politics; American political history and analysis; first ladies

Additional Information: Allan J. Lichtman, professor of history in the College of Arts and Sciences, is a leading expert on presidential and congressional campaigns, voting behavior, public opinion, political history, and civil rights. In 2009, his book White Protestant Nation (Atlantic Monthly Press, 2008) was one of five finalists nominated in the nonfiction category for the National Book Critics Circle Award. Lichtman is well known for his "13 Keys" system, which enables him to predict the outcome of the popular vote solely on historical factors and not the use of candidate-preference polls, tactics, or campaign events. He used this system to predict Barack Obama's win in 2008, George W. Bush's reelection in 2004, Al Gore's popular vote victory in 2000, Bill Clinton's win in 1996, George H. W. Bush's defeat in 1992, and the outcome of the 1988 presidential election when Michael Dukakis was well ahead in the polls. Lichtman's "13 Keys," featured in his renowned book Keys to the White House, have been highlighted in dozens of articles throughout the world and are a resource for aspiring politicians. He regularly comments on politics and public affairs for many U.S. networks and numerous foreign broadcasting companies. Lichtman is also a noted civil rights authority, often serving as an expert witness in civil rights cases across the country. He has written numerous op-eds for the New York Times, Christian Science Monitor, Washington Post, and other major newspapers.
 
Media Relations
To request an interview please call AU Media Relations at 202-885-5950 or submit an interview request form.