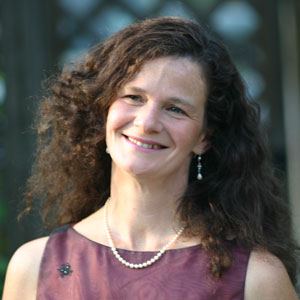 Marianne Noble
Associate Professor
Department of Literature
Professor Noble's teaching and research interests include American literature, culture studies, and gender studies, with a particular emphasis on the construction of sexuality in nineteenth-century American women's literature. She is the author of The Masochistic Pleasures of Sentimental Literature (Princeton UP 2000), which won a Choice Outstanding Book Award. She has recently published articles on gothic and sentimental literature and is currently working on a book entitled Sympathy and the Quest for Genuine Human Contact in American Romanticism.

Degrees

PhD, Columbia University
Loading ...

OFFICE

CAS - Literature
Battelle Tompkins - 214
FOR THE MEDIA

To request an interview for a
news story, call AU Communications
at 202-885-5950 or submit a request.
---
Teaching
Spring 2015

LIT-121 Rethinking Literature: Intimacy in American Lit

LIT-211 Survey of American Lit II

LIT-480 Senior Project in Literature
Fall 2015

LIT-210 Survey of American Lit I
AU Expert
Area of Expertise: Nineteenth-century American literature; sexuality studies; women's studies; authors: Twain, Stowe, Dickinson, Warner, Whitman; sentimental and Gothic literature; fluency in French

Additional Information: Marianne Noble's teaching and research interests include American literature, culture studies, and gender studies, with a particular emphasis on the construction of sexuality in nineteenth-century American women's literature. She is the author of The Masochistic Pleasures of Sentimental Literature (Princeton University Press, 2000), which won a Choice Outstanding Book Award. She has recently published articles on Gothic and sentimental literature, Harriet Beecher Stowe, and Frederick Douglass and is currently working on a book titled Sympathy and the Quest for Genuine Human Contact in American Romanticism.

Media Relations
To request an interview please call AU Media Relations at 202-885-5950 or submit an interview request form.