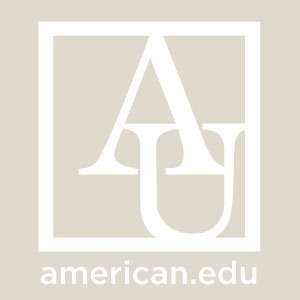 Todd Baldwin
Adjunct Instructor
Department of Performing Arts
Todd Baldwin has served with The U.S. Army Band "Pershing's Own" since 1984 and currently holds the positions of Trombone Section Leader with the Ceremonial Band and Producer for the Herald Trumpets. Baldwin's military career has engaged him in performances at the White House, in concert with the Los Angeles Philharmonic, Boston Symphony Orchestra, and National Symphony and across the country for events of national significance.

As a freelance musician, Baldwin has performed with the Washington Opera, Washington Ballet, Richmond Symphony and the National Gallery Orchestra. He has recorded with the Capitol Bones, Mark Taylor Big Band, Washington Winds and for episodes of "America's Most Wanted", "West Wing" and several National Geographic documentaries. He lives in Bethesda, Maryland with his wife and three children.
Loading ...

FOR THE MEDIA

To request an interview for a
news story, call AU Communications
at 202-885-5950 or submit a request.
Teaching
Fall 2015

MUS-021 Private Instrument Study: Trombone

MUS-022 Private Instrument Study: Trombone

MUS-121 Private Instrument/Vocal Study: Trombone

MUS-122 Private Instrument/Vocal Study: Trombone

MUS-334 Private Instrument/Vocal Study: Junior Recital, Trombone

MUS-434 Private Instrument/Vocal Study: Senior Recital, Trombone

MUS-791 Private Instrument/Vocal Study: Trombone

MUS-792 Private Instrument/Vocal Study: Trombone
Spring 2016

MUS-021 Private Instrument Study: Trombone

MUS-022 Private Instrument Study: Trombone

MUS-121 Private Instrument/Vocal Study: Trombone

MUS-122 Private Instrument/Vocal Study: Trombone

MUS-334 Private Instrument/Vocal Study: Junior Recital, Trombone

MUS-434 Private Instrument/Vocal Study: Senior Recital, Trombone

MUS-791 Private Instrument/Vocal Study: Trombone

MUS-792 Private Instrument/Vocal Study: Trombone