Research
Study: Bad Bank Loans Increase 149 Percent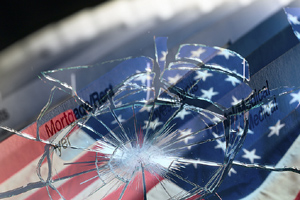 The effects of the real estate-centered recession caused bad loans to grow by 149 percent last year, according analysis of reports from the Federal Deposit Insurance Corp. (FDIC).

The analysis is a part of BankTracker, a first-of-its-kind project by American University's Investigative Reporting Workshop and msnbc.com. BankTracker is the first project developed and launched by the Workshop since it was established as a center of AU's School of Communication in June 2008.

"This project sheds light on just how dangerous conditions have become in many banks across the nation," said Wendell Cochran, senior editor of the Workshop. "I hope people will be armed with the information they need to question what is really going on with the banks they use and better grasp the complex policy debates going on in Washington."  

"We're thrilled to be working with the journalists at the Investigative Reporting Workshop," said Bill Dedman, the msnbc.com investigative reporter who wrote and published several stories about BankTracker on msnbc.com. "As one of the few news organizations that has increased its commitment to original investigative reporting, msnbc.com is also pleased to work with partners who understand the obligation to dig for facts in the public interest."

BankTracker findings also include:

- One hundred and sixty-three banks ended 2008 with more bad loans than funds they have set aside to cover loan losses—up from just 23 at the end of 2007.

- The amount of nonperforming loans and foreclosed properties on bank books more than doubled, from $123 billion at the end of 2007 to more than $261 billion on Dec. 31, 2008.

- Bank profits fell from $100 billion in 2007 to $16 billion in 2008. The FDIC reported that banks, as group, lost money in the fourth quarter of 2008—something that last happened in 1990. This was mostly attributed to banks writing off more bad loans.