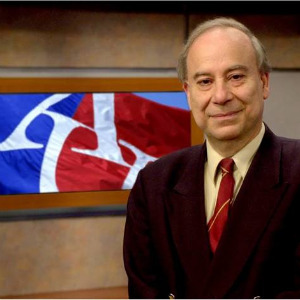 Akbar Ahmed
Professor
School of International Service
Additional Positions at AU

Ibn Khaldun Chair of Islamic Studies

Ambassador Akbar Ahmed is the Ibn Khaldun Chair of Islamic Studies at American University in Washington, D.C. and Nonresident Senior Fellow at the Brookings Institution. He is a Visiting Professor and was First Distinguished Chair of Middle East & Islamic Studies at the U.S. Naval Academy in Annapolis, MD. He has taught at Princeton, Harvard, and Cambridge Universities and has been called "the world's leading authority on contemporary Islam" by the BBC. Regularly interviewed by CNN, NPR, BBC, and Al-Jazeera, he has appeared several times on "Oprah," and has also been a guest of "The Daily Show" and Nickelodeon. For the fall term 2012, Ambassador Ahmed was the Diane Middlebrook and Carl Djerassi Visiting Professor at Cambridge University and Visiting Fellow of Jesus College.


Ahmed was the Pakistan High Commissioner (Ambassador) to the UK and Ireland. He is the author of over a dozen award-winning books, including Discovering Islam, which was the basis of a six-part BBC TV series called "Living Islam"; the critically acclaimed Journey into Islam: The Crisis of Globalization; Suspended Somewhere Between, a book of verse; and Journey into America: The Challenge of Islam, which culminated in the full length documentary "Journey into America" and won the American Book Award for 2011. Two of his books were re-published in 2011 as part of the Routledge Revivals—"restoring to print books by some of the most influential academic scholars of the last 120 years." Ahmed has recently completed The Thistle and the Drone: How America's War on Terror became a Global War on Tribal Islam, to be published by Brookings Institution Press in February 2013.

Degrees

PhD, University of London; MA/Diploma in Education, Cambridge University; BSS (Honors), Birmingham University

Favorite Spot on Campus:

Mary Graydon Center


Book Currently Reading:

A Passage to India, by E.M. Forster


Languages Spoken:

Urdu, French, English
Loading ...

OFFICE

SIS-School of Intl Service
SIS - 200G
Please contact Patrick Burnett at 202-885-1641 or patrickb@american.edu for office hours, to request recommendations, or to set up an interview or meeting.
FOR THE MEDIA

To request an interview for a
news story, call AU Communications
at 202-885-5950 or submit a request.
---
Partnerships & Affiliations
Chair of Middle East and Islamic Studies

Senior Nonresident Fellow

Member, Incident Management Team
Trustee, The World Faiths' Development Dialogue

Hasan Family Foundation

Distinguished Senior Fellow
Scholarly, Creative & Professional Activities
Honors, Awards, and Fellowships
Media Appearances
Dr. Ahmed is often interviewed on CNN, CBC, the BBC, Al-Jazeera, NPR, and has appeared several times on "Oprah" and "Nightline." He presented and narrated "Living Islam," the six-part BBC television series, in 1993 and "The Glories of Islamic Art," the three-part television series for Channel 5, UK, broadcast in 2006.
View/Hear recent interviews:
Multimedia
"Jinnah," (executive producer, co-writer)
"Noor," (playwright)
"The Trial of Dara Shikoh" (playwright)
"Waziristan to Washington", (writer, performer)
Congressional Testimony
Congressional hearing to discuss U.S. policy towards Iran (December 2007)
Honors, Awards, and Fellowships
The Heschel-King Award for Interfaith Activism from the Park Avenue Christian Church  and the Temple of Universal Judaism in New York City   
Centennial Honorary Chair of the Washington National Cathedral Centennial Celebration (along with Presidents Jimmy Carter, George H.W. Bush, and Justice Sandra Day O'Connor)  
Inaugural Purpose Prize winner, with Judea Pearl. The Purpose Prize is a major new initiative to invest in Americans over 60 who are leading a new age of social innovation   
Star of Excellence, one of Pakistan's highest honors   
First Annual Bridge Builders Award from the Interfaith Conference of Metropolitan Washington   
Humanitarian Award, the highest honor of the Chapel of Four Chaplains
Professor of the Year Award, 2004 for Washington DC by the Carnegie Foundation for the Advancement of Teaching and the Council for Advancement and Support of Education  
Gandhi Center Fellowship of Peace Award  
Appointed Senior Distinguished Fellow for the Hassan Family Foundation
Films/Documentaries
"Journey Into Europe" [producer, narrator, script-writer, director], 2015
"Journey Into America" [producer, narrator, script-writer], 2010
"The Glories of Islamic Art" [narrator, Channel 5 (UK)], 2006
"Living Islam" [narrator] BBC, 1993
Recordings
"Encountering Islam" (lecturer, NowYouKnow Media), 2006
AU Expert
Area of Expertise: Islam, Islam in America, Mosques, Pakistan, Afghanistan, South Asia, anthropology, comparative and regional studies

Additional Information: Akbar Ahmed  is a diplomat, anthropologist, writer, and filmmaker. Ahmed has held important posts in Pakistan and Bangladesh—including Pakistan's high commissioner (ambassador) to the United Kingdom; commissioner, Quetta; political agent, South Waziristan Agency; and founder-director general of the National Center for Rural Development, Islamabad. He has been involved in interfaith dialogue and the study of global Islam and its impact on contemporary society. Ahmed is the author or coeditor of books on contemporary Islam, including  Islam under Siege: Living Dangerously in a Post-Honor World; Discovering Islam: Making Sense of Muslim History and Society; Postmodernism and Islam: Predicament and Promise; Islam Today: A Short Introduction to the Muslim World; and After Terror: Promoting the Dialogue of Civilizations. Journey Into Islam: The Crisis of Globalization chronicles Ahmed's experiences leading a team of young  Americans on a tour of the Muslim world to seek understanding between Western and Islamic cultures. He recently took a similar journey with young Americans across the United States called Journey Into America. During this unprecedented project, the team travelled to more than 75 cities and 100 mosques to understand the largely unknown Muslim community. The project produced a film which has been shown at campuses and film festivals throughout the world and a book, Journey into America: The Challenge of Islam.

Ahmed was appointed the First Distinguished Chair of Middle East and Islamic Studies at the U.S. Naval Academy and is a nonresident senior fellow at the Brookings Institution. He embarked on a speaker series with Judea Pearl, father of slain Wall Street Journal reporter Daniel Pearl. Ahmed has made numerous television appearances, including on The Oprah Winfrey Show,The Daily Show with John Stewart, CNN, NBC Nightly News, and the BBC. He has been interviewed by numerous newspapers and magazines and writes regularly for
journals, magazines, Web sites, and newspapers including the Wall Street Journal, New York Times, Washington Post,and CNN. 

Media Relations
To request an interview please call AU Media Relations at 202-885-5950 or submit an interview request form.