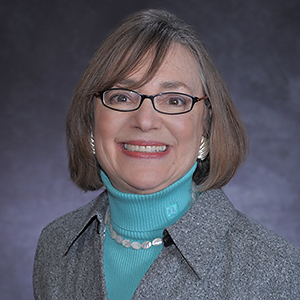 Nanette Levinson
Associate Professor
School of International Service
Nanette S. Levinson is Academic Director of the SIS/Sciences-Po Exchange and Editor of the International Communication Section, The International Studies Compendium Project. Oxford: Wiley-Blackwell, 2010. She served as Associate Dean from 1988-2005.

Recipient of awards for outstanding teaching, program development, academic affairs administration, multicultural affairs and honors programming, she has designed campus co-curricular learning initiatives as well as research-based training programs for the private and public sectors. In 2011, the Ashoka Foundation presented her with an "Award for Outstanding Contributions to Social Entrepreneurship Education."

Her research and teaching focus on knowledge transfer, culture, and innovation; internet and global governance; and social entrepreneurship. She also studies co-processes and change focusing on new media, culture and policy issues in the developing world. Prof. Levinson's writings appear in journals ranging from Information Technologies and International Development to International Studies Perspectives. She received her bachelor's, masters and doctoral degrees from Harvard University.

Degrees

EdD, social policy analysis, Harvard University; EdM, sociology of education, Harvard University; BA, social relations, Harvard University

Favorite Spot on Campus:

"The Dav" and the New Media Lab


Book Currently Reading:

Hawaii Pono, by Lawrence Fuchs


Languages Spoken:

French, German
Loading ...

OFFICE

SIS-School of Intl Service
SIS - 241
Tuesdays, 10:00 a.m. - 12:00 p.m. and Monday, 2 p.m. - 4 p.m. & after classes & by appointment & skype anytime!
FOR THE MEDIA

To request an interview for a
news story, call AU Communications
at 202-885-5950 or submit a request.
---
AU Expert
Area of Expertise: Internet governance policy issues; communication, culture, and developing countries; science and technology policies; Internet governance; cross-national strategic alliances and globalization; higher education; social entrepreneurship and leadership; innovation and knowledge transfer

Additional Information: Nanette S. Levinson teaches in the International Communication Program, this year celebrating its 44th anniversary and its role as the first such program in the United States. Her teaching and research interests include international communication-information systems and Internet policy, social entrepreneurship, culture and technology,  cross-national alliances and electronic commerce, and international science and technology policy and administration. Her articles include (with M. Asahi), "Cross-national Strategic Alliances and Interorganizational Learning," Organizational Dynamics.  She has coauthored a study on women leaders in international affairs and written on the Internet and developing countries.  She has served as a consultant to public and private-sector organizations and as a board member of the National Conference on the Advancement of Research, the Women's Foreign Policy Group, and the Transatlantic Information Exchange Project. Levinson is past chair of the International Communication Section of the International Studies Association; president of the Information Technology and Politics Section of the American Political Science Association; and past chair of GigaNet (Global Internet Governance Academic Network), an international network of scholars researching Internet governance-related issues. In spring 2011, she received the Award for Excellence In Social Entrepreneurship Education from the Ashoka Foundation, one of ten such awards given globally.
 
Media Relations
To request an interview please call AU Media Relations at 202-885-5950 or submit an interview request form.