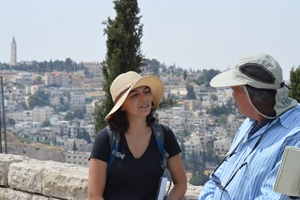 October 1
A practicum team from the School of International Service traveled to Israel and the Palestinian West Bank for two weeks this summer to assess the peacebuilding significance of household-level wastewater treatment systems.
SIS Newsletter

Are you an AU alumnus? Please click here to update your contact information.


Otherwise, simply click the Subscribe button to receive the SIS newsletter and event bulletin.