Ritsumeikan University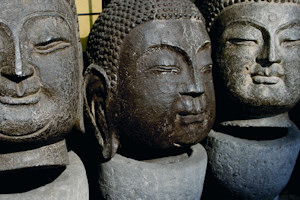 The College of International Relations (CIR), established at Ritsumeikan University (RU) in 1988, has partnered with SIS to offer an innovative Dual Undergraduate Degree Program (DUDP) for students dedicated to gaining a global perspective on international affairs.

Coursework
The Program is designed to allow students to complete the requirements for both degrees under the normal timeline for undergraduate enrollment of 4 years. AU students typically spend their first three semesters as full-time students at AU before enrolling at RU. After completing four semesters at RU, and a minimum of 62 credit hours, students return to AU to complete remaining requirements at AU.
RU offers several Japanese-language degree programs for students who are fluent in Japanese, as well as an English-language degree in International Relations.
Degrees Offered in Japanese

International Relations
Policy Science
Law
Social Sciences
Degrees Offered in English
Language Requirement
Students are required to pass the Japanese Language Proficiency Test (JLPT) at Level 1 in order to be eligible for a Japanese-language degree program at RU. The JLPT is offered once per year through the Japan Foundation, and students must register for the exam well in advance of the testing date. Students considering applying to the Program would ideally take the exam in December of their freshman year so that the results would be available to submit with the other application materials.
There is no language requirement for students to be eligible for the English-language degree in International Relations at RU.


Academic Calendar at RU

Spring Semester: April – July

Fall Semester: September – March


The academic calendar in Japan begins in April. DUDP students will enroll at RU after completing three semesters at AU, therefore beginning their courses at RU in April (their fourth semester).


Registration
During the first two years at SIS, students register with the advice of their academic advisor to ensure that they will be able to complete all SIS core requirements and AU general education requirements over the course of the 4 year period. While studying at RU, the process below will be followed:

Students are required to communicate with their AU advisor before registering for courses at RU to ensure that credits earned at RU can be applied toward the student's AU degree.
Students register for RU courses once they arrive on-site at RU prior to the start of the semester.

Credit articulation: Grades and credits earned at RU are articulated at AU upon receipt of an official transcript from RU. For conversion purposes, students should expect 1 RU credit to equal 1 AU credit.
Tuition and Fees
While at AU, students will be billed according to the tuition and fee schedule published by the University.


While at RU, students pay tuition and fees, including the Japanese National Health Insurance fee, directly to RU. They also pay regular AU health insurance unless waived, emergency international health insurance, and technology fees to AU. Students do not pay the student activity fee, sports center fee, or AU housing and dining fees.


Students are responsible for any incidental costs, such as library fines and lab fees, incurred during the program. Students are responsible for all personal expenses including housing and transportation


Housing
Students must find their own accommodations in Kyoto and may be permitted to stay in the Ritsumeikan International House for a short period until they secure housing. The International Relations Office can offer some guidance and support for students seeking assistance with the housing search.


Visa and Immigration
Once admitted to program, students are issued a Certificate of Eligibility by RU. Students then need to take this document, with a passport and visa application, to the closest Japanese Embassy to apply for a student visa.


Students are responsible for researching the most up-to-date immigration requirements and arranging all immigration documents.

Student Orientation
During the semester prior to the start of the program, the SIS Office of International Program Development conducts a mandatory pre-departure meeting. Topics covered include administrative, logistical, security, health, and cross-cultural issues. RU also holds an orientation for students at the beginning of the semester.

How to Apply
Application deadline for beginning RU program in Spring 2015: TBA
Complete and submit the program application to the SIS Office of International Program Development by the application deadline. N.B. Students should try to have the Japanese Language Proficiency Test results ready to submit at the time of application, and at the latest must take the exam in December of their first year at AU in order to be considered by RU for admission in the spring semester of their second year.

After applications are processed and reviewed, student applications are forwarded to RU.