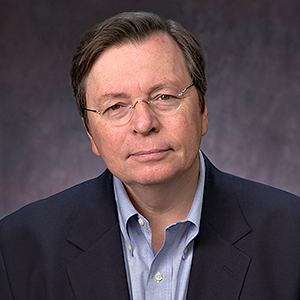 Charles Lewis
Professor
School of Communication
Additional Positions at AU

Executive Editor, Investigative Reporting Workshop
Professor, American University School of Communication

Charles Lewis is a national investigative journalist; a former ABC News and 60 Minutes producer, best-selling author and founder the of several nonprofit organizations, including the Investigative Reporting Workshop and before that the Center for Public Integrity and its International Consortium of Investigative Journalists. Lewis began the Center from his home, and grew it to a full-time staff of 40 people. Under his leadership, the Center published about 300 investigative reports, including 14 books, from 1989 through 2004, and won more than 30 national journalism honors. Named as "one of the 30 most notable investigative reporters in the U.S. since World War I" by the Encyclopedia of Journalism (Sage Publications; 2009), Lewis recently has helped to create the Investigative News Network, which now consists of more than 90 nonprofit news publishers. He has been a Ferris Professor at Princeton University and a Shorenstein Fellow at Harvard University. He is the author of 935 Lies: The Future of Truth and the Decline of America's Moral Integrity (2014).

Degrees

BA Political Science, University of Delaware; MA Johns Hopkins University (School of Advanced International Studies)
Loading ...

OFFICE

SOC - School of Communication
New Mexico (3201) - 249
Mondays 2:30-5:30 pm; Tuesdays 3-6 pm and by appointment
FOR THE MEDIA

To request an interview for a
news story, call AU Communications
at 202-885-5950 or submit a request.
---
Partnerships & Affiliations
Teaching
Spring 2014

COMM-502 In-Depth Journalism
Fall 2014

COMM-607 Int'l Investigative Reporting
Scholarly, Creative & Professional Activities
Research Interests
The past two decades, through his work at the Center for Public Integrity and since then, Lewis has been systematically investigating the origins and abuses of power in relation to the public policy decision-making processes in the United States and around the world. For example, in 1996, 2000 and 2004, he and his colleagues at the Center authored the popular and unprecedented The Buying of the President books, identifying the financial interests and unadvertised past behind the glossy candidate careers - always released for citizens before any votes were cast.
From 1999 through 2004, Lewis and his colleagues created a new way of monitoring and reporting on corruption, government accountability and openness around the world, culminating in a 750,000-word report prepared by 200 social scientists and journalists in 25 countries on six continents. This project spawned a new, nonprofit organization, Global Integrity, which Lewis co-founded.
Since 2005, he has been preparing his sixth book about the relationship between truth, political and corporate power and the national news media. He has been researching the origins and trajectory of public relations and propaganda, deception by government and companies, and the truth-telling capacity of journalists and their news organizations. This book will be published in May 2014. As part of this work, since 2007, he has conducted audio and video recorded interviews with some of the most respected U.S. reporters and editors whose independent reporting has had a significant impact on our nation's history since 1950. Investigating Power was released at the National Press Club in 2012 and is an ongoing work-in-progress.
Lewis also has been exploring new economic models to create and deliver investigative journalism, in and outside the United States, which is one of the two core missions of Investigative Reporting Workshop, which he initiated and leads. He is interested in attempting to expand the public space and economic potential for investigative reporting around the world. He has a longstanding interest in the subject: in 1997, Lewis began the Center's International Consortium of Investigative Journalists, the first network of 100 of the world's premier investigative reporters in 50 countries (Now 175 journalists in 60+ countries), collaborating to produce across-border, award-winning, public service journalism.
Professional Presentations
As executive director of the Center for Public Integrity, Lewis conducted 35 news conferences at the National Press Club in Washington between 1990 and 2004. He has given scores of lectures and presentations on ethics, political influence, corruption or investigative reporting throughout the U.S. and in 25 countries on six continents. And he has guest lectured at more than two dozen major colleges and universities around the world.
Honors, Awards, and Fellowships
2013, Missouri Hounor Medal for Distinguished Service in Journalism
2009, Honorary Degree, University of Delaware
2004, PEN USA First Amendment Award
1998, MacArthur Fellowship (awarded by the John D. and Catherine T. MacArthur Foundation)
Center for Public Integrity reports (initiated, final edited and approved by the executive director) were honored more than 30 times by national journalism organizations, such as Investigative Reporters and Editors (IRE), the Society of Professional Journalists (SPJ) and others. In 2004, "Windfalls of War: U.S. contracts in Iraq and Afghanistan" won the George Polk award. 
Residencies
Fellow, Joan Shorenstein Center on the Press, Politics and Public Policy, Harvard University