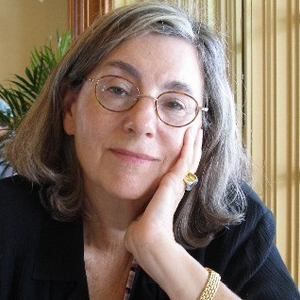 Norma Broude
Professor Emerita
Department of Art
A pioneering feminist scholar and specialist in nineteenth-century French and Italian painting, Norma Broude is known for critical reassessments of Impressionism and the work of Degas, Caillebotte, Cassatt, Seurat, and the Italian Macchiaioli. With Mary Garrard, she co-edited and contributed to four influential texts on feminist art history, co-curated the exhibition Claiming Space: Some American Feminist Originators for the AU Art Museum, and received an Art History Recognition Award from the Women's Committee of the College Art Association. Broude is the author of The Macchiaioli: Italian Painters of the Nineteenth Century and Impressionism, A Feminist Reading: The Gendering of Art, Science, and Nature in the Nineteenth Century. Among her edited books are World Impressionism: The International Movement and Gustave Caillebotte and the Fashioning of Identity in Impressionist Paris. She has served as General Editor of The Rizzoli Art Series and as a member of the CAA's Art Bulletin Advisory Committee.

Degrees

PhD, Art History, Columbia University
MA, Art History, Columbia University
BA, Art History and English, Hunter College
Loading ...

OFFICE

CAS - Art
Katzen Arts Center
FOR THE MEDIA

To request an interview for a
news story, call AU Communications
at 202-885-5950 or submit a request.
---
Partnerships & Affiliations
Woman's Art Journal

Appointed Member of the Editorial Board
2006 and ongoing

The Feminist Art Project

Appointed member of the Honorary Committee
2006 and ongoing

Rutgers University
The Miriam Schapiro Archive for Women Artists Endowment Committee

Committee Member
2004 and ongoing
College Art Association of America

Member of The Art Bulletin Advisory Committee
1996-1998
AU Expert
Area of Expertise: Feminist art history, nineteenth-century Italian artists, Edgar Degas, world impressionism, Georges Seurat, Mary Cassatt, Gustave Caillebotte  
Additional Information: Norma Broude is coeditor, with fellow AU professor Mary Garrard, of Feminism and Art History: Questioning the Litany (1982), The Expanding Discourse: Feminism and Art History (1992), and The Power of Feminist Art: The American Movement of the 1970s (1994). Broude and Garrard's fourth collaborative volume, Reclaiming Female Agency: Feminist Art History After Postmodernism (University of California Press) was published in 2005. In 2007, they co-curated the exhibition "Claiming Space: Some American Feminist Innovators" for the American University Museum. In February 2000, Broude and Garrard received lifetime achievement awards from the College Art Association Committee on Women. Broude is also the author of Gustave Caillebotte and the Fashioning of Identity in Impressionist Paris (Rutgers University Press, 2002).
Media Relations
To request an interview please call AU Media Relations at 202-885-5950 or submit an interview request form.