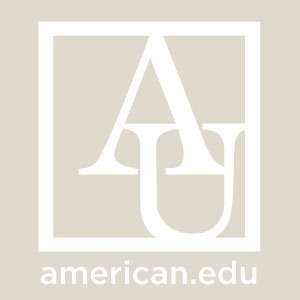 Theresa Lazar
Musician in Residence
Department of Performing Arts
Additional Positions at AU

Musician-In-Residence

Teri Lazar is a violin instructor in the applied music program. She performs with the Sunrise Quartet, the Richmond Chamber Players and Currents and she is Concertmaster of the Virginia Chamber Orchestra. She has recorded chamber music for the Albany, Klavier, North/South Recordings, Living Music, Plucked String and Centaur labels and has been heard on National Public Radio's Performance Today program. She received a Doctorate of Music degree from the Catholic University of America where she studied with Robert Gerle. She was a winner of the National Association of Music Clubs Competition, the Alexandria Symphony Soloists Competition, the Brevard Concerto Competition, the Montpelier Arts Center Recital Competition and the Baltimore Chamber Music Awards and was a finalist in several international competitions. She has performed at the Spoleto festival in the USA and in Italy and she toured Europe twice with the New York group, Amor Artis.
Loading ...

FOR THE MEDIA

To request an interview for a
news story, call AU Communications
at 202-885-5950 or submit a request.
Teaching
Fall 2015

MUS-021 Private Instrument Study: Violin

MUS-022 Private Instrument Study: Violin

MUS-121 Private Instrument/Vocal Study: Violin

MUS-122 Private Instrument/Vocal Study: Violin

MUS-334 Private Instrument/Vocal Study: Junior Recital, Violin

MUS-434 Private Instrument/Vocal Study: Senior Recital, Violin

MUS-791 Private Instrument/Vocal Study: Violin

MUS-792 Private Instrument/Vocal Study: Violin
Spring 2016

MUS-021 Private Instrument Study: Violin

MUS-022 Private Instrument Study: Violin

MUS-121 Private Instrument/Vocal Study: Violin

MUS-122 Private Instrument/Vocal Study: Violin

MUS-334 Private Instrument/Vocal Study: Junior Recital, Violin

MUS-434 Private Instrument/Vocal Study: Senior Recital, Violin

MUS-791 Private Instrument/Vocal Study: Violin

MUS-792 Private Instrument/Vocal Study: Violin