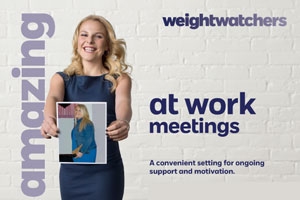 Join Weight Watchers at Work this fall to stay committed to your weight loss goals. With this 17-week program for a special price of $186 you can attend sessions right here on AU's main campus.

Special Fall Promotion: Employees will receive 2 additional weeks by enrolling by Oct. 1st
17 weeks + 2 additional weeks  for $186 (available for 20+ paying employees)
***For every 12 meetings that you attend, AhealthyU will give you a $50 reward (taxes applicable) ***

**Payroll Deduction now available!**
Open House Session: Thursday, September 25th | 1:00 - 1:45pm | Mary Graydon Center Room 330-N
Weekly Meetings: Sessions meet every Thursday beginning October 2 |1:00-1:45pm | Mary Graydon Center Room 330-N

Click HERE to fill out a Weight Watchers at Work Interest Form!