&nbsp
&nbsp
Washington D.C.'s First Business School
&nbsp
&nbsp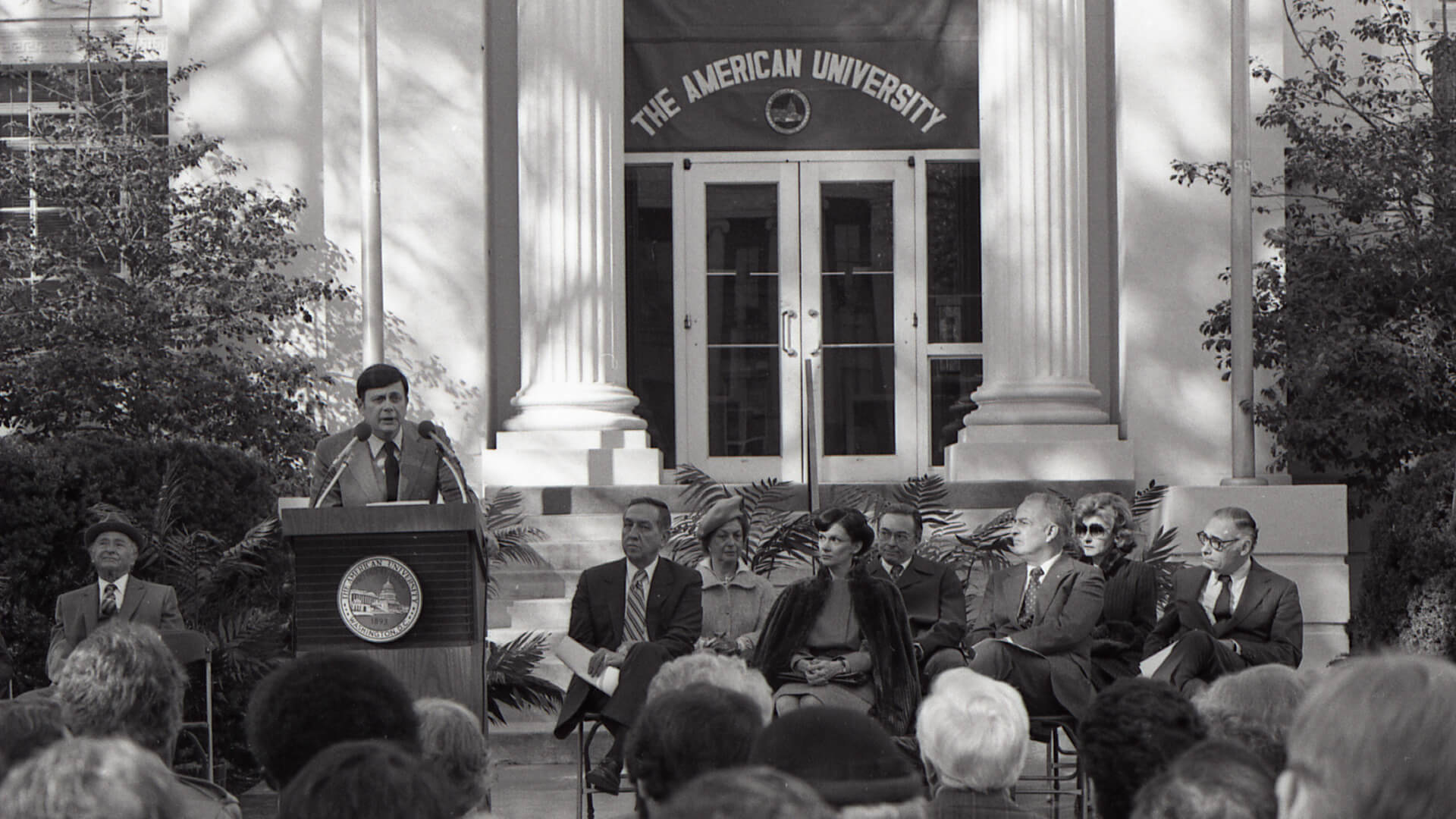 Founded in 1955 as the School of Business Administration
When the business school was opened in 1955, it initially offered three degree programs: Associate of Business Administration, Bachelor of Science in Business Administration, and Master of Business Administration. Major fields of study within these degree programs were accounting, finance, marketing, production, real estate, and statistics. Many of which are still offered at the Kogod School of Business.
In 1979, Robert Kogod, a major real estate developer and president of the Charles E. Smith Companies, made a major donation to rename the school the Robert P. and Arlene R. Kogod College of Business Administration. Robert.
In 1991, the Kogod College of Business Administration received accreditation from the Association to Advance Collegiate Schools of Business (AACSB), the highest standard of academic achievement for business schools worldwide. With this recognition, the school became the oldest accredited business school in our nation's capital.
&nbsp


  Nathan Baily, 1955–1971


  Herbert Striner, 1975–1981


  William H. Peters, –1989


  F. Doug Tuggle, 1990–1996


  Stevan Holmberg, 1996–1998


  Myron J. Roomkin, 1998–2004


  William DeLone, 2004–2005


  Richard M. Durand, 2005—2011


  Michael J. Ginzberg, 2011—2014


  Erran Carmel, 2014— 2016


  John Delaney 2016–present


&nbsp
&nbsp
Major Renovations
In 1999, the school moved into its current location, formerly the John Sherman Meyer Building, vacated by the Washington College of Law. The building received a major renovation, and the school changed its name to the Kogod School of Business. In 2009, the school opened a 20,000-square-foot (1,900 m2) expansion. This addition houses a Financial Services and Information Technology Lab, Behavioral Research Lab, a center for career development, seven additional classrooms, three breakout rooms, and a student lounge.
&nbsp