Behavioral Research Lab Located in KSB Room T-56A

The Behavioral Research Lab at the Kogod School of Business is located on the school's terrace level. The first of its kind at American University, the lab provides researchers the opportunity to develop and conduct research studies in a sophisticated and controlled laboratory environment.
Kogod students have opportunities to help develop, participate in and learn from the research studies being conducted in the lab.
About the Lab
The Behavioral Research Lab consists of one large room with twelve (12) networked computer workstations and three conference tables.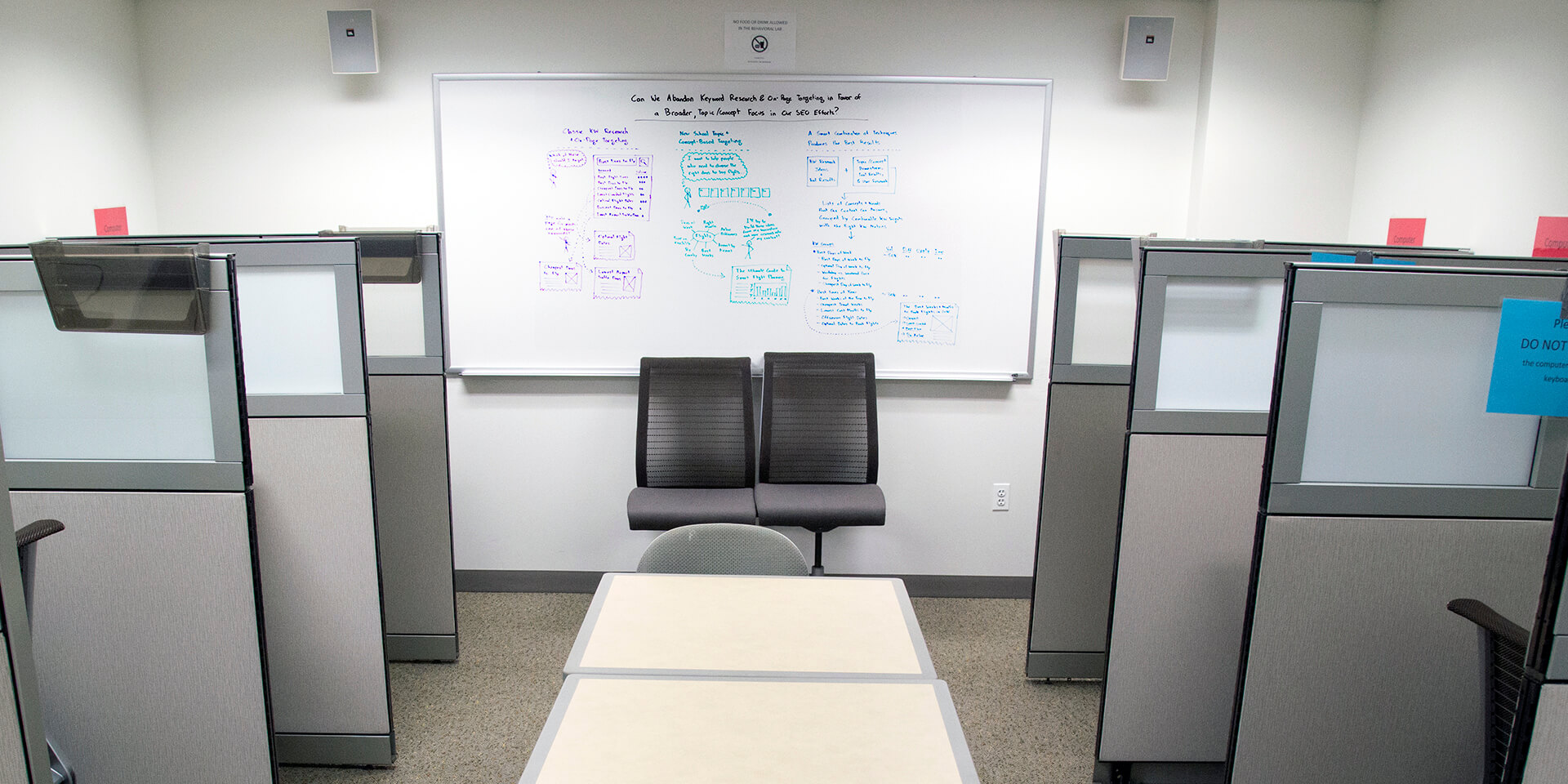 Additional features include a large whiteboard, audio and video projection capabilities and video recording equipment. The computers are equipped with software including Media Lab and Direct RT.
In addition, a new Eye Tracking Lab has been added to the facility.