GLOBAL CAFÉ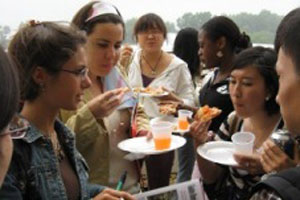 Take a study break and relax with friends at ISSS's Global Café. Snacks, coffee, and tea are provided. We frequently include holiday themes such as chocolate fondue at Valentine's Day and candy and costumes at Halloween. 
We are currently planning the next Global Café. Please check back soon for an updated schedule.

For more information email isss@american.edu or call 202-885-3350.
See our Facebook page.