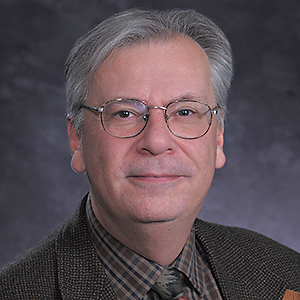 Bryan Fantie
Associate Professor
Department of Psychology
RESEARCH INTERESTS:
Human neuropsychology; emotion, consciousness, cognition, memory; neuropsychological testing and diagnosis; concussion; closed head injury; genetics; epigenetics; schizophrenia, autism, ADD/ADHD.

Major Interests: Emotion, TBI/CHI, Consciousness, Theory of Mind UNFORTUNATELY, DUE TO LACK OF RESEARCH SPACE AND STUDENT FUNDING, DR. FANTIE IS NOT ACCEPTING DOCTORAL STUDENTS

Degrees

Ph.D., Psychology, Dalhousie University, MA, Psychology, Dalhousie University, BA (Honours in Psychology), Concordia University, Diplome Études Collegial (Sciences Humain), Dawson College

Favorite Spot on Campus:

No longer exists


Book Currently Reading:

'Transcending the Speed of Light' by Marc Seifer / 'Consciousness: An Introduction' by Susan Blackmore / 'Psychology' by Schacter, Gilbert, Wegner, & Nock /

Loading ...

OFFICE

CAS - Psychology
Asbury - 305
Tuesdays: 9:30 - 11:30AM (Also by appointment)
FOR THE MEDIA

To request an interview for a
news story, call AU Communications
at 202-885-5950 or submit a request.
---
Scholarly, Creative & Professional Activities
Selected Publications
Book Chapters
Kolb, B. & Fantie, B.D. (2009). Development of the Child's Brain and Behavior. In C.E. Reynolds & E. Fletcher-Janzen (Eds.) Handbook of Clinical Child Neuropsychology (3rd Edition), New York: Plenum, pp.19-416.
Mirsky, A.F., Fantie, B.D. & Tatman, J.E. (1995). Assessment of attention across the lifespan. In R.L. Mapou & J. Spector (Eds.) Clinical Neuropsychological Assessment: A Cognitive Approach. New York: Plenum, pp. 17-48.  
Kolb, B. & Fantie, B.D. (1994). Cortical graft function in adult and neonatal rats. In S.B. Dunnett & A. Bjorklund (Eds.) Functional Neural Transplantation, New York: Raven, pp. 415-436.
Fantie, B.D. & Kolb, B. (1991). The problems of prognosis. In J. Dywan, R.D. Kaplan, &  F.J. Pirozzolo (Eds.) Neuropsychology and the Law, New York: Springer-Verlag, pp. 186-238.
AU Expert
Area of Expertise: brain damage; concussion, neurological disorders: autism, attention deficit hyperactive disorder, and schizophrenia; emotion, consciousness, memory, and spatial cognition; behavioral and affective neuroscience, cognitive neuropsychology, clinical neuropsychology, and behavioral genetics

Additional Information:
 
Media Relations
To request an interview please call AU Media Relations at 202-885-5950 or submit an interview request form.