Graduate Research Awards: Kyle Buetzow
By Annie Lyon, CAS/MA '03
September 13, 2010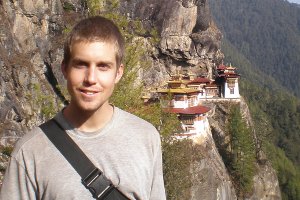 Kyle Buetzow
SIS/MA '10, International Peace and Conflict Resolution
Studying peacebuilding theory is one thing, but actually participating in peacebuilding efforts is another. Buetzow spent the summer of 2010 in Timor-Leste, working with the DC-based NGO Search for Common Ground (SFCG).
"I have long admired SFCG's positive focus on building communities of 'positive peace,'" Buetzow enthuses. "It is committed to creating space for populations to air their long-standing grievances [and] targeting youth before their interpretations of the past become hardened by divisive propaganda."
Having significant experience in both Malawi through the Peace Corps and extensive traveling, Buetzow will be supplementing his IPCR work and Dialogue Development Group work as program support, he explains, "for teams that are designing and implementing conflict transformation projects."
To learn more about Graduate Research Awards, email gradresearchabroad@american.edu