Research Success Story
Graduate Research Award: Jinn Winn Chong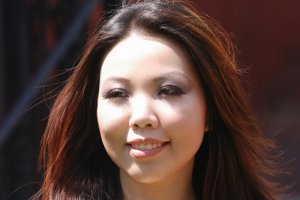 Jinn Winn Chong
SIS/MIS '11, International Service/LL.M.
In focusing on identity and conflict while working toward her double degree, Chong selected her home region of Southeast Asia as her regional focus. "The dispute [between Indonesia and Malaysia] has been an ongoing one between the two neighboring countries, [and] recently led to violence in Jakarta and Bali," she wrote in her statement of purpose. The focus turned into research, which became a paper, which Chong presented at the Oceanic Conference on International Studies in New Zealand in summer 2010, with the help of her graduate research award funds.
Chong anticipated that attending the conference would allow her to explore the professional world. "I plan to use the conference as my first stepping stone towards meeting and engaging with scholars, practitioners, and members of civil society organizations in the Asia Pacific and Southeast Asian region."
To learn more about Graduate Research Awards, email gradresearchabroad@american.edu