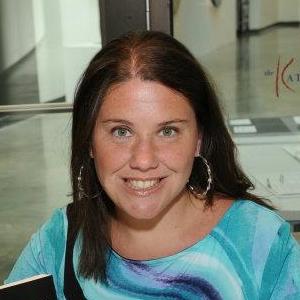 Jennifer Lawless
Professor
Department of Government
Additional Positions at AU

Director, Women & Politics Institute, School of Public Affairs
Faculty Affiliate, Center for Congressional & Presidential Studies, School of Public Affairs

Jennifer L. Lawless graduated from Union College in Schenectady, New York, with a B.A. in political science. She went on to receive an M.A. and Ph.D. in political science from Stanford University. A nationally recognized expert on women's involvement in politics, she is the author of Becoming a Candidate: Political Ambition and the Decision to Run for Office and the co-author (with Richard L. Fox) of the book, It Still Takes a Candidate: Why Women Don't Run for Office. Her research, which has been supported by the National Science Foundation, has appeared in numerous academic journals. She has also issued several policy reports on the barriers that impede women's candidate emergence



Degrees

Ph.D., Political Science, Stanford M.A. Political Science, Stanford B.A. Political Science, Union College
Loading ...

OFFICE

SPA - Government
Ward - 111
FOR THE MEDIA

To request an interview for a
news story, call AU Communications
at 202-885-5950 or submit a request.
Teaching
Fall 2014

GOVT-282 Intro to Women and Politics

GOVT-484 Women & Political Leadership

GOVT-485 Topics in Women and Politics: Women, Politics & Philanthropy

GOVT-485 Topics in Women and Politics: Women and the 2014 Elections

GOVT-898 Doctoral Continuing Enrollment

GOVT-899 Doctoral Dissertation
Spring 2015

GOVT-485 Topics in Women and Politics: Women in Government Relations
AU Expert
Area of Expertise: Women and politics, campaigns, elections

Additional Information: Jennifer L. Lawless received her PhD in political science from Stanford University in 2003 and her  BA in political science from Union College in 1997. Prior to joining the American University faculty in fall of 2009, she was an assistant professor of political science at Brown University with a courtesy appointment at the Taubman Center for Public Policy. Her teaching and research focus on gender politics, electoral politics, and public opinion. She has published numerous articles in academic journals, such as the American Journal of Political Science, Political Research Quarterly, Legislative Studies Quarterly, and Journal of Politics and Politics & Gender and Perspectives. Lawless is the author of Becoming A Candidate: Political Ambition and the Decision to Run for Office (Cambridge University Press, forthcoming) and the lead author of  It Still Takes a Candidate: Why Women Don't Run for Office (Cambridge University Press, 2010).  She also coauthored a Brookings Institution policy report used by various women's groups and state party organizations to help promote and recruit women candidates. Currently, she serves as the editor of Politics & Gender.

A recognized speaker on the subject of electoral politics, Lawless frequently discusses these issues on national and local television and radio outlets. Her scholarly analysis and political commentary have been quoted in the New York Times, Washington Post, Wall Street Journal, New Republic, Chronicle of Higher Education, Boston Globe, Pittsburgh-Gazette, Seattle Times, Hartford Courant, Providence Journal, Associated Press Newswire, and Today Show and Reuters, CNN.com, MSNBC.com, and FOXNews.com. In 2006, she sought the Democratic nomination for the U.S. House of Representatives in Rhode Island's second congressional district. Although she lost the race, she is still very active in politics, most recently joining the national board of Emerge America.


Media Relations
To request an interview please call AU Media Relations at 202-885-5950 or submit an interview request form.