RSS
Events Calendar
Coming Soon
Celebrate Women's History Month! March 27, 2014
Book Signing: 11:15 AM
Lunch and Panel Discussion: 12 PM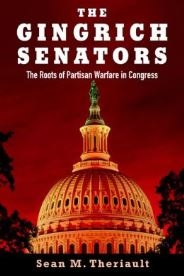 Join us for a panel discussion with Sean Theriault and Former Congresswomen Barbara Kennelly and Nancy Johnson. Find out whether more women in Congress can help solve the problems of hyper-partisanship and polarization.
Sean Theriault will sign copies of his new book before the panel discussion. 
Location:
SIS Founders Room
American University
4400 Massachusetts Avenue, NW,
Washington, DC 20016
Space is limited. Please RSVP by March 20th to Diane Hsiung or (202) 885-2903.
3rd Annual 5K Race to Representation March 29, 2014 at 8 AM

Run with us to help close the gender gap in political leadership!

For more information and to register, visit here. #WPI5K
The Path to a Female President

The New Yorker cites Jen and Richard Fox's research on how there is an ambition gap between men and women.
Read Article


Book Discussion on "Becoming a Candidate"

 
Watch Jen's interview with C-SPAN's Book TV about her book, Becoming a Candidate: Political Ambition and the Decision to Run for Office.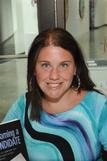 It is impossible to deny the substantial progress women have recently made in government and politics. Over the course of the last 30 years alone, the number of women in Congress has more than tripled. . .
Purchase from Recoup.com and Benefit WPI

New Fundraising Opportunity from Recoup

Green Kid Crafts is offering a 12 month digital subscription to the Green Kid Activity for free. To benefit WPI, all you have to do is donate $5 to receive this promotion.