Alumni Profile
Alexis T. Shenfil Smart, SIS/MS '12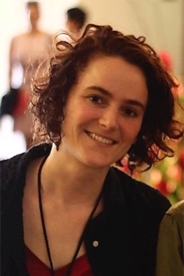 Why I chose SIS:
The range of courses offered in the International Development program provided technical skills in project and program design, management and evaluation. I was particularly swayed by the practicum component, which allowed students to work in the field with a development organization.
How I make a difference in the world:
After graduation, I became a technical officer for Root Change, a non-profit that produces strategies and tools for organizational capacity development, innovation identification and network strengthening. I help to coordinate and manage several projects that strengthen the capacity and social capital of civil society organizations and social entrepreneurs in developing countries.
One example of a tool that I helped to launch is our online, network-mapping platform, which allows organizations to map real-time relationships with others in various social sectors and immediately see a visualization of the ecosystem where they work. This tool helps organizations identify influential actors and strategic partnerships, minimize duplication of efforts, improve program performance, and diagnose bottlenecks and gaps in information and resource flows. We have pilots in Mexico, Central America, East Africa and Serbia.
Field of Study:
Development Management, with a focus on project and program management, and community and livelihood development
SIS activities:
I was Communications Coordinator for the International Development Program Student Association. I helped to alert ID graduate students about relevant events and activities happening on and off campus; and I supported the Friday Forum Series, which brought academics and practitioners to campus to discuss the latest thinking and trends in international development research. 
Languages:
English and Spanish  
World Issues of Interest:
Poverty alleviation, livelihood development, social enterprise, organizational capacity development, technology and development.
Professional role model:
My mom. As director of the Human Services Department for the city of Fremont, Calif., she manages community-based programs and services that strengthen neighborhoods and help individuals and families become self-sufficient. She is a savvy fundraiser, an active networker and an excellent manager who inspired me to make a difference in the world. She is also one of my biggest supporters, to whom I owe much of my confidence and professional drive.

Favorite Book:
Gregory David Roberts' Shantaram, about a convict who escapes a prison in Australia and flees to Bombay, where he starts a medical clinic in a slum and serves an apprenticeship with the Bombay mafia.
Favorite Movie:
My favorite movie of 2012 was "The Intouchables," a French dramatic comedy about a Parisian aristocrat who after becoming a quadriplegic from a paragliding accident hires a young Senegalese man from the projects to be his caretaker.