Alumni
Alumna's Unique Path to Bestselling Author Began at AU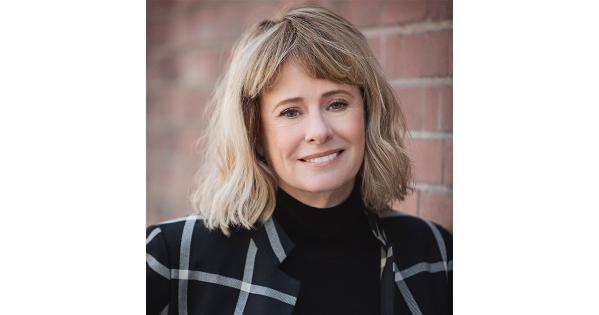 American University alumna Kathy Reichs, CAS/BA '70, likes to tell college students that following life's unexpected opportunities is the key to "writing your own narrative." The forensic anthropologist and bestselling mystery author ought to know.
With a bachelor's degree from AU in anthropology, and master's and doctorate degrees in physical anthropology, Reichs has spent most of her professional life split between forensic casework in multiple countries and the book series that inspired the popular TV show Bones.
Even as a student, Reichs was moving on multiple paths at the same time. She married while at AU, and her first child was born her senior year. She took the baby to class, keeping her on the seat next to her at lectures. 
She might have been juggling studies and parenting while other students were partying, but she has vivid memories of the excitement of being in DC.
"Everything was going on around you," she said. "And I remember thinking even at the time, 'I'm getting a good education.'" Some of the professors were such captivating instructors that they drew her into courses—like forensic linguistics—that had she thought would hold no interest.
Reichs' own career started in academia, teaching in the Department of Anthropology at the University of North Carolina at Charlotte. Her certification from the American Board of Forensic Anthropology put her in demand among law enforcement agencies. 
"Cops started bringing me cases, and I was working in forensic science with medical examiners and coroners and crime labs," she said. 
After becoming a full professor in 1994, Reichs decided to try her hand at fiction, sketching out a novel that borrowed from her crime casework. That book, Deja Dead, became a bestseller and her literary career was off and running. In 2005, the TV series Bones—based on Reichs' fictional character Temperance Brennan, a forensic anthropologist—debuted. The show aired for 12 seasons, the longest-running hour-long series ever produced by Fox Television.
Reichs continues to write and is now working on her 22nd novel, tentatively titled Cold, Cold Bones.
"In each book, I try to do something different, to take on a broader issue," she said. "The solution is driven by science." The Bone Code, which came out earlier this year, looks at the gene-editing tool CRISPR. Social media's anti-science disinformation surfaces in her 2020 book, A Conspiracy of Bones.
Reichs took a leave from teaching some years ago, but she continues her bio-archaeology casework. She assisted in the Ground Zero investigation after 9/11. She was involved in the exhumation of a priest who was killed and buried in a mass during the civil war in Guatemala. And she verified the remains of a 17th century French Canadian nun on the path to sainthood. Her readers find pieces of those investigations in her novels. 
She may deal with dead bodies—real and fictional—in the course of her work, but her personal life is more traditional. The product of an Irish-Catholic family in Chicago, she has a tightknit family of her own, and said she admires the way her two daughters and her son carve out time for their children. She said time was a luxury that she and her husband, a lawyer, did not always have as young parents with careers.
Although the COVID-19 lockdown prevented book-tour interaction with readers, it gave Reichs more concentrated time to write, which she did from her beach house on a South Carolina barrier island with her daughters and four of her seven grandchildren. 
Looking back on her time at AU, Reichs has a key takeaway for current students. "You're not fixed, whatever you decide to study," she said. "You can always branch out."